Earbuds/IEMs
The Best Wireless Workout Headphones Right Now + (which ones to avoid)
Looking for the best wireless workout headphones? The best Bluetooth gym headphones are covered right here.
Use our extensive research (result of more than 50 hours of work) and make a smart and educated decision to get the best workout headphones and avoid bad, faulty ones.
If you're serious about fitness you need the best pair of workout headphones. But don't waste your time doing research, we've done it for you.
Bose SoundSport Wireless – TOP PICK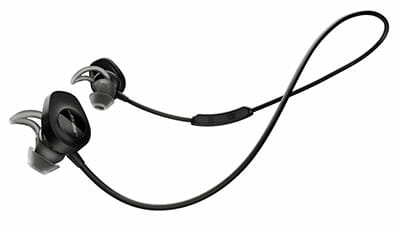 The best workout headphones right now are, in our opinion, the wireless Bose SoundSport earbuds which compared favorably in almost all categories. Read more…
---
Plantronics BackBeat Fit – BEST VALUE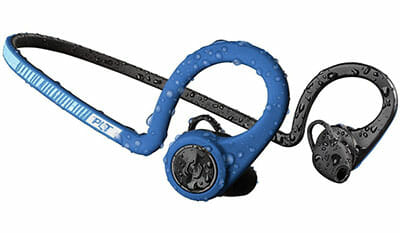 For best bang for your buck, get Plantronics BackBeat Fit with great waterproof durability, stable fit, and sound quality, all for an affordable price. Read more…
---
VAVA Moov 28 – BEST BUDGET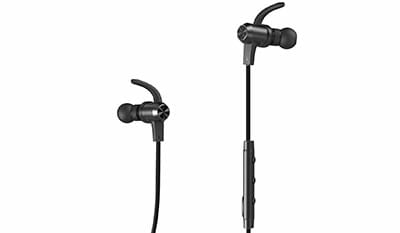 For a super cheap option, VAVA Moov 28 offer everything wireless sports earbuds need in a durable, comfortable and reliable package. Read more…
---
Jump to:
For other headphones, scroll below to find the guide of the most popular and best-rated headphones for working out.
Comparison Table: Best Wireless Workout Headphones
Picture
Model
Rating
Price
Battery
Fit
Type
Remote
& Mic
Sweat
Resistant
aptX
TOP PICK




Bose SoundSport Wireless
3.9
$$$$ ($120-$200)
6h
In-ear
Bluetooth

Review
RUNNER-UP
Jaybird X3
3.6

$$$$ ($120-$200)
8h
In-ear
Bluetooth

Review
BEST VALUE




Plantronics BackBeat Fit
3.8
$$$ ($80-$120)
8h
In-ear
Bluetooth

Review
BEST BEATS
BeatsX
3.9
$$$$ ($80-$120)
8h
In-ear
Bluetooth

Review
BEST TRUE
WIRELESS
Jabra Elite Sport
3.9
$$$$$ ($120-$200)
4.5h
In-ear
Bluetooth

Review
BEST ON-EAR
Monster iSport Freedom
3.9
$$$ ($80-$120)
14h
On-ear
Bluetooth

Review
BEST WIRELESS
UNDER $50
Phaiser BHS-730
4.3
$$ ($30-$80)
5h
In-ear
Bluetooth
Review
ON-EAR,
RUNNER-UP
Plantronics BackBeat Fit 500
4.2
$$ ($30-$80)
18h
On-ear
Bluetooth
Review
BEST VALUE
ON-EAR
66 Audio BTS+
3.9
$$ ($30-$80)
25h
On-ear
Bluetooth

Review
BEST BUDGET



VAVA Moov 28
4.6
$ (<$30)
8h
In-ear
Bluetooth

Review
Workout related:
The Best Wired Workout Headphones
Best Wireless Workout Earbuds (In-Ear) – Reviews
top pick: Bose SoundSport Wireless
Stable fit, great for sports
Amazing comfort, best in category
Stable Bluetooth functions
Sweat & moisture proof
Fun, bass emphasized, Bose sound signature
Big design protrudes out of ears
Audiophiles will dislike its imbalanced sound signature
Summary
The most comfortable & reliable sports earbuds you can get right now! With fun bass, moisture-proof and great fit.
Bose SoundSport Wireless review.
The new Bose SoundSport Wireless are in our opinion, the best sports headphones overall, and also the best wireless workout earbuds (in-ear headphones) right now.
We used to recommend Jaybird X3s, but because of their "questionable" build-quality and deteriorating customer support we can't recommend them as #1 anymore.
Keep in mind Bose SoundSport Wireless have a slightly "bassy", Bose sound quality so if you like more balance, check out Jaybird X3.
Bose SoundSport Pulse model is very similar, costs slightly more but also has a heart-rate monitor.
Note: If you have an iPhone X, since it doesn't have a 3.5mm input you need Bluetooth headphones. The Bose SoundSport Wireless work with the iPhone and are also the best wireless workout headphones for iPhone X right now.
What's in the box?
Bose SoundSport Wireless – in-ear workout headphones
3 pairs of StayHear ear tips with wings
Shirt clip
Micro-USB charging cable
Zipper carrying case
Fit (Isolation)
Very stable fit even during exercise, mediocre noise isolation, bigger casing
With the help of winged ear tips the fit is as stable as you can get from any wireless earbuds.
These aren't exactly regular in-ear monitors because the earbuds don't protrude that deep into your ears. The earphone is shallower and rests on the outskirts of your ears.
This gives you a great and stable fit, but doesn't provide good passive noise isolation.
They aren't noise-cancelling earbuds either.
There is more sound leakage than with other IEMs, but this isn't necessarily a bad thing
If you want to use these outside, it's good to hear what is going on around you to avoid possible traffic accidents.
At the same time if you use these in a quiet place with high volume others around you will hear your music, so these aren't meant for office use.
For sports use, in the gyms, courts and outside, they are great because they stay put and keep you aware of surroundings.
The only bad thing about the fit is that they are rather large and protrude out of the ears, this makes it impossible to use for sleeping on the side or not looking a bit dorky.
Comfort
The most comfortable workout earbuds, period! Stable and comfy in all situations.
Apart from all other qualities, comfort helps a lot with making these Bose earbuds the best wireless earbuds for sports in our opinion.
Just like with other latest Bose models, comfort is superb.
If you have problems comfortably fitting other gym earbuds try Bose SoundSport, wireless or wired models both do a great job.
These are also our first wireless recommendation for running.
Once you find the right size of ear tips, from the 3 different sizes, you'll soon get so used to wearing them you'll probably forget about them altogether.
They're light and have great ergonomics that fit even the smallest ears comfortably.
The fact that these Bose wireless earbuds sit on the outside of the ear canal gives great comfort and a secure fit.
Overall, we think these are the most comfortable sports Bluetooth earbuds you can get right now.
Durability (Sweat-resistance)
Good build quality, sweat and moisture resistant, thick and flexible cables, but not tank-like.
Since these are made out of plastics durability isn't top notch, but it's still above average. Build quality is good enough to justify the price but it isn't one of the strong points.
Durability is probably the only average feature of these in-ear headphones so you can't throw them around and expect them to survive for very long.
They are sweat and moisture resistant so using them outside when raining or when sweating profusely isn't a problem.
The wires a thick and flexible enough to instill confidence just don't think they're fail-proof, because they aren't.
Controls
In-line remote and microphone.
Just like all other Bluetooth earbuds, SoundSport Wireless also have an in-line microphone and remote. You can control the volume, song selection and accept or end calls.
The microphone call quality is good enough to make calls with, just don't expect to make quality podcasts with it.
The buttons are big enough to press easily and seem to be built well. Once you get used to it, using it becomes a breeze.
You're getting the usual features you can expect from wireless in-ear earphones though not everything. In the price range of premium sports headphones you could expect a heart rate monitor which you're not getting. Maybe Bose will put it in, in the next version.
Bluetooth (Battery)
6 hour battery life, stable Bluetooth connectivity.
Bluetooth connection is very easy to establish with either, Apple or Android devices, or any other Bluetooth-enabled device for that matter.
The connection usually stays stable and doesn't disconnect, though no Bluetooth headphones are completely without faults. Sometimes you might experience short distortion which isn't really a problem.
Note: Find out the top wireless gaming headphones here.
The rechargeable lithium-ion battery lasts up to 6 hours which is a bit less than what you'd want, but good enough for any sports activity. It could be better considering the price but still doesn't disappoint.
Sound
Bose bassy sound signature, great for working out, but not for purists.
Sound quality is where you either love or hate Bose SoundSport Wireless headphones.
Typical Bose sound signature isn't balanced, but slightly emphasizes bass.
If you're a purist who likes balanced sound signature, then pick the Jaybirds, but if you like stronger bass that makes the music more dynamic and fuller, then Bose sound signature will be more to your liking.
Bass is not earth-shattering to satisfy a basshead but still emphasized to annoy an audiophile.
For a more casual user who likes mainstream sound more, these are perfect. The bass gives you a nice rhythm to follow during your workouts and at the same time delivers clear highs and mids.
For the best combination of sweat-proof, great fitting earbuds with amazing comfort and a bass emphasized sound, Bose SoundSport Wireless are your best choice.
---
Stronger bass response than X2s
Best sound quality in category of Bluetooth sports earbuds
MySound app works great for custom audio settings
Solid 8 hours battery life per charge
Premium Comply foam tips give the best comfort
3 different sizes of ear wings
Tight fit and good noise isolation
Compact size and light weight, can fit under a helmet
Durability and quality control issues with early release versions
Warranty support from new Logitech team is a little slow
Don't support Micro-USB cable
Summary
The best choice for all type of sports. Your go-to Bluetooth earbuds for working out.
Jaybird X3 review.
The X3 Jaybird wireless headphones sound even better than the previously top-rated X2s.
Besides being smaller, lighter, and more comfortable, the X3 boasts big sound and a premium listening experience. These are still one of the best workout headphones on the market and a runner-up option.
And in our opinion, the best sound quality wireless earbuds for working out.
The reason why these aren't our top pick is because of common durability issues and the removal of Micro-USB charging cable.
They are still great competition to Bose SoundSport earphones and better sounding, but when hitting the gym you care more about dependability than sonic fidelity.
What's in the box?
Jaybird X3 Bluetooth in-ear headphones
3 different ear wing/fin sizes
3 pairs of silicone ear tips (S, M, L)
Plus 3 pairs of Comply foam ear tips (S, M, L)
2 cord clips
1 shirt clip
USB charging cable adapter and clip (not Micro-USB)
Soft carrying pouch
Fit (Isolation)
Great selection of silicone and memory foam Comply ear tips, good noise isolation.
The fit for the Jaybird X3 is quite good. Multiple ear fin and ear tip sizes are provided to maximize the comfort level and provide a tight, secure fit.
The Comply foam ear tips work great for reducing ambient noise.
While there is no active noise cancellation, the overall noise isolation is very good, especially with the foam tips.
Comfort
Smaller and lighter, small enough to fit under a helmet, good comfort and fit.
Roughly 34% smaller than the old model, the new X3 is super compact, very light, and is certainly comfortable to wear.
The ear fin design seems to have been improved since the previous generation, and the size selections included in the package are great for customizing the overall fit.
A smaller and lighter earbud size stays snug and secure in the ear canal. And they are even small enough to wear under a helmet.
The design allows for wearing with the cable under the ear or over the ear, with the controls just behind the ear.
Cord and clothing clips are provided for any minor cable management needs.
Durability (Sweat-Resistance)
Same durability issues seem to persist while customer service worsened. That's the only weak point of these Jaybird earbuds.
The Jaybird X3 features a hydrophobic nano coating that makes them very resistant to sweat and water.
A compact and tight fitting design enhances the moisture resistance properties, making these a great choice for workouts and activities.
The one mark against the X3 is that the durability was not improved over the previous model. The small ear tips have had issues coming unglued or breaking.
Jaybird has always had consistently great support for their products in the event of device failure or other claims.
However, it should be noted that Logitech recently acquired the Jaybird brand and warranty support claims have seen a slower response time compared to previous positive customer experiences.
Controls
In-line remote and microphone of good quality.
The in-line 3-button remote and talkback mic works well, and built-in voice prompts will read-out the battery life when the headphones are turned on.
The big change in how the X3 controls differ from previous models is how it connects to the USB charger.
The included custom adapter clip must be used to attach to the in-line control. (Don't lose this clip!)
Bluetooth (Battery)
8 hour battery life, custom USB charge is a bad thing, if you lose it you need to buy a new one.
Battery life for these Bluetooth earbuds is great, with about 8 hours of listening time on a full charge.
The wireless range is very good, consistently exceeding the standard 33 inches of range.
Note: What are the best Bluetooth headphones right now?
A 2-hour charge time is generally sufficient for fully charging the lithium battery.
It should be noted that there is no included charger, only the charging clip adapter.
Sound
Great V-shaped sound signature stronger bass and highs compare to previous model, more mainstream sound, MySound app.
The Jaybird X3 provides great sound when compared to most other Bluetooth earphones.
The drivers have been improved since the previous model. And even with a smaller size, the sound of the X3 is much more powerful and pronounced.
Bass notes are strong and punchy.
Mids and highs match the powerful bass without being too overbearing.
The overall frequency response could be described as V-shaped, so it is not flat, but the immersive quality of the sound signature is almost addicting. Great for popular music.
Again, the sound quality is very impressive considering these are wireless headphones with very small drivers.
The MySound app from Jaybird is definitely worth trying out. The overall audio quality sounds stronger and more refined when using some of the custom settings in the app.
Any microphonic noise from the cable is significantly reduced when wearing the cable over the ears.
However, if the in-line remote is behind the ear, the talkback mic will not work very well.
These Jaybird wireless earbuds are a solid upgrade from older models, also being one of the best sounding wireless earbuds today.
Today the Jaybird X3 have a price around $100 and are real contenders for top sport headphones with fun sound profile, sweat protection and great fit and comfort, perfect for any sport activity
Buy on Amazon
---
Typical Beats sound signature
Good battery life at 8 hours per charge
Quality microphone with clear sound recording
Secure fit with earhooks
4 sizes of soft ear tips
Not officially sweatproof
Summary
Solid workout option from Beats in a sleek package.
While the go-to workout earbuds from Beats were the PowerBeats3 they seem to have gotten worse in the durability. This is why we don't recommend them anymore, more on this here.
Instead, the best wireless headphones for working out from Beats are BeatsX. While these are not officially sweatproof they do seem to hold up against sweat and the gym quite well. Good build-quality helps them survive.
With the ear wings you get stable fit even for working out. With lightweight earbud design they hardly ever fall out. The only issue might be the battery pack in the cable if you're doing exercises on your back. But you can cross the right and left battery packs and get them fixed.
Even though they have not been specifically made for sports they perform rather well in the gym environment. The magnetic earbuds are very useful for when you don't need them and can create a "necklace" around your neck. The airtight fit also helps with good noise isolation which removes most of the noise.
The Bluetooth technology is stable with built-in remote controls and microphone for making calls. Siri support with RemoteTalk is another bonus. Charging is done with USB-A to Lightning cable and the battery holds solid 8 hours of music.
Sound quality is typical Beats. There's emphasis on bass that makes music a lot of fun and it's great for working out. Vocals are exaggerated with clear and present treble. These sound rather good even though they have a very colored signature.
For Beats fans out there, BeatsX are the best wireless headphones for working out right now.
---
best true wireless: Jabra Elite Sport
Very stable & comfy fit
True wireless design
Useful sports app
Good durability & water-resistance
Sound geared for sports community
Pricey
Average battery life compared to other Bluetooth earbuds
Summary
The best truly wireless Bluetooth earbuds for working out right now.
Jabra Elite Sport review.
When it comes to true wireless earbuds for working out (each earbud separate) these are, in our opinion, the best ones right now.
The first true wireless earbuds had a lot of problems… very low battery life and fit problems. These are largely gone with Jabra Elite Sport.
If you're looking for convenient workout earbuds without any wires, read on.
What's in the box?
Jabra Elite Sport – True wireless earbuds
3 pairs of earwings (S, M, L)
3 pairs of each foam & gel eartips (S,M, L)
Short Micro-USB cable
Hard carrying case (also acts as a 9h power storage & charger)
Quick start guide
Fit (Isolation)
Very stable with good noise isolation or situational awareness (HearThrough)
Jabra Elite Sport have a really good fit. While they are quite bulky they fit in the ears nicely and stay put. Especially once you find the right earwings and eartips.
Ergonomics is great and these wireless earphones will fit most people like a glove.
The noise isolation is also very good. As with all in-ear headphones it's sometimes so good it might be dangerous to use them outside.
This is why these have a special "HearThrough" feature that sends surrounding noise into your ears via the microphone. This is great when you need to have good situational awareness… when running in the city for example.
Durability (Sweat-resistance)
Particle proof IP6 & Waterproof IPX7
The build-quality is good. They feel sturdy and the plastic feels like it could take a lot of punishment.
There's no wires or weak points that could get damaged.
The Jabra Elite Sport also have an IP67 rating (IPX7) which means they're well protected from dust and water.
You can easily shower in them without worrying about water damage.
They also have a 3 year warranty against sweat.
All in all, they are very well-built waterproof earbuds with heavy sports use in mind. No complaints here.
Controls
Jabra Elite Sport also feature built-in controls on each earbud. You can control the usual functions; play/pause, volume, track selection, making/answering calls and pressing options for HearThrough and Jabra Sport Life app.
If you have sensitive ears you might not like pressing these buttons very often as some force is required.
Bluetooth (Battery)
Reliable Bluetooth, sports app, battery only 4.5h
The Bluetooth connection works well and is simple to connect. The earbuds don't use Bluetooth in between but a near filed magnetic induction, basically a different type of technology.
Keep in mind this technology does not work properly on airplanes due to different air pressure. Use them on the ground only.
You can use only one earbud at the time if you want to. Maybe you want to use it for making calls, you can do that with either earbud, as long as you set it as primary. Because each earbud has its own microphone built-in you can choose either of them as primary.
When you use only one earbud the sound changes to mono so you don't lose on any sound.
Another cool feature is automatic shut-down of the non-primary earbud when it gets away from the first one. This way you don't have to worry about shutting each one down every time.
The battery life is probably the main bad thing about these true cordless headphones. While it's not bad compared to other true wireless earbuds, the better model at 4.5 hours still isn't comparable to regular Bluetooth headphones for working out.
Now 4.5 hours isn't bad if you do short workouts yourself, but for longer runs or hiking trips this might not be enough.
This is when you'd need to take the carrying case with you. It acts as a charger and power storage. At least the charging time is a couple dozen minutes which is quick.
The storage holds about 9 hours of power. It's an elegant way to solve the low battery capacity but it's still not as convenient nonetheless.
The cheaper model offers only 3 hours of battery life so get it only if you intend to use them for short workouts and nothing else.
The Jabra Sport Life app with the heart rate monitor is another great feature. While you don't have to use it if you don't want to, many people love it.
You can do different tests of your body, track your progress and optimize your workouts all with the data the app provides.
Knowing all the statistics during or after a workout might be a way to improve your workout sessions and learn more about your health and body condition.
The heart rate monitor is more or less accurate and doesn't deviate from other similar devices.
The microphones that are built in function as noise-cancelling and talking mics. Basically, you get very good voice quality and diminished background noise. Job well done by Jabra.
Sound
Geared towards general workout community
The sound quality is good. You won't get amazing sound but for sports earbuds it's still good. On average it's better than most workout earbuds.
You'll get a nice balance of bass and treble with no ranges overpowering the others.
The treble is clear and rarely harsh or sibilant. The bass is quite accurate and pretty deep, though not for bassheads.
The overall sound signature is geared towards the general public which is perfectly fine considering these are workout earbuds.
The only bad thing is you'll be only listening to these for only 4.5h max since that's max playtime on full charge.
If you're looking for best sports headphones and you aren't an audiophile these will sound good to you. Keep this in mind and you'll be very happy with the sound quality.
For the best true wireless workout earbuds, Jabra Elite Sport are the best choice on the market right now.
---
best value: Plantronics BackBeat Fit
Great durability, sweat-proof & water-proof
Lightweight, comfortable
Super stable fit that just doesn't fall off (ear hook design)
Good battery life at 8 hours
Great value for money at under $100
Sound quality somewhat lacking, but does the job
Summary
Good fit, durability and battery all in one package. Best value for money wireless sports earbuds.
Plantronics BackBeat Fit review.
One of the best rated wireless sports earbuds and best value for money workout headphones overall in our opinion.
These earbuds were developed specifically for sports. Whether you're running, lifting weights or just playing basketball, these Plantronics are here for you.
What's in the box?
Plantronics BackBeat Fit earbuds
Smartphone armband
Micro-USB charging cable
User manual
Fit (Isolation)
Stable behind-the-neck fit for all type of sports.
Plantronics BackBeat Fit are one of the most stable and comfortable wireless earbuds for working out.
Their ear hook design nicely fixes the earbuds to your ears. There are no flabby wires touching your skin and you can feel how lightweight and well-designed they are.
These IEMs are suitable for all sports activity and they won't fall out no matter how fast you move.
If only the fit would be so good with other sports headphones.
Comfort
Comfortable because of their lightweight design, earbuds don't go too deep.
Because of their lightweight design, you will barely feel them on your head. You can easily wear these for hours on end and not get irritated. Great for long workout sessions.
It only takes a bit of time to get used to the behind-the-neck fit if it's new to you.
Durability (Sweat-resistance)
Good durability, flexible while sturdy with good moisture protection.
The whole design is slightly different. It's made out of flexible plastic that's able to endure even less than decent treatment.
Sweating with these is not an issue, they're sweat-proof and water-proof so you can easily use them in the rain or close to water. Just don't go underwater, use headphones for swimming instead.
You can carry them around your neck or put them in a backpack, either way, you don't have to be worried about breaking them.
Overall, these are one of the more durable Bluetooth earbuds.
Controls
On-board controls with smaller buttons which might be harder to press, plus a microphone.
The buttons are positioned on the earbuds and since they are so small the buttons are small too. This might be a problem for those with bigger fingers and generally need some getting used to.
Nonetheless, controls work as intended, you can change the volume, songs, play/pause and calls if you are connected to a calling device.
Earbuds with mic are the standard among Bluetooth models and these are no different. The microphone works well for making calls, but don't expect studio quality.
Some background noise might be picked up, though in normal environment you'll make calls without any problems.
Bluetooth (Battery)
Solid 8 hours of battery life, stable Bluetooth.
Bluetooth connection is easy to set up once you get used to controls, it stays connected and doesn't cut the audio even at 20ft+ ranges. The connection range also depends on what music device you're using.
Making and accepting calls works well and the sound recorded by the microphone is clear.
Battery is good with up to 8 hours of playtime. This is more or less a standard with Bluetooth earbuds and only a few models have better battery than this.
The good thing is that the battery doesn't change its capacity over time, so you can always rely on it to last the whole workout session.
Sound
Good sound quality for sports earbuds, but you can get better.
Sound quality is probably the only average feature with BackBeat Fit.
It is nothing special and can't really compare to higher-end models, but it is not so disappointing. These are, after all, sports headphones.
The idea is that you don't really focus on the music while working out but rather on finishing the set of exercises and moving your body.
If you're not used to Hi-Fi sound quality you probably won't notice anything wrong with them. While the treble and medium range sounds aren't most precise and rich and the bass isn't awe inspiring either, they get the job done.
Plantronics BackBeat Fit do almost everything right; great durability, good battery life, comfortable and super stable fit for all sports, but with rather average sound quality. Nonetheless, for less than $100 these are near perfect Bluetooth workout earbuds. Definitely best value for your money.
---
best budget: VAVA Moov 28
Good durability & water resistance
Stable fit
Lots of features for the price
Good battery life - 8h
Awesome value for money
Budget model that can't compare to high-end
Summary
The best budget workout earbuds with Bluetooth.
VAVA Moov 28 are the best budget workout earbuds right now.
Best Bluetooth earbuds for working out and overall best budget workout headphones.
The combination of great durability, water-protection, comfort, fit and good sound quality for a cheap price is hard to turn down.
Check other top cheap earbuds here.
These lightweight wireless earbuds are very comfortable and keep in ear canal even during fast workouts. Add to this good passive noise isolation to remove ambient noise and you're getting great workout earbuds.
With the IPX6 rating you can wash them under water safely and sweat won't hurt them at all. Furthermore you can control music with an in-line remote and make calls with the microphone. Though these are small they hold an 9 hour charge with stable Bluetooth connection in the 33ft range.
Additionally, you get good sound quality with aptX technology and a rather balanced signature.
Durability, comfort, fit and good sound make VAVA Moov 28 the best cheap earbuds with Bluetooth and sweat-protection, perfect for working out.
Read full review of VAVA Moov 28 here.
---
best wireless under $50: Phaiser BHS-730
Lightweight & comfortable
Decent battery life at 5h
Durable & sweatproof design
Good sound for the price
Great value for money
Sound can't compare to high-end
Summary
Affordable workout earbuds with Bluetooth, stable fit and sweat-resistance.
Phaiser BHS-730 review.
Best wireless workout headphones under $50 in our opinion. Phaiser is known for making good quality products for an affordable price.
For the price of around $35 you won't find better wireless Bluetooth headphones with a stable fit and IPX rating. More on this below…
For affordable Bluetooth earbuds these are one of the best options in our opinion.
What's in the box?
Phaiser BHS-730 Bluetooth earbuds
6 sizes of silicone eartips
A pair of Comply T-400 foam tips
3 sizes of ear wings
Hard zipper carrying case
Shirt clips & cable management
Micro USB cable
User manual
Fit (Isolation)
Stable fit for all sports and especially running
Just like so many other wireless workout earbuds, these also use ear wings to get a stable fit. Once you find the right size for your ears the earbuds stay fixed for even the most extreme movement.
You basically have to pull on the wires if you want to lose the fit.
It's solid design and it works.
Passive noise isolation is good as is usual for in-ear headphones. The silicone eartips are good but even better are the added Comply premium T-400 foam eartips. These provide even better noise isolation, thus better sound quality and comfort.
Durability (Sweat-resistance) – good durability with lightweight & sweat-proof design
Since these earbuds are made for working out they're made from aluminum, small plastic pieces and rubber.
The aluminum casing is very sturdy but light. You will feel the earbuds but only barely.
They feel well-built and inspire more confidence than what the price suggests.
The casing also includes small magnets that are just strong enough to hold the earbuds together around your neck when not listening. It's a convenient feature.
While Phaiser NHS-730 don't have a known IPX rating, the manufacturer claims complete "sweat-proofness". In fact, they offer lifetime sweat guarantee.
Basically if your Phaiser BHS-730 die because of sweat you can send them to Phaiser and get them replaced.
We haven't tried replacing them since our earbuds work just fine but it's a good thing to know when buying a new product.
Do you play games? Check the best gaming headsets here.
Controls
With the 3 standard buttons you can control volume, song selection, play/pause as well as answer calls… the usual features of Bluetooth headphones.
The in-line remote is well built and easy to use. Microphone works well for calls.
Bluetooth (Battery)
Decent battery life (5h) with Bluetooth 4.1
These wireless sports earbuds use Bluetooth 4.1 which is one of the latest versions (at the time of writing this Bluetooth 5.0 is the latest). The connection is very fast and super easy, after initial connection it takes just a couple second in our case.
While the Bluetooth isn't perfect and sometimes you might experience small distortion this isn't really a big problem.
The range is the standard 33ft (10m) or so in open space with shorter range if walls are in between. Basically, keep your music device close nearby or at least in the same room.
The battery life is decent at around 5 hours. Of course this depends on the volume but you won't get much better or worse capacity.
What we couldn't test but found out is that battery life might deteriorate faster for certain models. We all know batteries get less efficient and slowly lose power with time, but in some cases that happens faster.
Thankfully these earbuds aren't super expensive while still having a reliable track record and good customer service.
Sound
Good sound for the price
The sound is probably the only thing that reveals the price of these Bluetooth earbuds. Since these aren't high end workout earbuds you can't expect high-end sound.
You can get them quite loud which is a good thing but the sound is nothing special. It's okay, about average.
Nose of the ranges are anything special from an audiophile perspective but for a casual user these sound good.
The bass largely depends on how tight the fit you get. The better the fit, the deeper the bass.
Don't expect sonic fidelity and you'll be more than happy with the tunes these produce.
In the end, wireless Bluetooth Phaiser BHS-730 earbuds offer great performance in all workout situations for an affordable price.
---
Note: If you're looking for noise-canceling headphones, here are the best models.
More related guides…

Best Wireless On-Ear Workout Headphones – Reviews
best on-ear value: 66 Audio BTS+
Above average, fun sound
Awesome battery, better than any other model
Latest technology (Bluetooth 4.0, APT-X, noise cancelling)
Lightweight & comfortable
Stable fit
Good value for money
Sound won't satisfy an audiophile
Some people might have a problem fitting them
Summary
Fun sound. Great battery. Stable & comfortable for sports. The best on-ear headphones for working out!
66 Audio BTS+ review.
66 Audio BTS+ are the best wireless workout headphones in on-ear design you can get for an affordable price. Of all on-ear Bluetooth headphones for working out, these are out top value recommendation.
On-ear workout headphones are a great choice if you have problems with earbuds.
There are so many incredible features these have it's very easy to understand why they're so popular.
Fit (Isolation)
Lightweight and stick to ears well.
These are worn behind the neck, hooked to ears. The fit is stable enough even for running, unless you have really small ears. They are lightweight and don't bounce a lot.
Compared to earbuds, all on-ear headphones will be slightly harder to keep on during fast exercise, it's good to keep that in mind and pick the right model for your needs.
Comfort
Comfortable for a couple of hours, not for all day.
The on-ear fit is very comfortable for working out or just listening to the music for hours, just don't expect to wear them all day. All on-ear models are slightly pushing on ears and if you wear them for too long, they'll become uncomfortable.
Durability (Sweat-resistance)
Sturdy plastics, flexible wires, good durability, no water resistance.
Durability wise these are sports headphones made out of sturdy plastics. Not being sweat-proof or water-proof doesn't seem to be a big problem. On-ear headphones are just impossible to make water-proof because of their big earcups.
Great customer service helps here as well, if you have any problems with these, contact support and most often than not they will replace your defunct pair of headphones for new ones.
Controls
On-board controls and microphone.
You can connect 2 devices at the same time, accept and make calls and control everything from the multi-function controls on the right headphone. The call quality is really good, clear voice recording with noise cancelling technology is the right combination.
Bluetooth (Battery)
Aptx support, stable Bluetooth connection. Great battery life.
4.0 Bluetooth connection works with iOS and Android devices or any other Bluetooth enabled MP3 players for 20ft+. They are APT-X enabled as well for better sound compression.
66 Audio BTS+ even have noise cancelling technology which is more usual for expensive headphones.
Battery life is the best in category. You can easily get over 25 hours of playtime with just one charge. This is many times more than with any Bluetooth workout earbuds.
Charging takes a bit longer, but once charged it will last and last and if you use iOS you'll also have battery indicator to tell you exactly how much battery you have left.
Sound
Balanced sound signature, quality sound.
Sound is very good for a pair of on-ear fitness headphones. Listen to music with the right balance of treble mids and bass, lots of fun.

The bass itself isn't overpowering so these are not basshead headphones. All ranges are balanced and clear. Generally, the sound is much better than with your average headphones.
$50 on-ear wireless workout headphones with awesome battery, good fit, Bluetooth and above average sound, 66 Audio BTS+ are a steal.
---
on-ear value, runner-up: Plantronics BackBeat FIT 500
Good sound isolation and comfort
Good battery life (up to 18h)
Good value for money under $100
Sweatproof design
Fun sound for all genres
Might get uncomfortable after a while
Summary
Great value for money on-ear headphones for the gym.
Plantronics BackBeat FIT 500 are basically the same headphones as the BackBeat 500 model that has been available for some time. Only the "FIT" model also has a so called "2Pi" coating that makes them sweatproof.
They also cost a bit more money but are still great value-for-money on-ear headphones for the gym.
With a great battery that gives up to 18 hours of playtime and stable Bluetooth connection with the standard range of 33ft (10m) you're going to free yourself from the wires. You can connect them to multiple devices at the same time and use their built-in buttons for controlling music and microphone for calls.
The build-quality is solid and with the added water protection coating you can easily use these for any kind of sports. The fit is stable and you can even use them for more vigorous exercise if need be.
Comfort is achieved by memory foam earpads covered in leatherette fabric for protection. This combined with closed-back design gives good noise isolation to remove ambient noise around you.
The sound is above average too. These are bass emphasized which suits nicely with all the gym music. The bass is strong and punchy making music sound full and fun. Treble is clear though at high volumes slightly sibilant. Overall, they have a great gym sound quality that will be appreciate by most.
If you need great value for money wireless on-ear headphones for the gym, Plantronics BackBeat FIT 500 are the way to go.
---
top on-ear pick: Monster iSport Freedom
Good sound for working out (a bit more bass)
Long battery life with 20+ hours of playtime
Super durable and water-proof (washable)
Foldable design
Flexible fit that stays on your head
Cool design
Higher price than alternatives
Sound quality can't compare to $200 audiophile headphones
Summary
Portable, durable, sweat-resistant. Perfect build for wroking out. But pricey with average sound quality.
Monster iSport Freedom review.
Monster iSport Freedom are the best on-ear workout headphones with wireless technology, sweat-proof and durable design and good sound quality. Made to live in hot, sweaty gyms.
Of all the on-ear Bluetooth headphones for sports, these are by far the best and can easily be recommended as the top on-ear choice.

Fit (Isolation)
Lightweight design, stay on the head. Good noise isolation for on-ear headphones.
Keeping them on the head is very easy. They stay on even if you do bench presses or any other exercise where your body lies flat. Rubbery headphone cushions help with that, as they almost stick to your skin.
Monster iSport Freedom also have noise canceling technology, which is not super effective, but does the job perfectly for gym conditions.
You won't hear other gym-goers breathing and running on the treadmill next to you, but you will hear if someone shouts. These also don't leak much sound, so you can easily enjoy your Justin Bieber without fear of getting caught.
Comfort
Comfortable for hours, but on-ear design starts irritating after a while.
With lightweight design and flexible structure, these are as comfortable as any other on-ear headphones. It all depends on your head size, but if you're somewhere average you should have no problem wearing these for the whole workout.
As for long listening 2-3 hours or more, you should pick some other over-ear headphones unless your earlobes don't feel any pain, ever.
The disadvantage of on-ear headphones is their design that can become irritating after a few hours.
Durability (Sweat-resistance)
Very durable, sturdy and flexible plastics, water resistant, perfect for sports.
Since Monster created these for sports, you don't have to be careful with these. You can easily get them sweaty or even wet, they are in fact washable so if you get them dirty, just rinse under water and viola, good as new.
Made out of durable plastics and rubber, foldable and with flexible structure makes them strong enough to survive accidental drops on the floor or harsh backpack travel.
To sum it up, they are super durable, as they should be for the high price.
Controls
On-board controls and microphone.
On-ear buttons are easily accessible and getting used to them is easy. Controlling volume and songs with headphones becomes a habit.
The built-in microphone works, but doesn't record perfect, crispy clear sound. It's still usable for making calls, just don't expect better than phone performance.
Bluetooth (Battery)
Stable Bluetooth, good battery life.
Bluetooth works nicely, connects to all BT enabled devices and doesn't disconnect up to standard 25-30ft.
Battery is very good with over 20 hours of constant playtime. For average fitness enthusiasts this is probably enough power for the whole month of workouts.
Sound
Strong bass, Aptx support, good sound quality, but not for audiophiles.
The sound has the perfect combination of highs, mids and bass for gym environment.
It's not going to satisfy an audiophile, especially when there are so many great headphones at $200 price mark on the market.
But, for fitness these are perfect. Good strong bass that gets you going through your last set of lifts or those last minutes of aerobic exercises, with nice combination of crisp mids and highs.
They are loud enough and will help you maintain the tempo with any exercise. Featuring APT-X and ACC technology helps with wireless transmission.
As said before, sound quality is nothing special, but for working out this isn't even that important. You should focus on pushing yourself harder and not focusing on richness or lack of the sound.
In conclusion, if you don't mind the price, Monster iSport Freedom are one of the best Bluetooth on-ear workout headphones with super durable and flexible design, good battery life and sound signature that gets you working out harder.
---
Possible good alternatives
V-Moda Forza Metallo Wireless are a solid alternative. We considered them but found a lot of people have fit issues. The cable is too long and pulls down on earbuds quite often. Also the battery pack is quite heavy and can make it impossible to do certain exercises (like dynamic dead lifts). They're a good alternative but you can find better.
Skullcandy Method Wireless are another good alternative. If you like the loudness of Skullcandy these can offer high volume. But the issue seems to be durability. A lot of people report these have bad durability and die out in a couple of months. If you're willing to take the risk you can get really loud affordable earbuds that do well in the gym.
Why you should trust us? Check the link below.
What Workout Headphones to Avoid?
We see some big websites recommending Jlab Audio Epic2 wireless earbuds for working out. We don't agree with that recommendation. In fact, we recommend against Jlab Audio Epic2 because of their poor durability. It seems they have a problem with sweat and moisture in general and die out pretty quickly. We recommend staying away from the 1st Jlab Audio Epic model as well. They seem to die out pretty quickly as well. Instead, take a look at some of the better options here.
Beats PowerBeats3 used to be our #1 recommendation for Beats workout headphones but ever since 2017 the durability seems to have gotten worse. While we still like these in-ear headphones more and more people report bad build-quality and "short life expectancy". This is why we recommend the newer and better built BeatsX for working out. You can still get PowerBeats3 yourself but you should be aware of the durability issue.
What are the Best Over-Ear Headphones for Working Out?
Honestly, we don't recommend over-ear headphones for sports. Big, heavy headphones don't stay on during exercise. You will only have problems with the fit.
If you don't like the in-ear earbuds for your sport activity you can always check the smaller and lighter on-ear workout headphones.
Wired-only options:
Then again, you don't have to believe us, try over-ear headphones yourself and maybe you find a model that is just fine and when you do, tell us which one it is so we can review it.
What the Best Workout Headphones Need to Have?
Stable fit
Sweat resistance
Durability
Noise isolation
Reliable battery (if wireless)
They must stay in place. You probably already know how annoying it is when you have to constantly readjust the headphones to stay on. The best workout headphones must stay put even during the most intense exercise.
How to improve the fit of workout in-ear headphones.
Many different designs, like ear hook and "memory" wire all help keep the earbuds and headphones stable during exercise.
Comfort comes in the same category, feeling discomfort is the last thing you need during a workout.
Resistance to sweat and moisture. Sports headphones have to be resistant to moisture because if you're pushing yourself you'll be sweating like a pig.
Or when using them outside you'll get caught by the rain and you don't want your workout earbuds to die because of that.
Physical durability is an important factor as well. During exercise, you will be making fast movements and the chances of accidentally hitting your headphones are higher.
Perfect gym headphones have to sustain any hits and bumps without suffering damage.
Noise isolation, is important because you don't want other people to hear what music you're listening to. At the same time, you don't want to be bothered by the gym noise.
Here are best noise isolating earbuds.
Running in the streets though, requires some awareness of your surroundings to stay safe. You can check the best running headphones here.
Battery strength (if wireless), the battery has to have long life to get you through at least one workout if not more.
Since most people are not working out several hours every day, you should look for Bluetooth headphones with at least 4-5 hours of battery life when playing music. This minimum is easily achieved by most wireless gym headphones.
Sound quality also comes into play here. Just because you'll mostly use the headphones during exercise doesn't mean you have to suffer bad sound quality.
All the models in this article have above average or even great sound quality, check the reviews for more info.
Wireless (Bluetooth) Workout Headphones PROS & CONS

PROS
No wires, you're free to roam around (in Bluetooth range)
Lower chance of damaging them (no wires)
All Bluetooth headphones support accepting/answering calls
CONS
Need to charge the battery (battery power lowers with age)
Usually more expensive
Bluetooth vs Wired – Are Wireless Headphones Better for Exercising?
This is a hard question.
The answer is; it depends.
There are pros and cons to each type. The strengths of wireless or Bluetooth headphones is the freedom that you get from not having any wires.
You can put your phone or MP3 player somewhere in the gym, connect it to your headphones and start working out. The connection distance is usually long enough to cover the whole gym area.
The only problem is that Bluetooth headphones have a battery that you have to charge. Usually a battery will last from around 4h up to 25h in some really good models.
If you don't mind keeping the battery charged, wireless workout headphones are the way to go.
On the other hand, wired sports headphones are usually cheaper.
Wires are a proven technology that works well, especially with improved tangle free cords. No need to think about charging the battery, just plug in and play.
You do have to keep your phone or MP3 player somewhere in your pocket, but then again, you get used to that.
In the end, it comes to a personal preference, there is no right answer. Bluetooth headphones have become so good now that they easily compete with wired competition.
Can I Shower with My Workout Headphones?
Yes, but only if the water protection of your sports headphones is high enough. We recommend IPX5+.
Just because the manufacturer says the headphones are water-proof or sweat-proof it doesn't mean you can shower with them.
You'd need at least IPX5 (more is better) to comfortably shower with your workout headphones.
The problem is, not all companies reveal their IPX ratings. Bose for example won't tell you the IPX of their models.
In cases when you don't know it's better not to try it.
Check more ultimate guides:
For more options you can check best noise isolating earbuds.
Top passive noise isolating headphones.
The most rugged earbuds on the market.
Are you a gamer? Get an advantage with these gaming headphones.
Comments