About Us
Headphones Addict is a group of experts (music lovers, audiophiles, headphone fans) who tell you about the best headphones, so you don't have to spend your precious time on research.
We're a bunch of geeks who like headphones a bit too much. We research, read, and test for hours (thousands of hours by now) for the best headphones in each category that seems relevant. We show it to you in our guides with reviews and comparison tables for easy choice making.
How we do reviews?
We're trying to be as objective as possible.
We do our testing of headphones while at the same time look at what others are saying as well. (it always takes us hours just to do proper research)
We are trying to avoid what other websites are doing.  Very often we see great rated headphones that we know are just mediocre.
Somebody might like bass-heavy headphones and rate them as great sounding, but some other person might like neutral sounding more. Our personal opinions are too subjective.
It's why we just tell you what kind of sound certain headphones have and you can decide for yourself. An educated buying decision is the best you can make.
We are independent.
There's no big website or company behind us to tell us what to do and which headphones to promote. We're a small group who do all the work ourselves as we don't want to be influenced by the corporate world.
Let's be honest, a lot of the bigger websites aren't objective in all their reviews. They have relationships to uphold and shareholders to satisfy. They need to make bigger claims so they sell more.
There's none of that on our website. On the other hand, to be honest, we are a bit slower and less flashy than many other sites. Everything comes with a price tag.
So…
Who are we?
James
Makes professional reviews.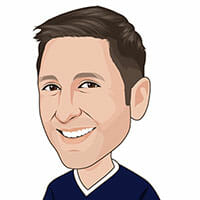 James is a self-proclaimed sound geek but also a professional sound engineer with over 20 years of experience in the field. He designed many sound installations for churches and art theaters… and also a live video system for the Radiohead band. He also became an author, find out more about that at www.JamesWasem.com
---
Justin
Does all the coding.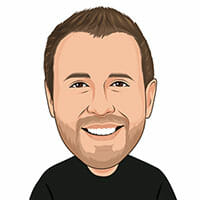 Justin is a full-stack developer who got his start building official websites for some of the world's top recording artists. Prominent projects include websites/clubs/web apps for Madonna, Tim McGraw, Faith Hill, and Linkin Park. Nowadays, Justin offers his services as a Freelance Consultant on Codeable and helps make this website as fast as it can be! In his spare time, Justin enjoys travelling and fishing.
Justin is an expert web developer with 2 decades of experience.
---
Matija
Keeps things running…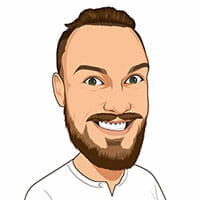 Matija is a nerd by heart who loves tech in general but mainly how to get the good sound out of home systems and headphones. He's a young audiophile with great interest in high-quality sound. Apart from making reviews he also takes care of all administration and "webmaster" things…
---
P.S. We all look better in person.
How can I persuade you to review my headphones?
You can't.
We don't accept any types of compensation or "bribes" for reviews.
We only review the headphones we want. And decide which on our own research and nothing else.
In case we want to review your model we will contact you for possible samples.
You can still contact us and tell us more about your headphones, but there is no guarantee we'll do the reviews.
Why are we better than the competition?
The ultimate judge of who's better is you of course.
But we tend to follow specific guidelines.
We tell you if products are bad (all good products come with some problems)
Strive to make reviews easy to read, concise and still covering all the questions (which can get quite long)
Trying to avoid empty fluff and subjective opinions we see on other websites
We never accept payments or compensation for reviews
We're 100% independent (no big company behind us telling us what to do and say)
Combining our own and other people's experiences into one information-rich review is, in our opinion, the most objective way to review headphones and provide accurate information you can rely on.
How do we finance this website?
We finance all costs via Amazon.
With no additional cost to you, we get funds from the Amazon affiliate program. It's Amazon saying thanks to us for recommending their website.
Our goal is to make the ultimate headphone guides.
We hate reading a dozen of reviews just to get to the good stuff. It's such a waste of time.
This is why we made this website. To make it easy for you to pick and review the best headphone models. (and everything else related)
We do the thorough research ourselves and choose only the most suited options. Then we review them and make an in-depth guide about it.
How to use this website…
Everybody wants "the best," but "best" might mean a lot of different things for different people. This is why we made different categories of headphone guides. Check the categories in the top menu.
Whether you're looking for the best, the cheapest, the best value for money or any other type of headphones, we have you covered.
Since there are hundreds of different headphones out there, it's tough for you to make an educated buying decision alone.
This is where we come to help.
We're always open to recommendations… share them in the comments or contact us directly.