Get the best Sennheiser headphones available right now.
Comparison: The Best Sennheiser Headphones
---
Is Sennheiser a Good Brand?
Sennheiser has a long history of making top-notch audio equipment. Their products range from $10 budget headphones to an insanely expensive electrostatic headphone and amplifier combo, Sennheiser HE-1, for an eye-watering $59.000.
Sennheiser's microphones and headphones have been used in a professional environment for years. They're dependable, durable, and offer top-notch performance. It's no wonder Sennheiser makes some of the best headphones for music. Many of their products are considered classics by an audiophile community.
You can expect superb sonic performance across the board, although you'll have to pay a premium. Nevertheless, if a smooth, rich, and warm sound is what you desire, you can't go wrong with Sennheiser headphones.
More similar guides:
---
The Best Sennheiser Headphones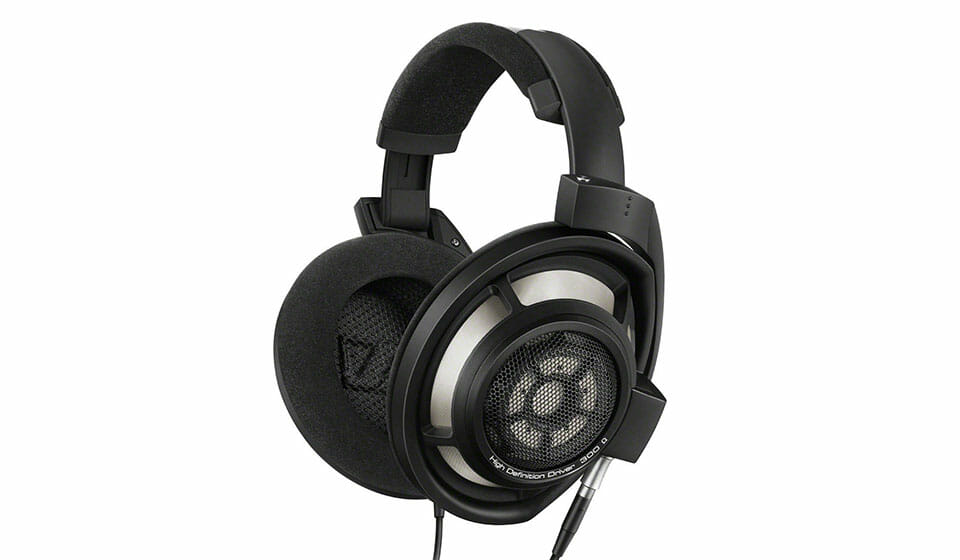 Incredibly precise sound with massive soundstage, accompanied by accurate imaging. Sennheiser HD 800 S headphones are a piece of art, both in sonic performance and design.
Type: Open-back headphones
Connection: Wired
Noise cancelling: No
Why Buy These?
Sennheiser pays a lot of attention to their products in terms of design. While they sometimes look like a futuristic spaceship, you can't argue that they don't look premium. HD 800 S are made out of aluminum and plastic, which keeps the weight down.
The latter is essential because of the headphone's sheer size. Despite that, they're still very comfortable to wear, especially since the earpad's design mimics an ear shape.
Apart from being sturdy, their cables are also removable. That comes in handy if you want to try out different wires and connections to improve the sound quality.
The Bad
Poor isolation due to open-back earcups.
Pricey.
The Sound
HD 800 S display breathtaking sonic accuracy with incredible detail retrieval. Thanks to the open-back design, the soundstage is massive, with surprisingly accurate imaging. They're quite power-hungry, so you have to plug them in a headphone amp to achieve optimal performance.
One of the best headphones that Sennheiser ever made, with a hefty price that comes along, and totally worth it.

Or check top audiophile headphones.
---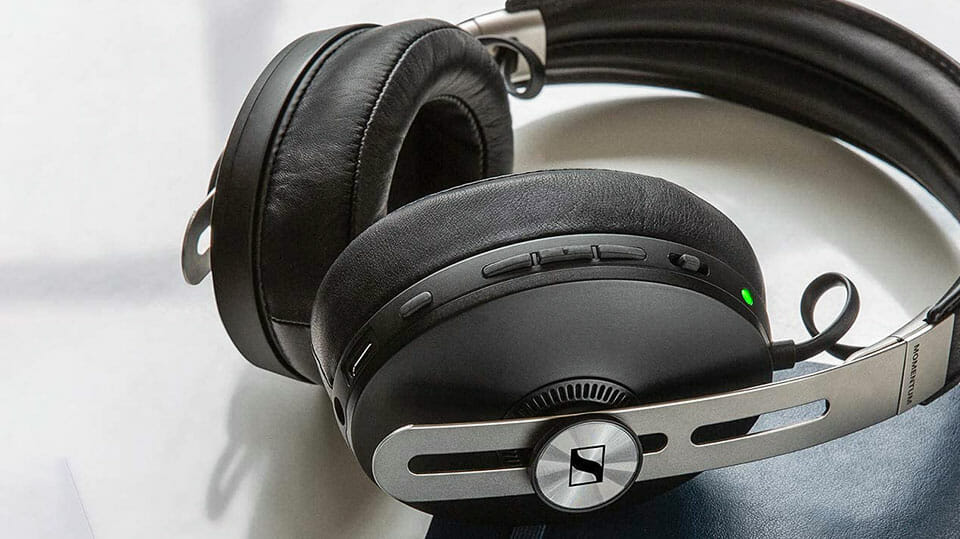 Exquisite build with quality materials such as stainless steel and leather. The new Sennheiser Momentum Wireless attract many looks.
Type: Closed-back headphones
Connection: Wireless Bluetooth
Noise cancelling: Yes
Why Buy These?
These are some of the more expensive wireless noise-cancelling headphones from Sennheiser. Their price is justified by quality construction made of stainless-steel adjustment sliders and thick, leather earpads that feel like clouds on your ears.
Momentum 3 Wireless also come with active noise cancellation, which ranks pretty high compared to the competition. You can access many other functions inside the companion app, like equalizer, Transparent Hearing, and control customizer.
If you're concerned about portability, you can fold the headphones to save space. Their battery lasts around 17 hours, with noise-cancelling turned on, which is quite good.
See other fantastic ANC headphones.
The Bad
No included hard-shell carrying case.
Pricey, slightly under $400.
The Sound
A bit bass-forward out of the box, but you can tame them using EQ. Overall, the sound quality is fantastic, with excellent authority across the frequency response. They can please both audiophiles and bassheads alike, which you can't say about many headphones.
The price is a bit steep, but if you want to go wireless and want the very best, the Sennheiser Momentum 3 are an excellent pick.
---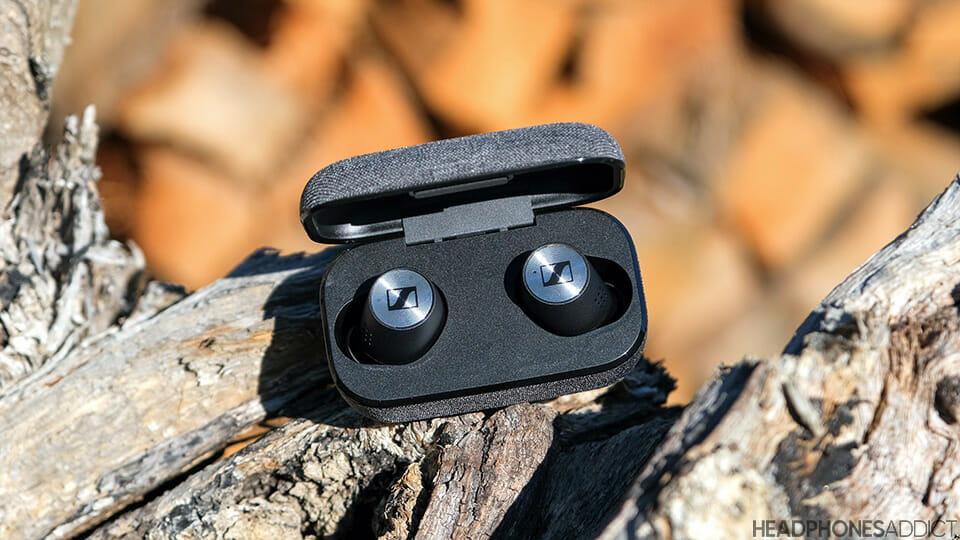 The second generation of Sennheiser true wireless earbuds come with a slimmer design, active noise cancellation, longer battery life, and refined sound quality.
Type: True wireless
Connection: Wireless Bluetooth
Noise cancelling: Yes
Why Buy These?
True wireless earbuds have many advantages over full-sized brothers. They're small, lightweight, and offer excellent comfort for extended listening. They're also more suitable for sportspeople who want to bring their music to the gym.
Momentum True Wireless 2 battery life can last up to 7 hours on a single charge (without ANC), with extra 28 hours waiting in the charging box. You don't have to worry if they get sweaty since they come with an IPX4 rating of water-resistance.
When you connect them with a companion app, you can access features like EQ, High-End Tuning, Transparent Hearing, control customizer, and ANC. The latter works pretty well at eliminating low-end frequencies.
The Bad
Video lag when watching videos.
The bass could use more detail, especially with bass guitars.
The Sound
One of the best sounding true wireless headphones. Momentum True Wireless 2 are refined, dynamic, and detailed. The soundstage is also quite big for an in-ear headphone.
Sennheiser made superb wireless earbuds, and they keep improving them via firmware updates.
Check our full Sennheiser Momentum True Wireless 2 review
---
Related:
Other noise-cancelling earbuds
---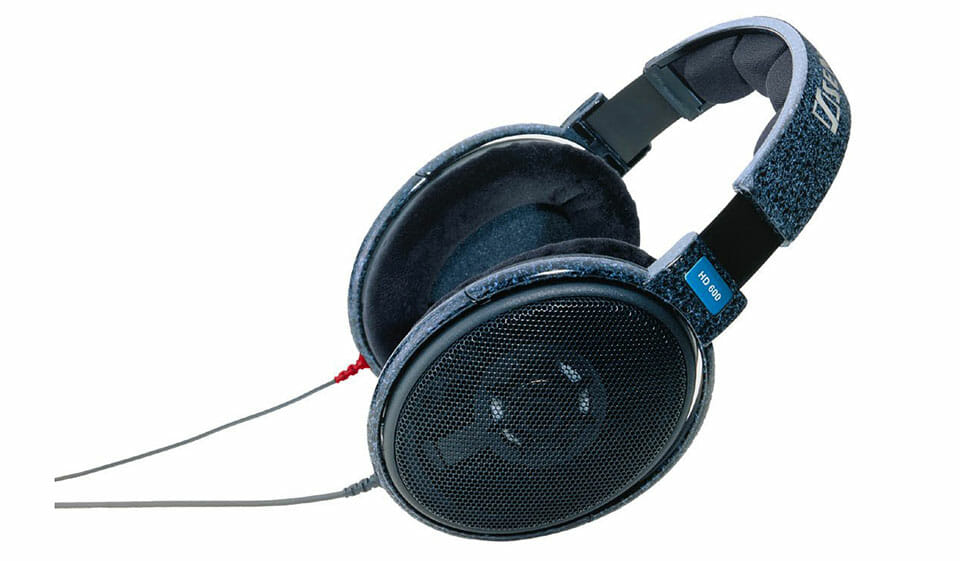 An indisputable classic among the audiophile community. Despite their age, Sennheiser HD 600 are still considered a reference to many other headphones.
Type: Open-back headphones
Connection: Wired
Noise cancelling: No
Why Buy These?
Despite the overall plastic construction, the build quality is excellent. Headphones feel sturdy from top to bottom, and you can replace every single part if necessary. You can change the headband, metallic mesh sides, earpads, wires, and more.
Speaking of earpads, they're huge and comfy, which makes them incredibly comfortable. Ear cups are fully open-back, and you can see the driver straight through. That does expose them to the outside world, but it's a cool design nevertheless.
Cables are detachable, although they use a proprietary connection. Thankfully, since these are insanely popular, you can easily find third-party replacements.
The Bad
They might be hard to drive and require an amplifier.
The Sound
These are a benchmark of neutrality. Every frequency range is presented faithfully, with a focus on lush, natural vocals. Due to the open-back design, they lack sub-extension but remain punchy and accurate. The soundstage is relatively small. Instead, you get very precise imaging.
One of the best midrange headphones Sennheiser ever made. If you seek a more relaxed sound with a tad more bass, try Sennheiser HD 650 instead.
---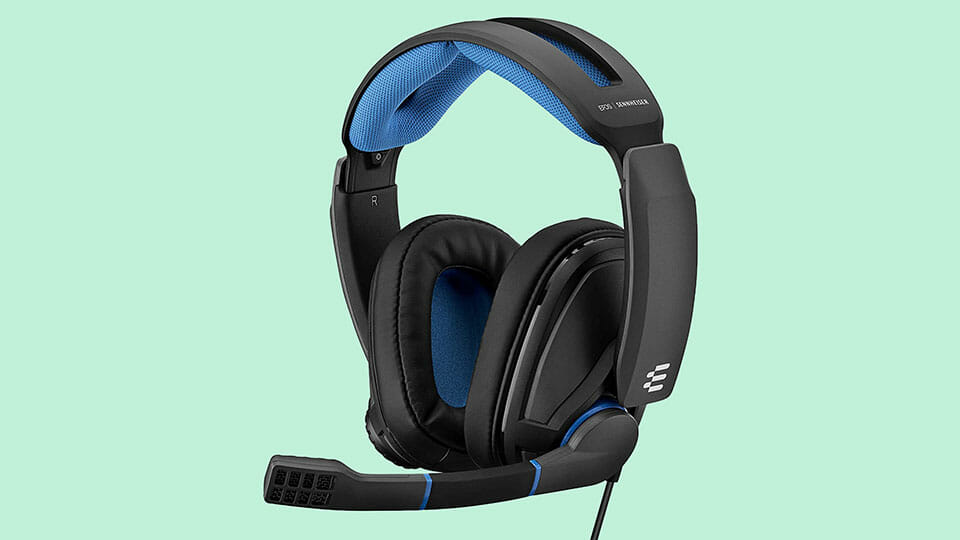 A pure-blood gaming headset with comfortable earpads and a high-quality microphone for an affordable price.
Type: Closed-back headset
Connection: Wired
Noise cancelling: No
Why Buy These?
While you can get a wireless gaming headset, Sennheiser GSP 300 rock a simple 3.5mm connector. It works wonderfully on all major gaming platforms, from PC, Xbox, PlayStation, Nintendo Switch, and mobile (if you have a dongle).
The look of their construction is an acquired taste, but it's sturdy and, most importantly, comfortable. Earpads are big enough to fit your ears, which prevents them from causing ear fatigue during a long gaming session.
There is a flip-to-mute microphone, which is nondetachable. Fortunately, it's of high-quality, picking your voice nice and clean.
The Bad
You can't change the chat/game volume separately.
No extra features, like virtual surround.
The Sound
Thankfully, the lack of features is replaced by an excellent sound (for games). Overall clarity is excellent, although there is a little less bass than what you might see in other gaming headsets. However, that helps to bring out details like footsteps and other environmental sounds.
Sennheiser GSP 300 is a simple gaming headset with all the necessary features; comfort, great sound, and excellent microphone.
Check top gaming headsets
---
Although not as cool as some other Sennheisers, these headphones offer excellent active noise cancellation and sound quality.
Type: Open-back headphones
Connection: Bluetooth
Noise cancelling: Yes
Why Buy These?
While they're quite simple-looking (for Sennheiser cans), their body screams premium. They feel nice in hand, with brushed plastic, much like Sony WH-1000XM4. Because of plastic, PXC 550-II Wireless are lightweight.
They're excellent for commuters who want something portable and go straight in the backpack afterward. Sennheiser made them foldable and equipped them with active noise cancellation.
Speaking of that, ANC works effectively, eliminating most of the annoying noise around you. A perfect choice for an office or working from home. Headphones come with thick pleather earpads that ensure hours of comfort.
The Bad
Uses the outdated Micro-USB port for charging.
The Sound
With the help of 32mm drivers and a wide array of Bluetooth codecs (SBC, AAC, aptX, AptX Low Latency), these headphones produce an accurate, almost flat sound with tons of details. They might be a bit boring to those who prefer a punchier sound of brands like Beats. However, an audiophile will appreciate their neutral signature.
Sennheiser PXC 550-II Wireless are a worthy pick for daily commuters and office workers.
---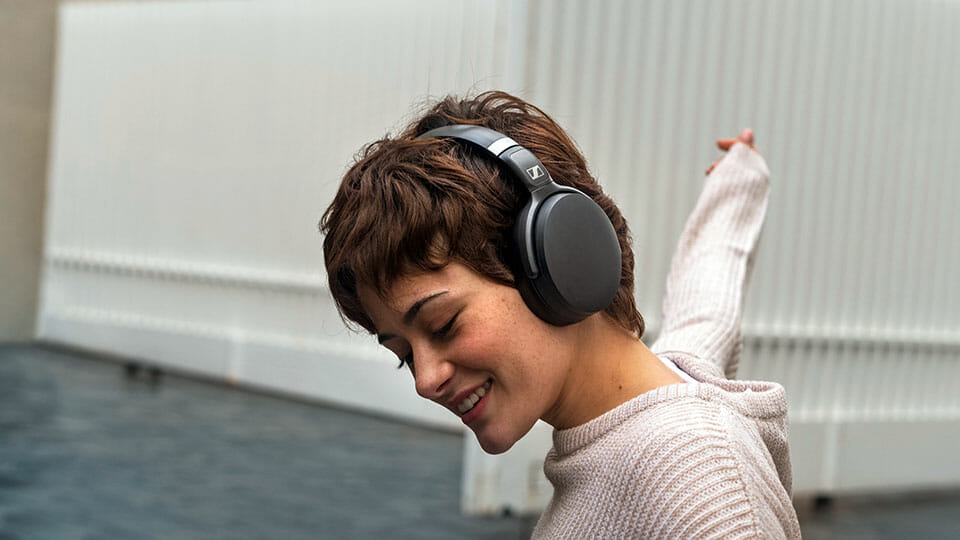 Great wireless headphones for around $150, with strong audio quality and solid active noise cancellation.
Type: Open-back headphones
Connection: Bluetooth
Noise cancelling: Yes
Why Buy These?
These elegant yet subtle looking noise-cancelling headphones come in two matte colors, which don't attract too much attention if that is your thing. Pleather earpads are filled with plush memory foam, proving excellent comfort and fit.
With ANC and hard-shell carrying case, Sennheiser is targeting commuters. However, noise-cancelling performance is only moderate, eliminating most of the low-end rumbling while struggling to block high-end frequencies.
These do a good job picking up your voice thanks to MEMS microphones. Their battery life lasts around 30 hours, which is more than enough for a couple of days of average listening. You also get a fair amount of Bluetooth codecs, such as SBC, AAC, aptX, and aptX Low Latency.
The Bad
HD 450BT don't support fast charging.
The Sound
As with many Sennheiser headphones, these are also very enjoyable to listen to, with a smooth, balanced sound. Apart from a slight boost in the bass and upper midrange, these are relatively neutral. There is no noticeable distortion, even if you crank them up.
The HD 450BT are a stylish pick for people who want a whole package at an affordable price.
---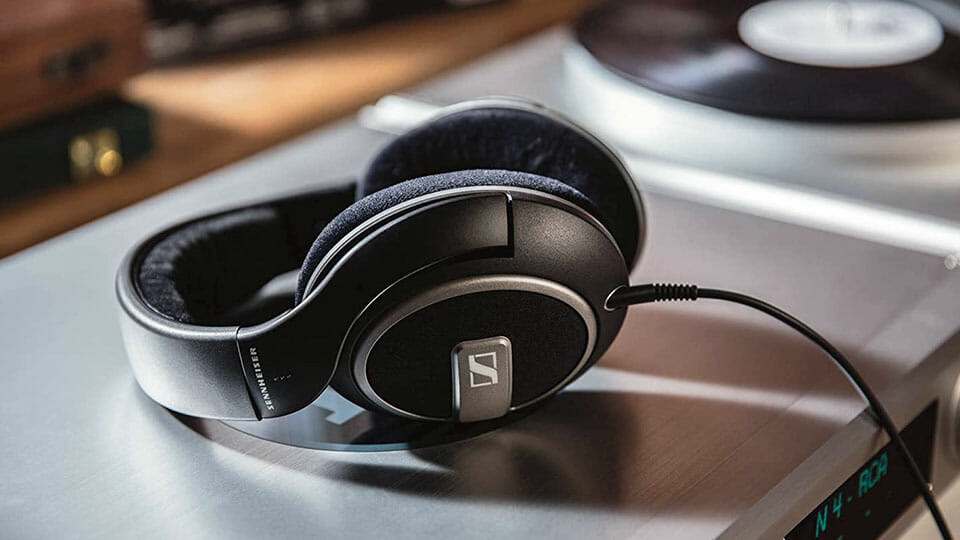 Well-rounded audiophile headphones with the right mix of sound quality and comfort.
Type: Open-back headphones
Connection: Wired
Noise cancelling: No
Why Buy These?
The main feature of these affordable Sennheiser headphones is their comfort. Lightweight construction and nicely padded cups make for an enjoyable wearing experience, no matter how long you wear them.
Breathability can be an issue during long listening sessions. But not on HD 559, which are equipped with an open-back design and velour earpads, preventing your skin from heating up and becoming sweaty. Also, cups are big enough to fit your whole ear inside.
The included cable is detachable, and it ends with a 6.3mm jack.
The Bad
Sadly, there is no 3.5mm adapter in the box.
Poor noise isolation prevents you from using them in public.
The Sound
These headphones can portray a vast soundstage thanks to a special E.A.R (Ergonomic Acoustic Refinement) design. That makes them excellent for listening to live recording and gaming. Overall, the sound signature is relatively warm and dark, which makes them very laid-back and non-fatiguing.
Sennheiser HD 559 are entry-level audiophile headphones with full, relaxing sound and excellent comfort. Of course, they're also a great pick for those who want to experience big soundstage on a budget.
Check our full Sennheiser HD 559 review
---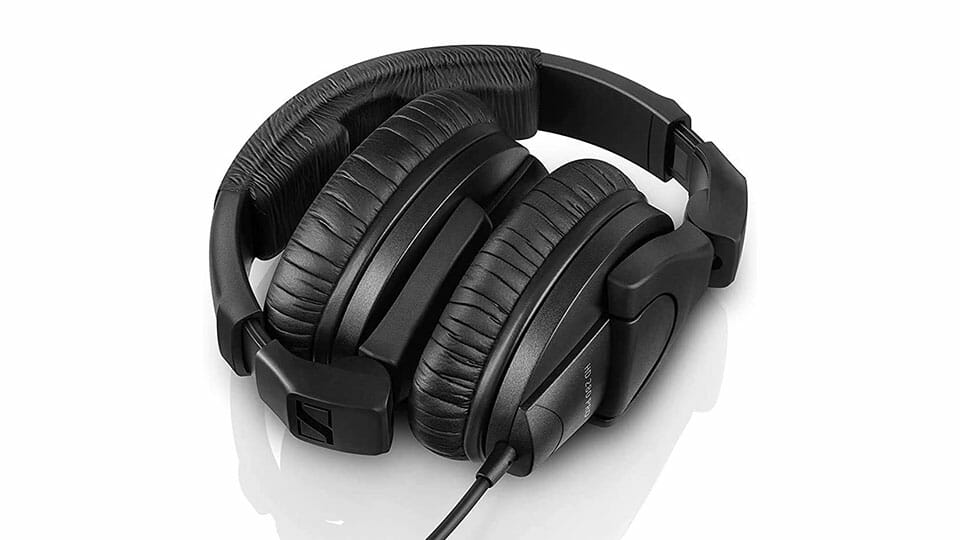 Anyone looking for an excellent pair of mastering studio headphones should consider the Sennheiser HD280 Pro.
Type: Closed-back
Connection: Wired
Noise cancelling: No
Why Buy These?
They're a bit older now, with a slightly outdated design. Yet, they're still a great choice for studio headphones on a budget. You find a fair amount of padding on all the necessary spots, especially on the ear pads.
Because of leatherette pads, headphones create an airtight seal, which significantly reduces sound leakage. That is very important in a studio environment since any leak might get picked up by sensitive microphones.
The headphones are made for heavy-duty work, with rigid plastic construction, thick cables with robust strain reliefs, and a collapsible earcup design. You can replace both headband and earpads.
The Bad
You can't replace the cable.
The Sound
The HD 280 Pro don't try to enchant you with fun sound. Instead, they prefer to surgically pick out the details in the studio recording, ensuring that no error ends up in the final mix. Of course, these can still be fun for listening to music or watching movies since they can reach incredibly low into the sub-bass frequencies.
Hd 280 Pro are sublime studio headphones with all the right characteristics.
Check the Sennheiser HD 280 PRO review
---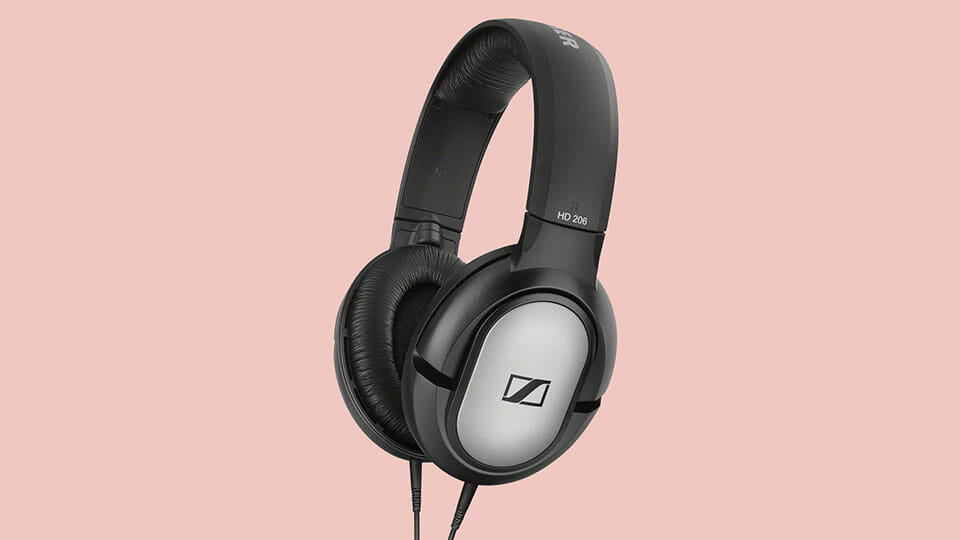 One of the most popular headphones among news media workers. They're inexpensive, relatively durable, comfy, and sound pretty good.
Type: Closed-back headphones
Connection: Wired
Noise cancelling: No
Why Buy These?
While they're not the pinnacle of design, they're still reliable headphones that do the job. Thanks to their lightness, though the padding isn't excessive, you can wear them for hours.
You can usually find HD 206 in media, where workers use them to edit their videos for news. Fast tempo work means the headphones get thrown around a lot, which speaks of their durability.
Also, you get a 6.3mm audio adapter and a generous 2-year warranty. Their impedance is only 24 ohm, which means you can drive them from all kinds of sources.
The Bad
Sennheiser had discontinued them, but you can still find them on Amazon.
The Sound
In one word: clear. There are no exaggerated frequencies whatsoever. Instead, you can hear a decent amount of bass, a clean midrange, and a smooth treble. To add to the whole package, the soundstage is also relatively big.
If you need cheap headphones to do a bit of editing, listen to podcasts, or attend online classes, these are a fantastic option.
---
What Are the Differences Between Model Names?
As with many other brands, Sennheiser also uses different model names to distinguish between lineups. That way, you can easily see what specific headphones are meant for. To name a few:
HD: This indicates audiophile and professional headphones. They come in both open and closed-back designs. They usually have a very accurate frequency response that is close to neutral.
Momentum: These are more consumer-oriented headphones with a sound signature to please the masses. They're usually closed-back and are tuned to output punchy, deep bass while also sounding Hi-Fi.
PXC: A perfect pick for regular commuters and travelers. These are usually over-ear headphones with either noise isolating properties or active noise cancellation.
CX: Consumer-based in-ear earbuds, suitable for everything from music listening, traveling, sports, and noise isolation.
IE: High-end in-ear monitors with audiophile-grade sound quality. So far, they're all wired.
Are Sennheiser Headphones Durable?
In most cases, yes. Even though they're usually made of plastic, Sennheiser's headphones appear quite sturdy, especially full-sized ones.
The best thing about their headphones is that you can often replace parts that deteriorate. That way, if something breaks or wears down, you can easily fix it.
Comments