Most comfortable headphones for whole-day listening.
What are the most comfortable headphones? Check the list of the most comfortable over-ear and on-ear headphones here.
Whether you want closed-back or open-back design we have you covered. There's audiophile models with balanced sound signatures or more bass heavy models for fun and dynamic sound.
Note: Also check the most comfortable in-ear headphones here.
Comparison Table: 10 Most Comfortable Headphones
Model

Sony MDR-1A

Bose QuietComfort 35 Wireless
HIFIMAN HE-400I
Sennheiser HD 599
V-MODA XS
Audio-Technica ATH-M50x
Audio Technica ATH-AD900X
Grado SR80e
Sennheiser PX 100-II

Koss KTXPRO1
Picture
Rating
4.3
4.5
4.3
4.4
4.1
4.6
4.3
4.4
4.4
4.3
Price
$$$$$ ($200-$300)
$$$$$$ ($300-$500)
$$$$$ ($200-$300)
$$$$ ($120-$200)
$$$$ ($120-$200)
$$$$ ($120-$200)
$$$$ ($120-$200)
$$$ ($80-$120)
$$ ($30-$80)
$ (<$30)
Design
Over-ear
Over-ear
Over-ear
Over-ear
On-ear
Over-ear
Over-ear
On-ear
On-ear
On-ear
Closed-back/
Open-back


i

Closed-back has better noise isolation. Open-back has better soundstage but worse noise isolation

Closed-back
Closed-back
Open-back
(Open-air)
Open-back
Closed-back
Closed-back
Open-back
Open-back
Open-back
Open-back
Weight
7.94 Oz
(225g)
10.9 Oz
(309g)
13.05 Oz
(370g)
26.08 Oz
(739g)
6.87 Oz
(195g)
10 Oz
(283.5g)
21.12 Oz
(598.7g)
8.16 Oz
(231.3g)

7.2 Oz
(204g)
4 Oz
(113.4g)
Replaceable pads
Quick Reviews – Most Comfortable Headphones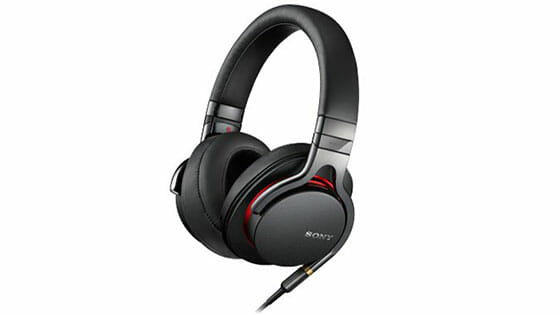 Sony MDR-1A are overall the most comfortable headphones for most people.
Now of course we all have slightly different head shapes and sizes but pretty much anybody who tried and test MDR-1A has said these are one of the most comfortable headphones they've ever tried.
Sony makes a lot of headphones and they probably have more data and experience with designing headphones than any other brand. It just makes sense they made one of their premium over-ear headphones super comfy.
Whatever your head size or ear shape, these will be more comfortable than most.
The reviews and feedback from the customers also prove this point.
Apart from great comfort Sony MDR-1A also offer great sound reproduction. You get a detailed treble and mids and quite strong bass as well. These are not bass heavy but neither neutral.
They are colored just enough to be fun and engaging. Great for all genres of music.
The built quality is great too. They're quite light but still have that solid premium feel.
Noise isolation is good too due to closed-back design. You get a good fit.
You also get a carrying pouch and an in-line remote control and microphone which is a bonus in this category.
Overall, Sony MDR-1A are super comfortable over-ear headphones that fit like a glove. Top pick in this category.
---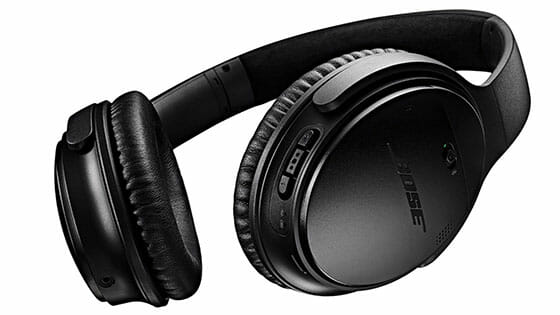 You've probably already heard about Bose and their superb noise cancelling headphones. Well QuietComfort 35 is their best ANC model to date and while it excels at noise cancelling, it's no worse at comfort.
These over-ear closed-back headphones were designed for long 10 hours+ plane flights so you can be sure comfort played a big role in developing them.
If you want wireless Bluetooth headphones that are super comfortable and also have noise cancelling, Bose QuietComfort 35 are a no brainer.
---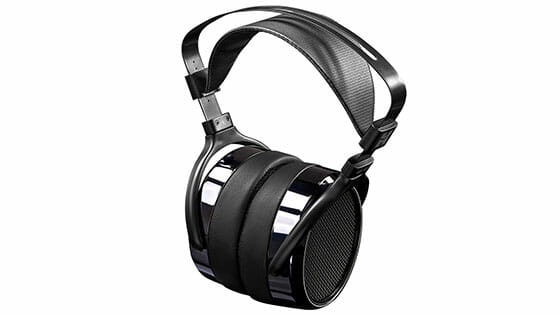 HIFIMAN HE400i are oversized open-back planar-magnetic headphones for all the "big heads" out there.
So say these are big would be an understatement. They are massive. But big size has its benefits.
HIFIMAN HE400i are as comfortable as any big over-ear headphones can be. You can wear them for hours without discomfort. But you'll only be able to wear them comfortably when not moving.
Since they're so big and quite heavy you won't be able to "move around" or even less, do any sports activity with them. These are meant to be enjoyed at home relaxing on a nice sofa.
The sound quality is superb as well. A balanced sound signature with rich treble and bass, lots of details and neutral tones. These aren't basshead headphones though.
Built quality is good with quality materials and no weak points.
There's one more thing to mention. These are open-back headphones and have basically no noise isolation. People around you will hear what you're listening to and you will hear your environment. Keep that in mind when deciding.
In the end, HIFIMAN HE400i are one of the most comfortable planar-magnetic headphones on the market, they sound good and deliver great home-listening experience.
---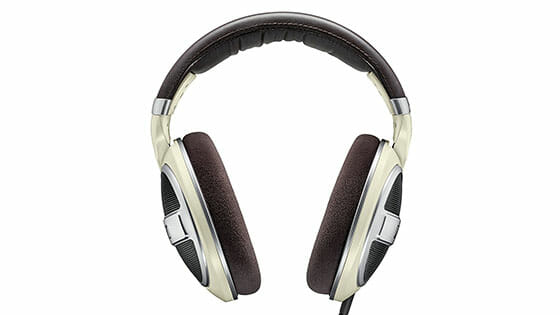 Sennheiser updated their famous HD598 with the HD599 model. It's hard to miss since they are almost the same.
And if you want to have one of the most popular Sennheiser series, HD599 are the right choice because comfort has even improved.
The older model had air padded headband cushion which wasn't the best. But with this new model they improved the headband cushion to provide superb comfort.
The over-ear velour ear pads are super comfortable and replaceable as well. Built quality is solid as well, as you'd expect from Sennheiser. Due to their open-back design noise isolation isn't very good, they leak sound so these are meant to be used at home in peace.
The sound quality is great. Balanced sound signature with even slightly improved detail reproduction compared to HD598, though if you're not an audiophile you might not notice a difference. All of the ranges come out beautifully and will make any audiophile happy.
For one of the best home listening over-ear headphones, Sennheiser HD 599 are a great pick.
---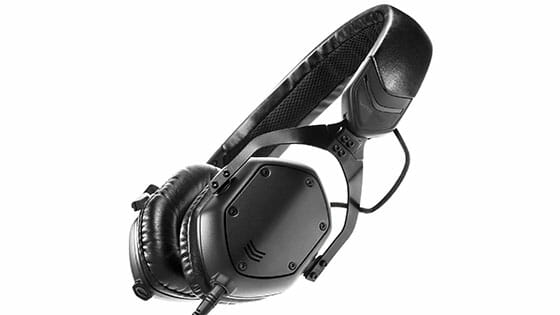 V-MODA's smaller XS model is a superb on-ear pair of headphones. Their bigger M-100 brothers are well known for their bass rich and fund sound and these are no different.
If you want comfortable on-ear headphones that also have strong and rich bass that produces fun sound signature these are the best choice.
While on-ear headphones generally aren't as comfy as over-ear or in-ear these fare well. The ear cushions are very soft and you can wear them for hours without discomfort. Though don't expect to wear them comfortably for the whole day, most people will get discomfort from any on-ear headphones in that time.
The built-quality is very good with sturdy plastics and metal structure. The cables are detachable and you can fold the headphones to take them with you. Noise isolation is good too as these are closed-back and provide a good fit.
V-MODA XS also look quite stylish in our opinion. They have a distinct look that will get you noticed.
To summarize, if you want comfortable on-ear headphones with noise isolation and fun, bass rich sound, V-MODA XS are you top pick.
---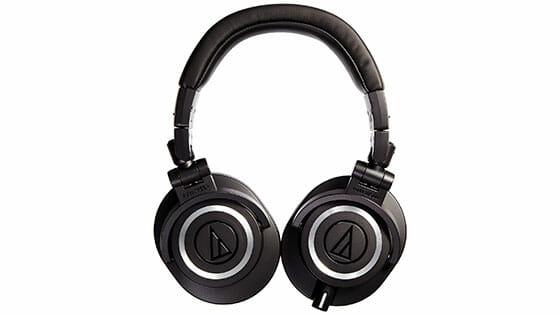 You probably already heard about Audio-Technica (a Japanese company) and ATH-M50x is one of their most popular models. Not without a reason, these are super comfortable bass-rich headphones.
If you like good bass and a fun, dynamic sound, then you'll love these. For an audiophile entry level price you're getting very comfortable over-ear headphones with great sound. These aren't exactly hardcore basshead but slightly bass heavy and far from neutral. Fun and engaging would be a good evaluation.
Cables are detachable, the built-quality is great and they are a proven design by thousands of customers. Noise isolation is also good as they have a closed-back design.
If you like bass and also want good comfort in over-ear, closed back headphone then Audio-Technica ATH-M50x are for you.
---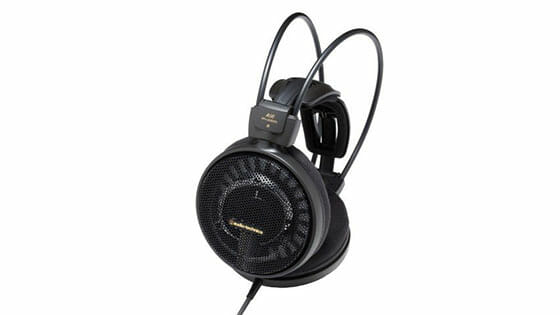 ATH-AD900X are another headphones from Audio-Technica but these are open-back. Meaning they have a more neutral, balanced sound signature and bad noise isolation but better soundstage.
For home listening these are superb. The headphones are very comfortable since they were made for long listening sessions. Big and soft earpads give a plush feeling to your ears and the headband is barely noticeable.
Apart from their amazing comfort, sound quality is their other main selling point.
The open-back or in this case open-air design produces great soundstage which gives an open feeling to the sound. The ranges are neutral and natural sounding to satisfy even the more demanding audiophile.
With great comfort and sound, durability doesn't disappoint either. Quality materials and proven design make for a great pair of headphones.
Just keep in mind that open-back means almost non-existent noise isolation and you'll love these.
If you want audiophile over-ear, open-back headphones with great comfort then Audio-Technica ATH-AD900X is one of the best picks right now.
---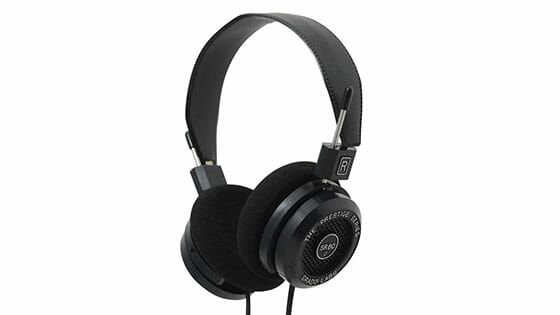 A well-known American headphone brand and one of their most popular models, Grado SR80e are very comfortable on-ear headphones.
There's a lot to like about these. Their soft cushions and relatively light design makes these one of the most comfortable on-ear headphones. They fit even bigger heads and can easily be adjusted. But that's not all.
What's really great is the sound quality. Open-back design gives these an airy, open sound that will make you smile. The noise isolation isn't as good though but that's the case with all open-back headphones.
Grado SR80e offer audiophile sound quality and comfortable design for an affordable price. The sound signature is balanced so neither too much bass nor too bass-light/analytical. It reproduces the sounds naturally.
Durability is good, sturdy plastics and metal with slightly retro, but cool design. You can also see people wearing these on the street easily since they're so unique.
If you're looking for comfortable on-ear, open-back audiophile headphones, Grado SR80e are you best pick.
---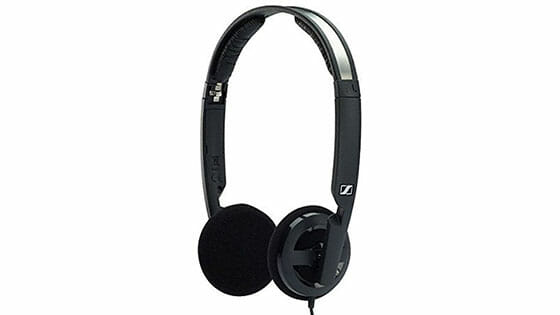 When it comes to on-ear headphones Sennheiser PX 100-II are the most comfortable of them all (in our opinion).
Their super lightweight design and small earcups barely offer any clamping pressure. Once you put them on you'll soon forget you're wearing them. Now they might not be the lookers since they're mostly just plastic but that helps with comfort.
Light-weight and small is the way to go if you want comfort and these are exactly that.
Sound quality isn't bad either. In fact, it's very good and can easily compare to headphones many times the price. Its balanced sound signature produces nice bass and treble without sibilance or major lack of detail. Open-back design offers good soundstage and accurate sound reproduction. Sennheiser PX 100-II sound great especially for the price.
Durability is about average as these are made out of plastics with a thin metal headband core. Keep good care of them and they should survive long enough. The headphones also fold to make them more portable and easier to put into a carrying pouch you get in the package.
Overall, for great comfort and sound in on-ear, open-back headphones, look no further than Sennheiser PX 100-II.
---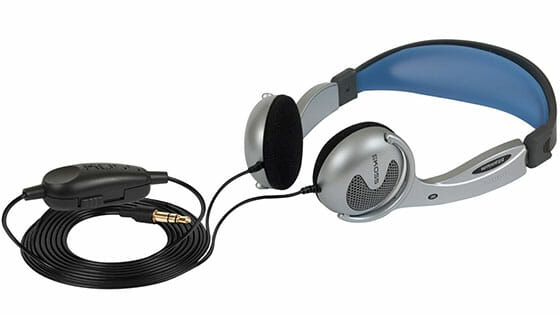 Here are another "can't beat value for money" headphones from Koss. A bit funny looking (normal for Koss) but with amazing value for the price.
Since Koss KTXPRO1 on-ear headphones cost less than $20 they fit in the budget category. Their comfort comes from being super light and small. Like Koss PortaPro these are so small and light you won't feel them on your head.
Sure they are "plasticy" and don't offer any special features but the sound for the price is great.
Natural reproduction with audiophile-like quality that will leave you amazed. Seriously, it's hard to believe you're getting such good sound from budget headphones like these. Now, these might not be as good as more expensive models in this list but very close and that's no exaggeration.
Keep them in your drawer as a backup pair or use them for activities that aren't best suited for headphones, like ward work.
All in all, Koss KTXPRO1 are best budget comfortable headphones bar none.
---
How Can I Know What Comfortable Headphones Are?
Because we're different and that goes for head size and shape as well there's no other way to know unless you try them. Now you probably already know if you have a big head and have difficulties finding comfortable headphones you'll probably be looking for bigger frames.
Theoretically you could visit your local tech store and try a lot of different headphones on, but that's not realistic since we all have busy lives. You will just have to make a decision and the best is an educated decision.
This is why we made a list of the most comfortable headphones according to our own research where we used not only ours but other people's experiences as well. These are the models most people claim to be very comfortable for them so they're more likely to be more comfortable for everyone else as well. It's not a specific rule but more of a general guidance.
Which Type of Headphones is The Most Comfortable?
Generally, the design plays a big role and in our opinion this is the most comfortable design:
Over-ear: These are big and sometimes heavy but they make up to it with lots of cushioning and big frames that fit even the biggest and unusual head sizes. You can wear them for hours on end without any discomfort. Many high-end over-ear headphones offer the option of changing the earpads which can even improve the comfort. These are the standard and most comfortable overall headphone design.
In-ear: Or earbuds as they're also known are the smallest headphones and that's their advantage. Due to small size and weight they're easy to put in ears and forget about. In-ear model's comfort can be adjusted with changing the ear tips. Since there are many sizes and shapes of eartips as well as different materials (foam) you can really adjust the fit. For most people foam eartips offer the best comfort as well as tight fit.
Check the most comfortable in-ear headphones/earbuds here.
On-ear: These are the smaller brothers of over-ear headphones. The earcups are smaller to fit on the ears instead of over the ears, hence the name. While most on-ear headphones can be very comfortable for hours if they have quality cushioning they do get slightly uncomfortable after many hours. For all-day-wearing over-ear or in-ear might be a more comfortable choice. This is not a fact for all on-ear headphones but more of a general rule. Keep that in mind when buying headphones.
Comments