Best Guides
7 Best Noise Cancelling Headphones under $100
The best noise cancelling headphones under $100 you can get today.
Comparison: Best Sub-100$ ANC Headphones
You can stop your search for the best noise canceling headphones under 100 dollars now. We've scoured all the available resources to come up with this list.
You may have been perusing the internet, getting sucked into the vortex of YouTube and forgetting what you were looking for. Your search is over.
We also don't like to spend ridiculous amounts of money on headphones, so we made this guide. Here's the best quality your money can buy – and it's not always about the fancy brand names.
Related:
Top noise-cancelling earbuds – in-ear headphones
Best noise cancelling headphones (more expensive)
Leading noise isolating headphones
Best Noise Cancelling Headphones under $100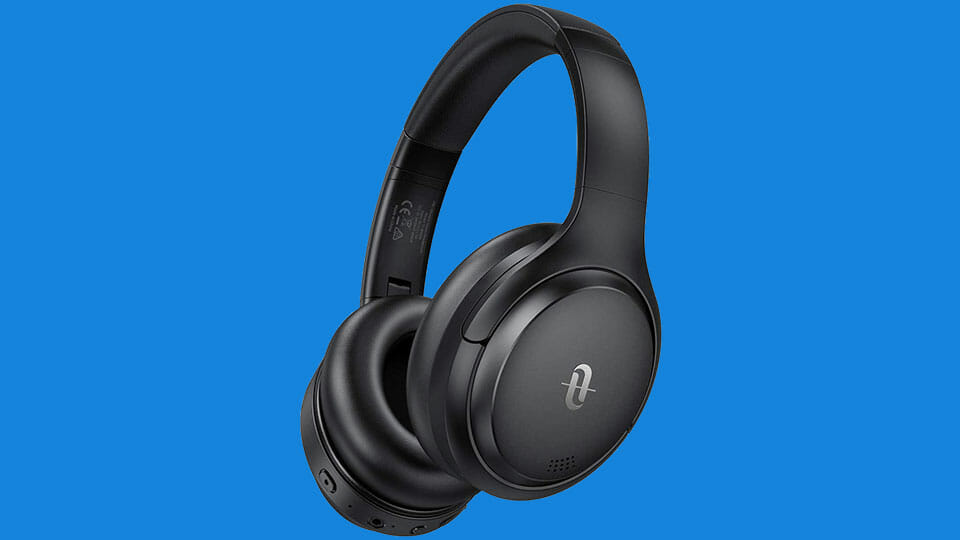 Active noise cancelling was once a domain of the much more expensive headphones. Fortunately, thanks to brands like TaoTronics, you can get a good ANC performance out of $60 worth of cans.
Battery life: Up to 35 hours
Type: Closed-back
Connection: Bluetooth 5.0 and 3.5mm
See more wireless headphones under $100.
Why Buy These?
From the looks, these are very simple, with a matte black finish and all-plastic construction. The over-ear headphones are well-padded for excellent comfort, with the added ability to swivel the cups and even fold them in for extra portability.
Of course, BH090 are coming with active noise cancellation. This feature works quite well, particularly when you want to block repetitive humming noises.
The battery is also a strong point of these headphones. You're looking at 35 hours of playback, which means you can squeeze at least a couple of days from these. Moreover, you can make phone calls and use them with an audio cable when needed.
The Bad
They're a bit small for big-headed people.
The Sound
Their sound signature is very inoffensive with punchy, warm bass that has a good extension. The midrange and the treble are reasonably clean, with an overall smooth presentation to avoid sibilance.
At this price, there is a lot of competition. TaoTronics TT-BH090 are definitely among the best active noise-canceling headphones. You're getting well-built headphones that are comfortable to wear and musically enjoyable.
---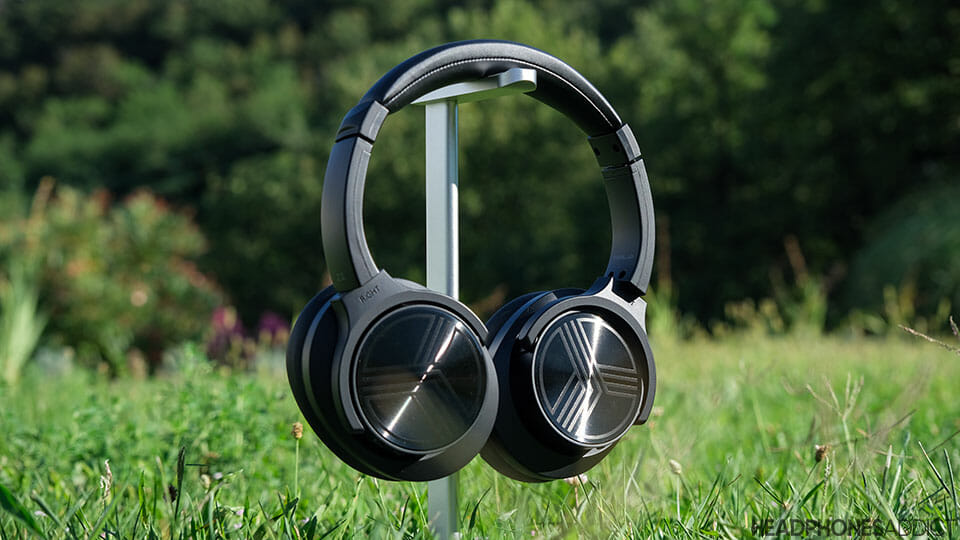 You're getting more than you might expect from a budget pair of headphones like Treblab Z2.
Check our full Treblab Z2 review.
Battery life: Up to 35 hours (around 20h with ANC)
Type: Closed-back
Connection: Bluetooth 5.0 & wired 3.5mm
Why Buy These?
These are made well with plastic construction that feels premium to the touch. The headband is finely stitched and generously padded. The same thing applies to the earpads, which might appear shallow, but they provide enough snugness for longer listening sessions.
Fit is also above-average, especially for a full-sized headphone. You can shake your head around without fearing too much about them falling off. They're also IPX4 water-resistant if you want to use them during workouts. Build quality is comparable to more expensive headphones.
Active noise reduction makes sure you don't have to live with ambient noise around you. It does a decent job eliminating air conditioning and other constant noises.
If you run out of the 20-hour battery life, use the audio cable until charging.
The Bad
Active noise cancelation changes audio quality.
The Sound
Without ANC, the audio is very bass-heavy, suitable for hip hop, EDM, etc. While it can be enjoyable to some, the bass bleeds too much, covering all the fine details. On the other hand, when ANC is on, the sound quality gets cleaner and tighter, but the bass is almost gone.
Treblab Z2 are quite an interesting pair of headphones. Both bassheads and purists can enjoy them at the same time.
---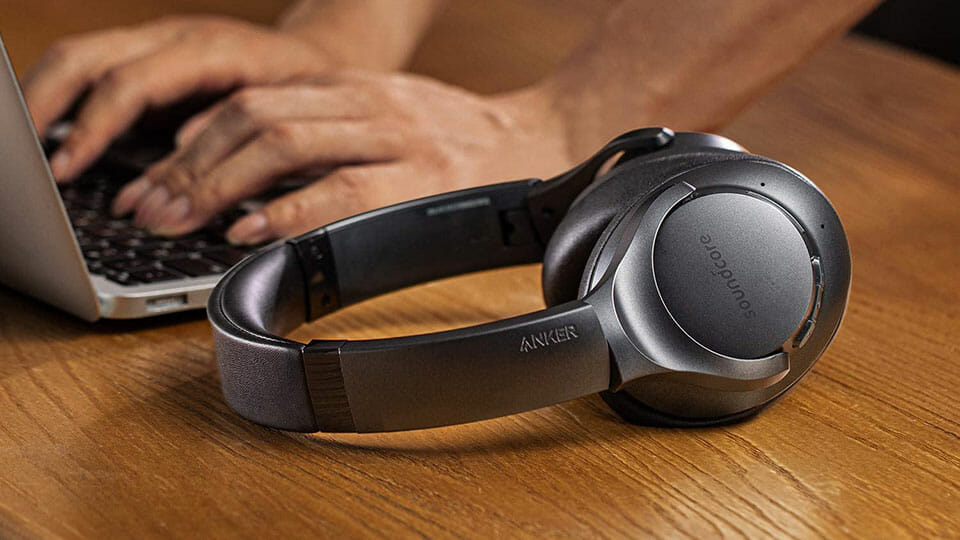 Anker is known for making great value products. Soundcore Life Q20 is another fine example of that.
Battery life: Up to 60 hours (around 40h with ANC)
Type: Closed-back
Connection: Bluetooth 5.0 & wired 3.5mm
Why Buy These?
They're made from durable plastic, with hinges that can fold inwards which makes the Anker Soundcore Life Q20 more portable. For increased comfort, you get big ear cups with memory-foam earpads.
There are 4 microphones located on the headphones. The latter is making sure that the noise cancelation works as it should. You can hear a noticeable difference when the feature is on or off in terms of ambient noise. Those microphones are also helping to boost the call quality.
The battery is nothing short of brilliant. You can wear these for 60 hours on a single charge. If you enable the ANC, you can expect around 40-hour battery life, which is still a lot.
The Bad
They're slightly bigger and not suitable for users with smaller heads.
The Sound
If you like bass, Anker is a great choice. It's punchy and can dig very low, making the sound very warm. However, treble is a bit smooth, which results in a slightly darker sound signature.
If you like laid-back sound with tons of bass, Anker Soundcore Life Q20 are among the best headphones for under $100.
---
4. Aukey EP-N5 – best true wireless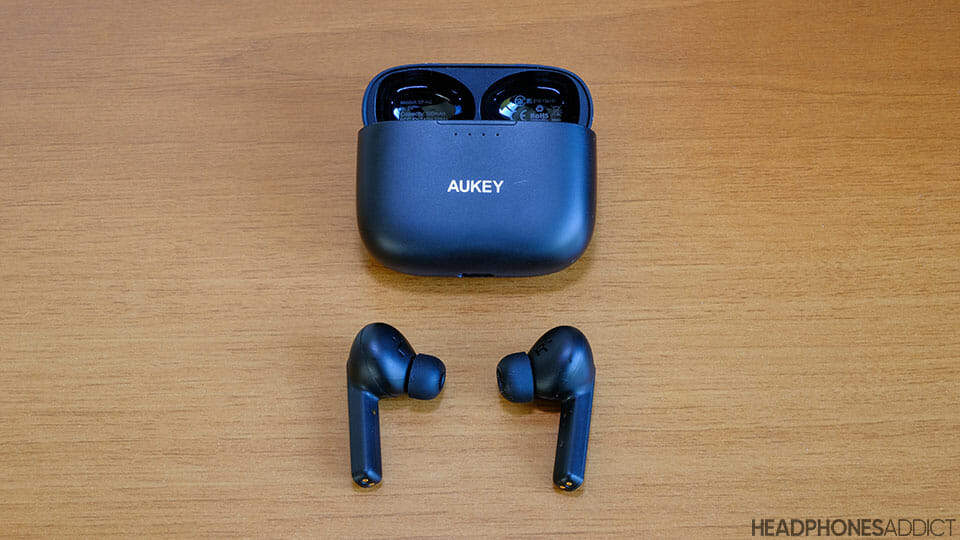 Little wireless earbuds with lots of bass.
Check our full Aukey EP-N5 review.
Battery life: Up to 7.5 hours (around 5h with ANC)
Type: Closed-back
Connection: Bluetooth 5.0
Why Buy These?
These earbuds are not hiding the fact that they're inspired by AirPods Pro, both from the buds and the charging case. However, they come in all-black color, with durable construction, protected by IPX5 rating of water-resistance.
That is why you can also wear them when you go out for a jog. They're very comfortable to wear. That is mostly due to a somewhat loose fit. But at the same time, they're not falling out of your ears that quickly.
The slight lack of fit (and therefore seal) is replaced by active noise-cancelling, which works reasonably well. It's not perfect, especially with people's chatter, but it does help a bit with a constant hum. Thankfully, the sound quality doesn't change when you enable the feature.
The Bad
ANC amplifies the wind noise.
The Sound
Very balanced, except in the bass. There the elevation is significant. Despite the noticeable boost in the low-end, it stays controlled and fast enough even for more fast-paced music like metal or drum 'n' bass.
Aukey EP-N5 are very good for the price tag, with a solid durability and good sound quality. They also support multipoint and boast a battery life of 5 hours with ANC on.
---
5. Mpow X3 – true wireless alternative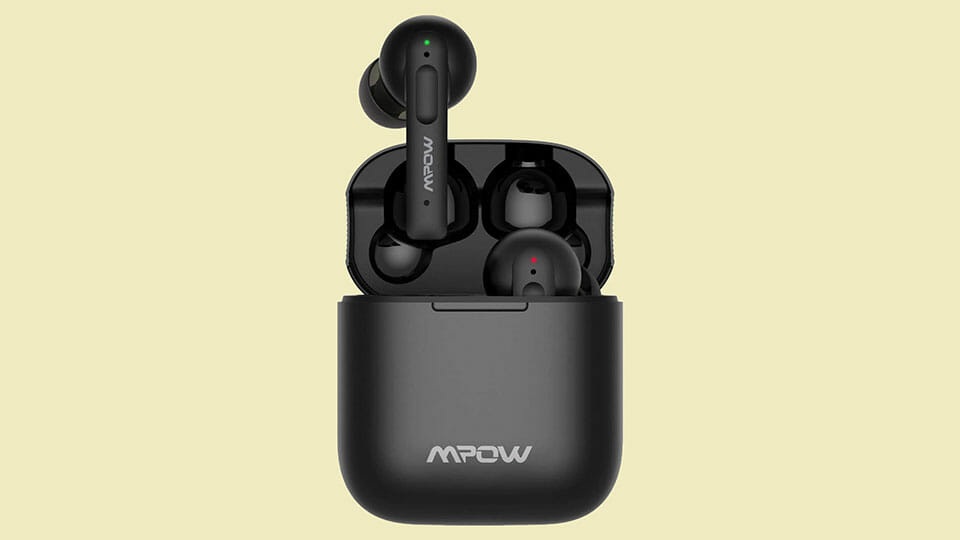 Yet another company that likes to make products with a superb value in mind. X3's are their take on budget noise-cancelling earbuds.
Battery life: Up to 7 hours (USB-C)
Type: Closed-back
Connection: Bluetooth
Why Buy These?
While the charging case of the Mpow X3 is a bit on the chunky side, you can expect good battery life out of these. 7 hours of playback is stored inside the buds, while the case keeps another 23 hours.
Of course, the noise-cancellation works as expected. While it's not class-leading, it can dampen home appliances or bus engines if you tend to use them to commute.
For navigation without using your phone, there are touch-sensitive points on the stems. To ensure compatibility with both Android and iOS, X3 support both SBC and AAC Bluetooth codecs.
The Bad
The charging case feels cheap.
The Sound
There are geared towards the general public. That is why these earbuds have a fun sound profile with punchy bass and sparkly highs. There is a good amount of detail at all frequencies.
For a considerably lower price than AirPods Pro, you're getting quite a lot. Sure, the ANC isn't as good, but the sound quality is far more enjoyable on Mpow X3's.
---
A super comfortable pair of active noise canceling headphones but with average performance.
Battery life: Up to 30 hours (around 15 with ANC)
Type: Closed-back
Connection: Wireless Bluetooth & wired 3.5mm
Why Should You Buy These?
iTeknic IK-BH002 noise canceling headphones are among the top choice for a budget shopper.
Their comfort is superb, and it comes with average, but decent performance considering the price tag.
While background noise cancellation and sound quality aren't going to win any awards, they're fine for a casual user.
If you need a second pair of noise-canceling headphones for commuting and don't want to spend a lot of money, these are a good choice.
They come with dependable 30-hour battery life, solid build quality, decent ANC, and premium-like design with big ear cups.
The Bad
Cheap headphones come with their own sacrifices. The audio quality is average and won't satisfy a more demanding user. Plus, ANC can't compare to better models.
The Sound
Without ANC, it's bass-heavy, but when you turn it on, it takes away from the power of lows. It's a fault with a lot of cheap noise cancelling headphones.
Nonetheless, for the price you pay, you won't find much better. These are perfectly fine as secondary cans for casual listening and watching video.
For one of the most comfortable models among the best noise cancelling headphones under $100, check out the iTeknic IK-BH002.
---
Great-looking wireless headphones that take you back in the previous century.
Battery life: Up to 24 hours (around 15 with ANC)
Type: Closed-back
Connection: Wireless Bluetooth 4.2 & wired 3.5mm
Why Buy These?
Panasonic continues their retro design language with the RP-HTX90N. Headphones have big earcups with thick padding, which ensures excellent comfort. Fit is also quite okay but don't expect to exercise in these.
These are coming with support for ANC, which, when enabled, does a respectable job. While it can't reach the likes of Sony WH-1000XM4, they're still impressive at cancelling out humming or thumping noises.
Battery life on these is also quite good, with 24 hours of playtime on a single charge. You're getting around 15 hours with ANC turned on. Thankfully, a fast-charging option gives another 3 hours of battery life in a 15-minute charge.
The Bad
No carrying case included.
The Sound
These can be somewhat intimate sounding and bright, but with good detail retrieval. While the bass is a bit shy at first, you can bring it up with a simple click of the Bass Enhancer button. Upon doing so, the low-end wakes up and starts to rattle your skull.
If you like retro-looking things that sound good, these over ears are a perfect pick at this price point.
---
What Does a Noise Cancelling Headset Do?
An ANC headset has a tiny microphone in the actual headset that measures ambient sound (airplane engine noise, aircon noise etc.). Then the electronics inside produce a reverse sound, send it to the drivers which cancels out the background noise.
Can You Sleep with Active Noise Cancelling Headphones?
In short, yes. If you also have a snoring significant other, you can also use the headphones to make snoring less annoying (but aren't comfy). We suggest that you combine ANC with playing white noise (ocean sounds, nature sounds, etc.). This will definitely help you get some sleep.
Can Noise Cancelling Headphones Damage Your Hearing?
No, they can actually protect your hearing from plane noise that can eventually damage your hearing. However, if you're blasting super loud music through your headphones, then the answer is yes. Read more about safety here.

Comments