Sports
12 Best Headphones for Running in 2020
Here are the best running headphones that stay in the ears and survive bad weather.
Comparison: The Best Running Headphones
Rating
Price
(approx.)
Sweat
Resistant
Type

i

(Xh)=battery life if wireless

Controls
& Mic

i

Do they have remote controls and microphone?

Jabra Elite Active 75t
best overall
3.8
under $200
IP57 (IPX7)
waterproof
Bluetooth 5.0
(7h+)
built-in
More info
Beats PowerBeats Pro
best bass
4.1
$250
IPX4
sweatproof
Bluetooth
(9h+)
built-in
More info
Aukey Key Series T10
affordable true wireless
4.2
$110

IPX5
Bluetooth
(6h+)

built-in
More info
66 Audio BTS Pro
best on-ear
3.9
$85
waterproof
Bluetooth
(40h)
built-in
More info
AfterShokz Aeropex
best bone conduction
4.3
$160
IPX7
(IP67)
Bluetooth
(8h)

built-in
More info
Plantronics
BackBeat FIT 350
great value
3.7
$80
IPX5
Bluetooth
(6h)
in-line
More info
Jlab Audio Jbuds Air
best under $50
4.0
$50
IPX5
Bluetooth
(5.5h+15h in case)

built-in
More info
Jaybird X4
best EQ
2.7
$100
IPX7
Bluetooth
(8h)

in-line
More info
Bose SoundSport Wireless
3.7
$130
waterproof
Bluetooth
(6h)
in-line
More info
Bose SoundSport wired
best wired
4.0
$130
waterproof
wired
3.5mm
in-line
More info

MEE Audio X1
best budget wired
3.8
$15

IPX5
wired
(3.5mm)

in-line
More info
Plantronics
BackBeat FIT 500
on-ear sub
3.8
$100
waterproof
Bluetooth
(18h)
built-in
More info
Introducing, the latest Bluetooth and wired headphones best fit for runners.

After thorough research and choosing from over 50 headphone models here are the 12 best.

We looked at water-resistance which is crucial if you want your headphones to survive long, sweaty runs. But more important is the fit. Without a secure fit you can't run comfortably, so all headphones here have a stable fit and shouldn't fall off even during a sprint.

These are the most "running-friendly" headphones on the market whether you're running outside in the heavy rain or just jogging inside on a treadmill. Check them below.

Check related sports headphone guides:

Best workout headphones
The best swimming headphones
Best MP3 players for swimming
The Best Wireless Bluetooth Earbuds for Running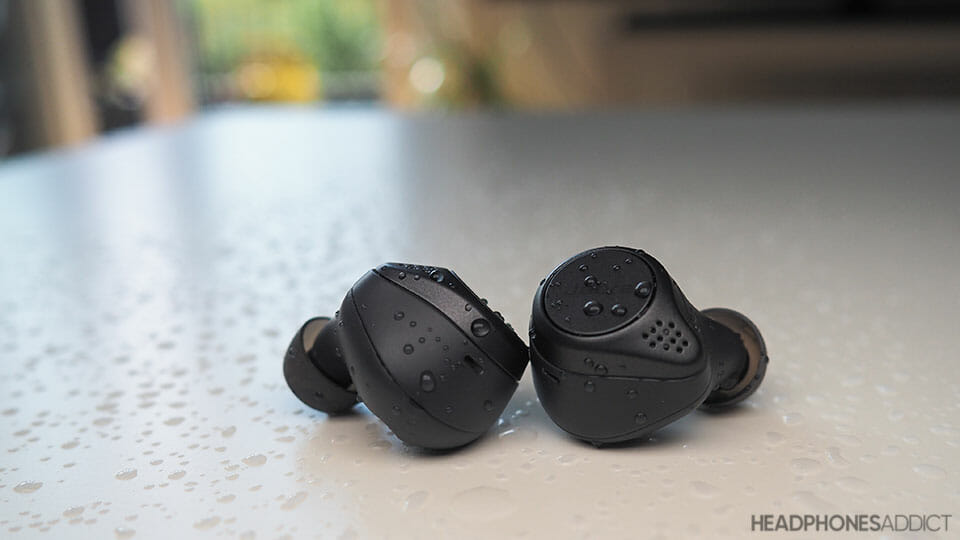 Jabra Elite Active 75t are the best headphones for running.
The overall performance is among the best in the category, with excellent fit and HearThrough awareness mode. These are perfect for runners.

See the Elite Active 75t review.

Type: In-ear, true wireless
Back design: Closed-back
Water-resistance: Waterproof (IP57)
Connection: Wireless, Bluetooth 5.0

Should You Buy These?

If you're looking for the best of the best running headphones, the Jabra Elite Active 75t have everything you need.

The Good

Comfy, stable fit doesn't need a lot of readjustment, it's every runner's dream. The Jabras deliver with an ergonomic design that's better than the alternatives (for most people).

To keep you safe, you can enable the HearThrough mode that picks up ambient sounds around you, so you know when to step away from an incoming car.

In case rain catches you, the buds have full water and dust protection with an IP57 rating.

And, if you like to chat with your friends you can accept calls with built-in microphone and controls.

7-hour battery life is more than enough, even for a marathon. And when you run out of juice, fill them up for 15 minutes and get 1 hour of music. Perfect for a quick run.

The Bad

A bit more expensive. The HearThrough mode picks up wind noise but isn't a deal-breaker.

The Sound

You get bass emphasized sound signature that works great for modern music and setting a rhythm. If you prefer less bass, you can EQ the headphones with the Sound+ app. Check the review for more info.

The Verdict

Jabra Elite Active 75t are top of the line running headphones with multiple options for outdoor and indoor runners. For the most versatile option, check these out.

Check the full Jabra Elite Active 75t review.
---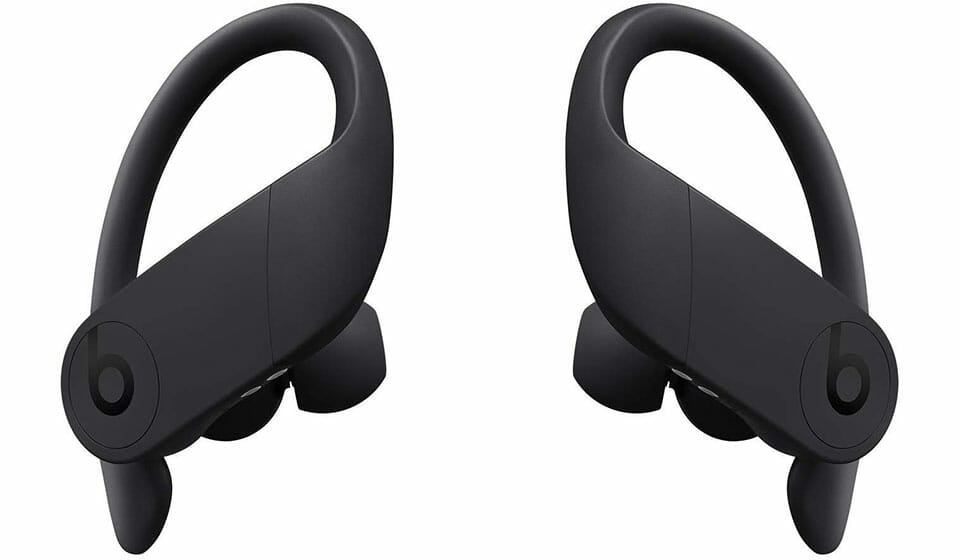 PowerBeats Pro are one of the lightest true wireless earbuds that stick to ears like glue.
Type: In-ear – true wireless
Back design: Closed-back
Water-resistance: Sweatproof (IPX4)
Connection: Wireless, Bluetooth

Should You Buy These?

If you like powerful bass in your music and enjoy using the latest technology, then these are perfect for your runs.

The Good

PowerBeats Pro feature some of the latest technology. The earbuds automatically pause the music when you take them off due to built-in sensors.

You can make phone calls, control volume, song selection, and give voice commands, all with on-board physical buttons.

To make sure sweat doesn't break them, these are protected with IPX4 water protection. And they come with a long 11h battery life per charge, plus 24h more in the case. That's standard-setting for true wireless headphones.

And, with ear hooks they stay in place no matter what. You can easily sprint and you won't even have to readjust them.

The Bad

Can be uncomfortable for people with smaller ears. High price.

The Sound

As is usual for Beats the sound signature is bass oriented. The lows are clearly boosted, together with treble that gives them a nice V-shaped sound.

You'll feel more energy from your music when listening to these.

Overall, Beats PowerBeats Pro are a great choice for every runner, whether you're a sprinter or long-distance runner.

Check the full PowerBeats Pro review.
---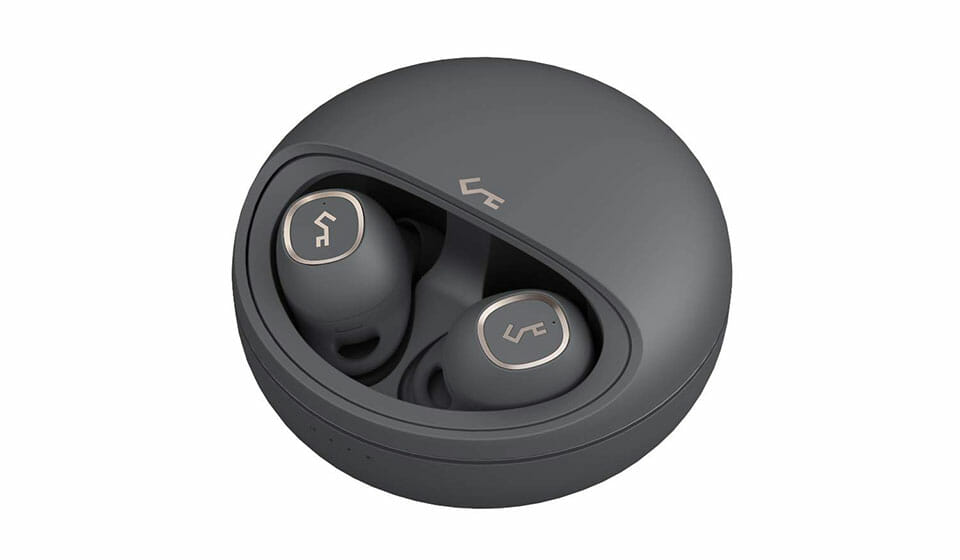 The best mid-range true wireless earbuds for runners.
Aukey T10 are running earbuds with the latest technology but a more reasonable price.

Type: In-ear – true wireless
Back design: Closed-back
Water-resistance: Waterproof (IPX5)
Connection: Wireless, Bluetooth 5.0
Battery: Around 6h per charge (24h in case)

Should You Buy These?

If you're looking for affordable true wireless earbuds designed for running, then Aukey T10 are the way to go.

The Good

The fit is great, stable and comfortable for hours. You can easily run marathons or your daily runs.

To keep the earphones powered you get over 6 hours of battery life per charge, and up to 24 hours with the charging case.

USB-C charging is fast and uses the latest cable standard.

To change music, volume, or make phone calls you can use built-in touch controls that are similar to higher-end models.

Plus, you don't have to worry about sweat or rain catching you on your jog, because the earbuds are IPX5 water protected.

The Bad

Touch controls are a bit clumsy and need some learning and getting used to.

The Sound

When it comes to audio quality, the Key Series T10s offer a balanced sound that works for many music genres.

The highs are precise and clear without harshness, with deep bass though it isn't too powerful. Bassheads will want more lows.

The Verdict

In case you're looking for true wireless earbuds but don't want to pay their usually expensive price, check the Aukey T10. You'll get the latest technology with great performance for runners.

Get more info in the full Aukey T10 review.
---
4. best equalization: Jaybird X4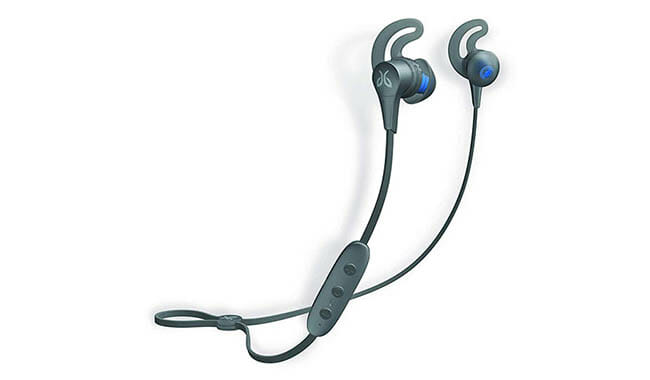 Jaybird X4 are the best running headphones with customizable sound.
It's a brand new model, an update from the X3 version. These IEMs (in-ear monitors) have it all: secure fit, fantastic sound, and verified water resistance.

Type: In-ear
Back design: Closed-back
Water-resistance: Waterproof (IPX7)
Connection: Wireless, Bluetooth

Price:

Should You Buy These?

If you want running earbuds that have a secure fit for all ears, fantastic audio quality, and dependable water-resistance, get the Jaybird X4.

The Good

The earbuds are super comfy and have a fantastic fit. You get memory foam tips that are thermo-reactive and conform to the exact shape of your ear. That provides enhanced durability, noise isolation, rich sound, and secure fit.

They are also water and sweat resistant with IPX7. That's why you can go running in any weather conditions, and you don't have to worry about sweat.

Battery lasts for about 8 hours which is okay for the price. What's unique is a custom app where you can change the music preset to your liking, more on this below.

The Bad

Their charging cable is proprietary. You cannot use an ordinary micro-USB cable. So losing this cable means you have to buy another one.

The Sound

The audio quality is where X4s really shine. The greatest thing about these is that you can preset your own sound preferences in an app. It's simple and straightforward. You can boost bass and treble or focus on mids and vocals. Whatever taste you have, they will deliver. Best sounding workout headphones, bar none.

Also, if you're a basshead, these are for you. Because you can set them to emphasize bass and get powerful sound with a touch of a finger (in the app).

The Verdict

Jaybird X4 are on the top of our list for many reasons. Their secure fit, water-resistance, noise isolation, and fantastic sound will make your run fun and carefree.
---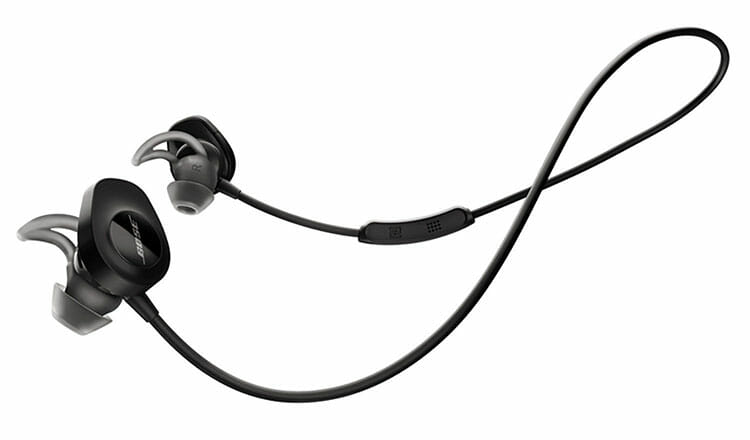 Bose SoundSport Wireless are one of the best Bluetooth headphones for running.
They offer a rich audio experience in a fantastically comfortable package that is perfect for runners.

These high-ranking workout earbuds provide hours of quality listening time that is true to the Bose name and quality.

Quick Review

Price:

PROS
Very comfortable and stay in place well
Signature Bose sound quality with good bass
3 sizes of soft StayHear + ear tips
CONS
Large earbud case sticks out from ear
Max volume is ok, but not the best
Button feedback on the controller is not great
What's in the Box?
Bose SoundSport Wireless Earbuds
StayHear + silicone eartips (three sizes)
USB charging cable
Carrying case with clip
Fit

StayHear + eartips from Bose offer some of the most comfortable options available, making these earbuds great for long runs.

The earbud casing is larger than some other brands, but the StayHear + eartips keep the earbuds in place and secure during your most active workouts.

Wearing a winter cap can be an issue, as the earbuds do stick out more than other earbud designs.

Comfort

Bose is known for excellent comfort, and this is what makes them one of the best headphones for running.

The Bose SoundSport wireless earbuds are very comfortable, even with their larger earbud size.

You can comfortably wear these for several hours of running, in the gym, commuting, or around the house.

The in-line controls are very light, and a clothing clip is included, so they don't pull too hard on one side.

Overall, these are definitely one of the most comfortable earbuds for running.

Durability (Sweat-Resistance)

These wireless earbuds offer a decent amount of moisture and sweat resistance, but they are not perfectly sweat-proof.

The in-line controls have good moisture resistance as well, but be careful not to press too hard on the power button, as this can cause cracking to occur.

A nice zippered carrying case with a spring clip is useful for keeping the Bose SoundSport wireless earbuds protected when not in use.

The plastic earbud housing is robust enough for most users, but they can break with too much sideways pressure on the two halves of the case.

Controls

The in-line controls are contoured for a good fit with the cable around your neck.

The power button is a bit smaller than the volume up/down buttons, and it can be a little harder to press.

There is not a lot of tactile response on the buttons so it can be challenging to feel if a button has been pressed or not, which could lead to the next issue.

A common complaint with the controls is that the plastic for the buttons is susceptible to cracking, primarily from pressing too hard.

Talkback quality for the built-in microphone on the Bose SoundSport wireless earbuds is solid, allowing for clear phone calls with minimal background noise.

6-hours of battery life is ok, but it isn't the best. A 15-minute charge will deliver 1-hour of music.

Bluetooth range and connectivity are good, and NFC pairing works well.

Sound

One of the biggest reasons to get these earbuds is excellent sound quality.

The sound signature is not necessarily audiophile quality or flat, but it doesn't overcompensate with too much emphasis on the bass.

Lows are warm yet powerful.

The mids are presented evenly and openly, without generating too much presence.

Highs are reasonably balanced, but higher volume levels can cause them to seem shrill or tinny in the upper end.

These earbuds provide a little bit of passive noise isolation, but they will not block out a lot of ambient noise.

If you're a fan of Bose quality, then the Bose SoundSport wireless earbuds are worth checking out. With a comfortable and secure fit, solid audio quality, and a lightweight design, you can easily enjoy long runs with plenty of great sound.
---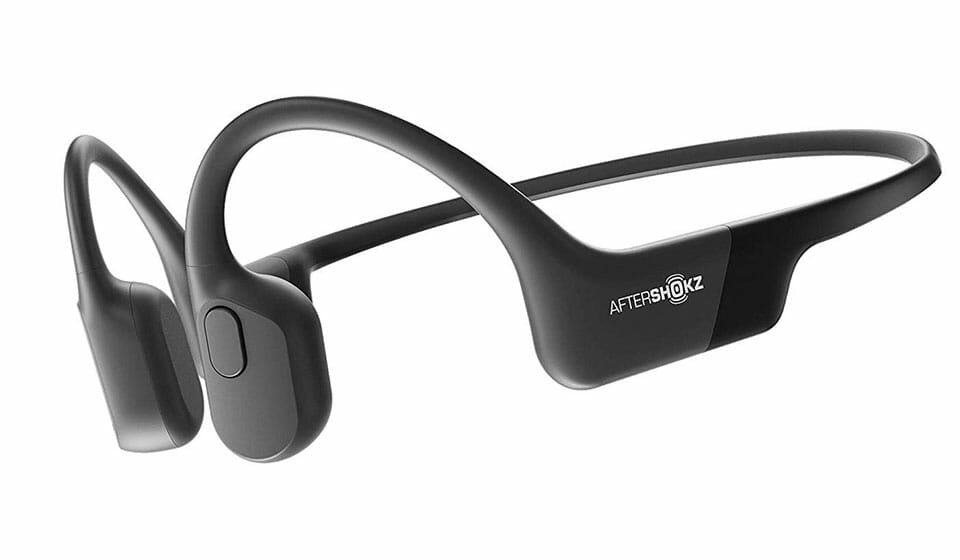 Aftershokz Aeropex are the best bone conduction headphones for running.
These have a great deal of stability for runners. And, they leave your ears open to detect possible accidents before they happen.

Type: Bone conduction
Back design: Open-air
Water-resistance: IP67
Connection: Wireless, Bluetooth
Why Buy These?

If you are an outdoor runner or a roadrunner, the AfterShokz Aeropex may be your new best friend.

Plenty of stability keeps these sturdy around the head while you run. They're also waterproof, so you don't need to worry about rain while running.

The bone conduction design means that your ears aren't covered while listening. You can hear your surroundings when running outdoors.

8 hours of battery life is plenty, even for long runs. The Bluetooth is 5.0 and is very reliable, so it shouldn't fail you even for a marathon (unless you're a really slow runner).

The Bad

Bone conduction headphones don't quite have the same sound quality offered by standard headphones. Also, some people don't enjoy the feel of the vibrations.

The Sound

With boosted bass, these are the best sounding bone conduction headphones on the market.

The frequency response is good, and they have plenty of power. Just don't expect them to rival the elite headphones as the lack of lows is still apparent.

For a sturdy design with plenty of features for runners, and a perfect awareness consider the AfterShokz Aeropex.

The full AferShokz Aeropex review.
---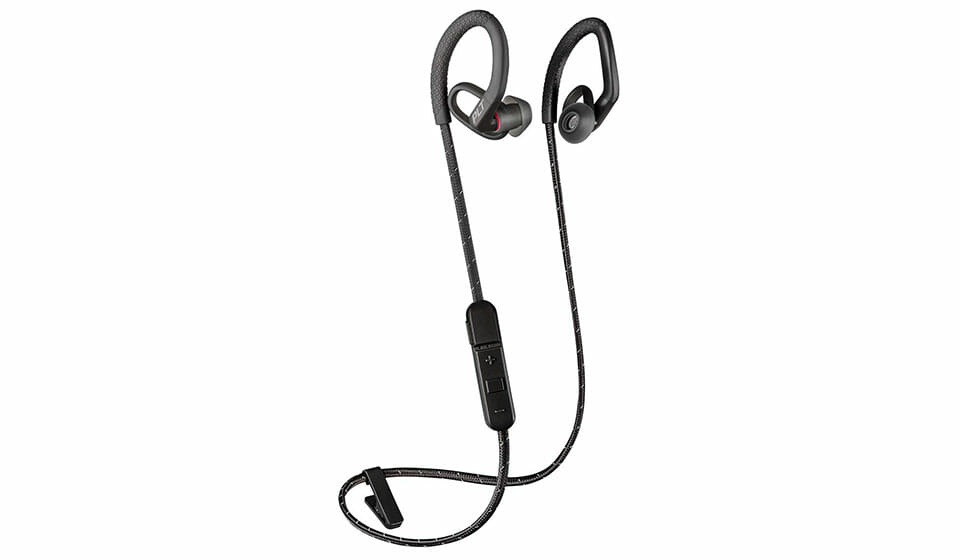 Ear hook wireless earbuds with a super stable fit that don't break the bank.
The Plantronics BackBeat FIT 350 (review) headphones offer a good level of stability and are comfortable and reliable for runners.

Type: In-ear
Back design: Closed-back
Water-resistance: Water resistant (IPX5)
Connection: Wireless, Bluetooth

Why Buy These?

One of the best things about these headphones is the fact that they stay firm and stable within the ears. There are 3 sizes of ear tips which with wings.

These are very stable headphones at a reasonable price, making them popular for all types of runners.

The fact that the headphones have water resistance and IPX5 rating makes them popular for outdoor use as they can cope with water and sweat easily.

Noise isolation is decent as well, so you can block out the noisy gym or its loud music.

The Bad

There is some cable noise from the wires around the back of the neck if not properly fixed in position.

Also, the Bluetooth connection is not quite as reliable, random interruptions.

The Sound

A nice bass boost gives the music a good rythm, which is what most runners want. The mids and highs are also pretty crisp, creating a well-rounded frequency response.

Read the full Plantronics BackBeat FIT 350 review.
---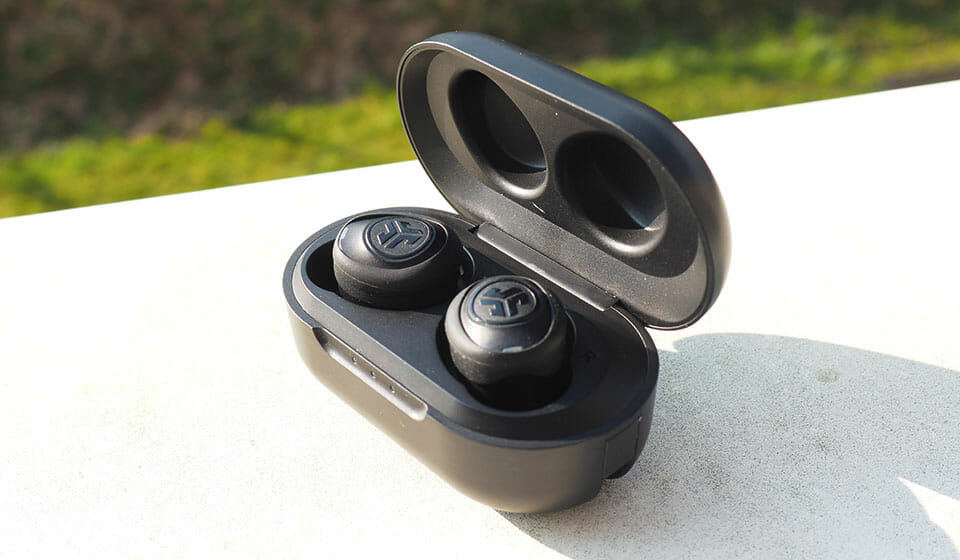 Jlab Audio Jbuds Air are the top choice for running earbuds under $50.
With exceptional fit even for sprinting, good sound, and Bluetooth performance, you get great cheap true wireless earbuds for running.

Type: In-ear
Back design: Closed-back
Water-resistance: IPX5
Connection: Wireless, Bluetooth 5.0
Battery: 5.5h with 15h in charging case

Should You Buy These?

If you want to enjoy music without wires for a low price of $50 and with no fear of sweat damage or a bad fit, the Jbuds Air are the way to go.

The Good

Thanks to rubber sleeves, they stay in ears fantastically well. You can run and move your head around frantically, and you won't have to adjust the buds at all.

You can wash them under tap water because they're protected with IPX5 water protection. It also blocks any amount of sweat as well.

Check the best IPX rated wireless earbuds.

Moreover, they're true wireless, so no wires to bounce around. Plus, you manage volume, songs, calls, and voice assistant with built-in controls.

The charging case is small enough to fit into a smaller pocket, and you always know how much power is left in it thanks to the LED indicator.

The Bad

The sticky fit comes at a cost. They can irritate smaller ears. It's not a deal-breaker, but it's good we tell you about it.

The Sound

The audio quality of the Jbuds Air is average, which for the price is pretty good. You get a nice V-shaped sound with the Jlab signature preset. You can change it to 2 other presets (balanced & bass boost).

The Verdict

For the low price point of $50, you get reliable true wireless headphones with full sweat protection and a fantastic fit. The Jbuds Air make a no-brainer for any runner on a budget.

Read the full Jlab Audio Jbuds Air review.
---
The Best Wired Running Earbuds
Wires are still kicking strong. Here are the best wired earphones for jogging. You can also check the guide on the best wired workout headphones.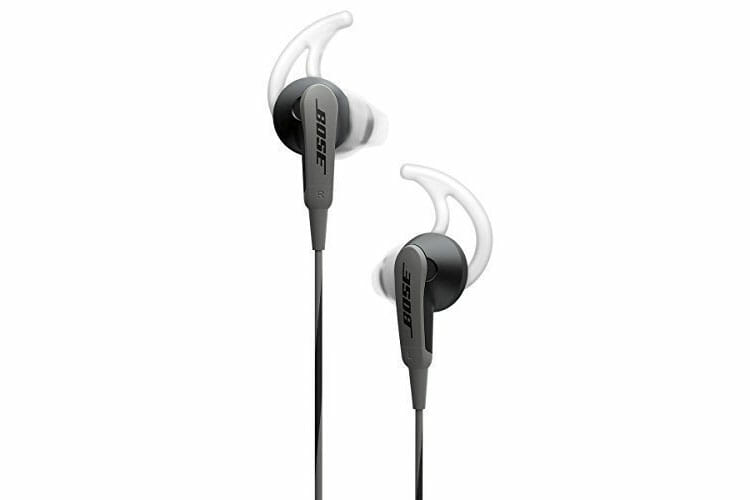 The best wired running in-ear headphones.
The new Bose SoundSport in-ear headphones aren't the cheapest…

…but still, offer great value for money because no other headphones provide the same combination of features that are as perfect for running as these.

The combination of stable fit, incredible comfort, sweatproof design, and strong bassy sound makes Bose SoundSport the best wired running headphones, period.

You get what you pay for, and if you want something better to take along on your runs, this is it.

Everything about these wired earbuds says: "Runner earbuds!"

Quick Review

PROS
Great fit that doesn't need adjusting
Amazing comfort even when running marathons
Sweatproof & water resistant
Good environment awareness
Good value for money
Typical Bose sound signature with strong bass
CONS
Too much bass for audiophiles who want balanced sound
Fit

The fit is great. The silicone ear tips (3 sizes) come with wings that keep the earbuds in your ears very effectively.

You can easily run or sprint without having to adjust the fit. Once you put them in you're good to go.

The earbuds are a bit shallower than your average IEMs (in-ear monitors), so they don't go that deep into your ears. This helps with environmental awareness, the passive noise isolation isn't high so you can hear what is going on around you at all times.

That's perfect for runners who need to know what is going on around them, at least if you're running outside and not on a treadmill.

Comfort

Bose is known for making very comfortable headphones, and these are no different.

In fact, for us, these are one of the most comfortable earbuds you can get right now.

If you do marathons or long runs you know how important it is to have comfy headphones that don't annoy you along the way.

Running marathons is hard enough, you don't need to be bothered by irritated ears as well.

The earbuds are very light, and you will soon forget you're wearing them altogether. The ear tips are made out of quality, soft silicone and feel right inside the ears.

Overall, comfort is top notch which is perfect for running.

Durability (Sweat-resistance)

Build quality is the only average feature of these earbuds. It's not bad but isn't great either.

The earbuds are plastic with rubber protected cord. True, there is strain relief on all crucial parts, but we've seen better before.

Also, the 3.5mm jack is I-shaped which isn't optimal but does the job.

While physical durability is about average, water and sweat resistance are better. They are completely sweatproof and can survive a downpour or two, so no worries of getting caught in the rain.

We wouldn't wash them under running water but instead use a wet cloth to clean them.

Consequently, as long as you don't throw them around or pull on them too hard, they should serve you for many years of your running career.

Controls

There are 2 models available, the cheaper model doesn't have an in-line remote or microphone, but the other model does.

Just keep in mind to pick the right one depending on whether you use an iPhone or Android (Samsung, LG, HTC…) device.

The remote controls are very intuitive, and very soon you'll be changing songs, adjusting volume and accepting calls without having to look at what you're pressing.

Similarly, the microphone sound quality is also pretty good for an in-line mic. Your voice is heard well and clearly.

Sound

The sound quality doesn't disappoint either. It's typical Bose sound signature, somewhat emphasized bass with clear mids and highs.

While this may not be a balanced audiophile signature, it produces fun and dynamic sound that is perfect for running.

Stronger bass gives good rhythm to your step and makes it easier to keep going. They are not bass cannons so bassheads might want more bass, but the bass is clearly emphasized.

The clarity and details are better than average so you can easily enjoy all genres of music.

Instrument separation is good, nothing that can compare to high-end audiophile IEMs, but good enough to be enjoyed even by a demanding user.

Since these aren't real IEMs but shallower, the microphonics is nonexistent. This means the cables don't make noises if they're flapping around when running. This is an essential thing for a runner.

Overall, as long as you can enjoy stronger bass, you'll be pleased with how these sound.

As the best wired running headphones, Bose SoundSport offer great comfort and fit, sweatproof design and good, bassy sound signature.
---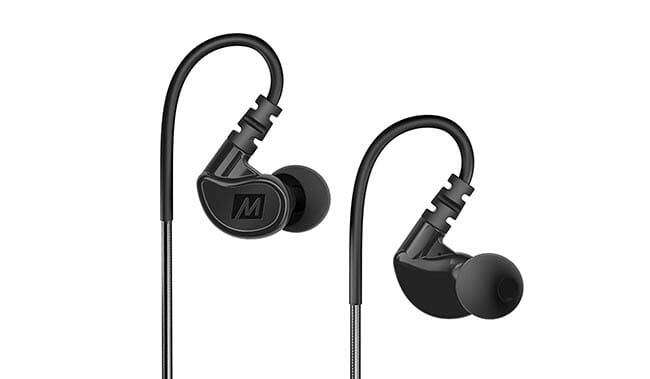 MEE Audio X1 are the best budget earbuds for running right now.
The X1 are almost the same to the popular M6 except they also have an in-line microphone and remote control.

Note: there are better sounding, better built and probably even more comfortable earbuds out there, but you can't get all of this together for such a low price. More cheap earbuds here.

If you're an average runner and just want to bring some music along with you without spending a lot of money, this is the right choice for you.


In fact, these are one of the most popular running earbuds on the market because people aren't using them just for sports but for everyday use as well.

Quick Review

PROS
Great fit with memory ear hooks, perfect for running
Nice accessories (6 pairs of ear tips, carrying bag, shirt clip)
In-line mic and remote
Water- and sweat-resistant (IPX5 rated)
Overall good durability
Great value for money
Fun, energetic sound with good bass
CONS
Budget model, you can find better for more money
Fit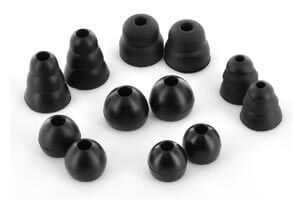 The fit is very stable once you adjust the memory ear hooks. It needs some getting used to, and in the beginning, it might be annoying putting them on. But once you find the right fit for your ears, it's just like putting other headphones on.

In the package, you get a nice selection of ear tips, 6 in fact. Try them all and see how the sound and noise isolation change.

In general sound isolation is good, nothing spectacular, but good enough for exercising in a loud gym.

At the same time, you can lower noise isolation by picking smaller, less tight fitting ear tips for outside running. You do have to hear what is going on around you if you run outside on traffic-heavy streets.

Comfort

Comfort is outstanding. They are small and lightweight which helps (little enough to fit a kid too). You can choose from 6 different silicone eartips, but you can also get memory foam tips for absolute comfort and noise isolation if that's what you want (it costs a bit more money).

For running purposes, the ear tips you get are going to be good enough for most people.

The memory ear hooks are a bit softer and need some molding, but once in position they don't create any discomfort even during fast movement. After a while, you'll forget you're wearing them and just focus on running.

Durability (Sweat-resistance)

MEE Audio X1 are IPX5 water- and sweat-resistant, meaning you can easily use them in the rain and the sweat your body produces won't be any problem at all.

Some things have been improved over the older M6 model. The wires are thin but have a nice layer of durable rubber that inspires confidence. All the weak points are strengthened, the Y splitter is not plastic, and the I-shaped plug has been replaced with a more durable L-plug.

Overall these sport earbuds are very durable and perfect for running in all conditions.

Controls

There are 2 models to choose from. The regular M6 doesn't have any controls or microphone, but for a few bucks more you can get the X1 version that does. If you don't make phone calls during your runs, get the cheaper version and save some money.

Another thing worth mentioning that you get is a nice hard carrying case that fits in small pockets and any gym bag. You also get a shirt clip which can be very useful for running.

Considering these are budget running earphones, you're getting a lot of useful accessories.

Sound

The sound is probably the best feature of MEE Audio X1.

They have a bassy sound signature, but the bass is controlled, pretty clear and it doesn't overpower other ranges. You can find more bass buds here.

Mids and highs come to life as well, highs are a bit harsh sometimes, but they aren't too annoying.

To get that deep, tempo setting bass, you need to get an airtight seal. You should test all the ear tips and find the ones that best suit you. In case you don't want strong bass, you can easily pick looser eartips, and you'll get a more balanced sound.

Microphonics is minimal at worse. It's almost non-existent, and the wires don't make much noise when rubbed against your clothes. Use the shirt clip, and you won't have any problems.

If you like fun and warm sound with stronger bass than these earbuds are perfect for you.

Overall, if you're looking for dedicated running headphones with great sound, durability, fit, and comfort, which are suitable for all conditions, all for a dirt cheap price, MEE Audio X1 are your best choice.
---
The Best Headphones for Running
Here are the top wired and wireless on-ear headphones for running. On-ear (supra-aural) are better than over-ear headphones, since the over-ears (circumaural) are just too big and wobble around too much.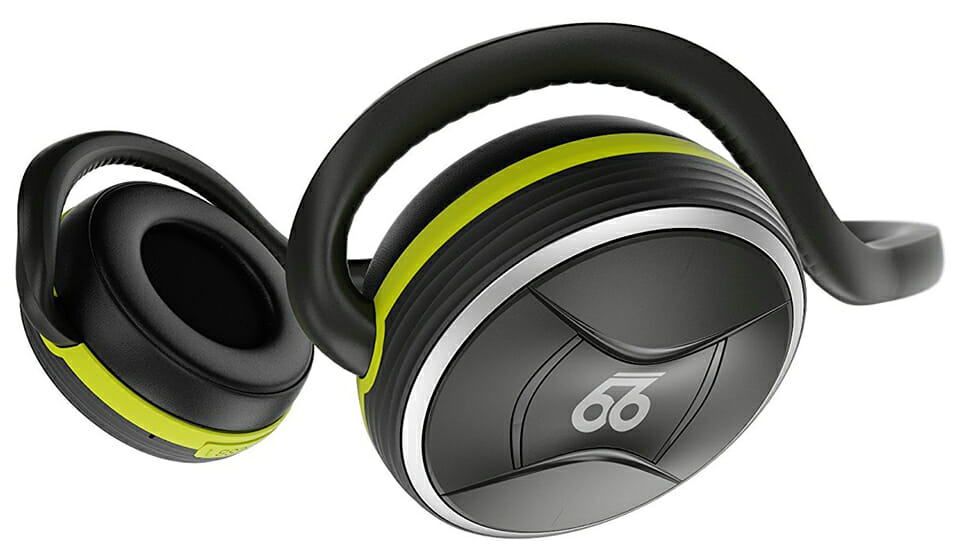 66 Audio BTS Pro are the best on-ear headphones for running at the moment.
On-ear 66 Audio BTS Pro headphones are the top choice for on-ear running headphones. Because of their sweat resistance, high comfort, fantastic battery, and customizable audio quality.

Type: On-ear
Back design: Closed-back
Water-resistance: Yes
Connection: Wireless, Bluetooth

Should You Buy These?

If you don't like in-ear monitors, but still seek great running headphones, read on.

The Good

Even though they are on-ear headphones, they are suitable for running because of the ear-hook design (results in a stable fit). They are quite comfortable, due to their lightness and memory foam earpads. Plus, they are fully sweatproof.

In contrast, their noise isolation isn't as good as with earbuds, but this can be useful for ambient awareness. If you're regularly running in busy and loud streets, it's vital you hear the incoming traffic. Looking for the best noise cancelling earbuds?

Moreover, their battery life is impressive – it can last up to 40 hours. Add AAC and aptX low latency support and custom EQ app, and you'll understand why these offer fantastic value for money.

The Bad

They can get uncomfortable after a long workout session, because of the pressure they make on the ear.

The Sound

Although these are not that expensive, they provide high-quality sound. It's somewhat balanced, suitable for all kinds of music. But the cool feature is the equalizer app where you can change the signature to your preference.

The Verdict

In the end, the 66 Audio BTS Pro on-ears are a great choice, because of their lightweight, waterproof design, great fit, comfort, exceptional battery life, and custom audio quality. The fact you get all of this under $100 is a bargain.
---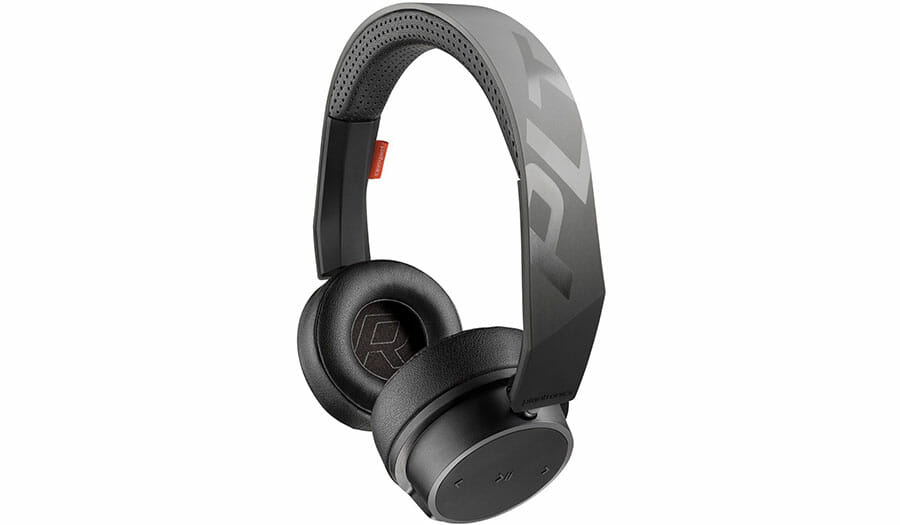 A solid on-ear alternative for runners.
Plantronics BackBeat FIT 500 are wireless on-ear headphones, providing sweat resistance, long battery life, and pleasing sound.

Type: On-ear
Back design: Closed-back
Water-resistance: Waterproof
Connection: Wireless, Bluetooth

Should You Buy These?

If you want solid on-ear headphones you can run with and not worry about killing them with sweat, BackBeat FIT 500 are a great choice.

The Good

These on-ears are lightweight and comfortable with good noise isolation. They stay on your ears even when running fast which makes them a suitable contender for runners.

The battery life of up to 18 hours and stable Bluetooth connection helps you focus on your running only. They also have Multipoint (connect 2 devices), built-in remote control and microphone you can use for calls.

The Bad

Because they are supra-aural headphones, your ears might hurt a little after extended use.

The Sound

The sound they produce is rich with bass. Mids and highs are clear too, but bass is always in the front. That is perfect for everyone that likes punchy, loud bass. It's a bassy sound, and that's what a lot of runners love.

The Verdict

Plantronics BackBeat FIT 500 are bass enhanced wireless on-ear headphones with waterproof design. On top of that, great comfort, tight fit, and relatively affordable price make them ideal for runners.
---
Honorable Mentions

Origem HS-1: Great cheap wireless in-ear headphones that got discontinued. You might still get them somewhere.

Koss SportaPro: Retro and cheap on-ear headphones that are light and suitable for running (check price).
---
Frequently Asked Questions (FAQ)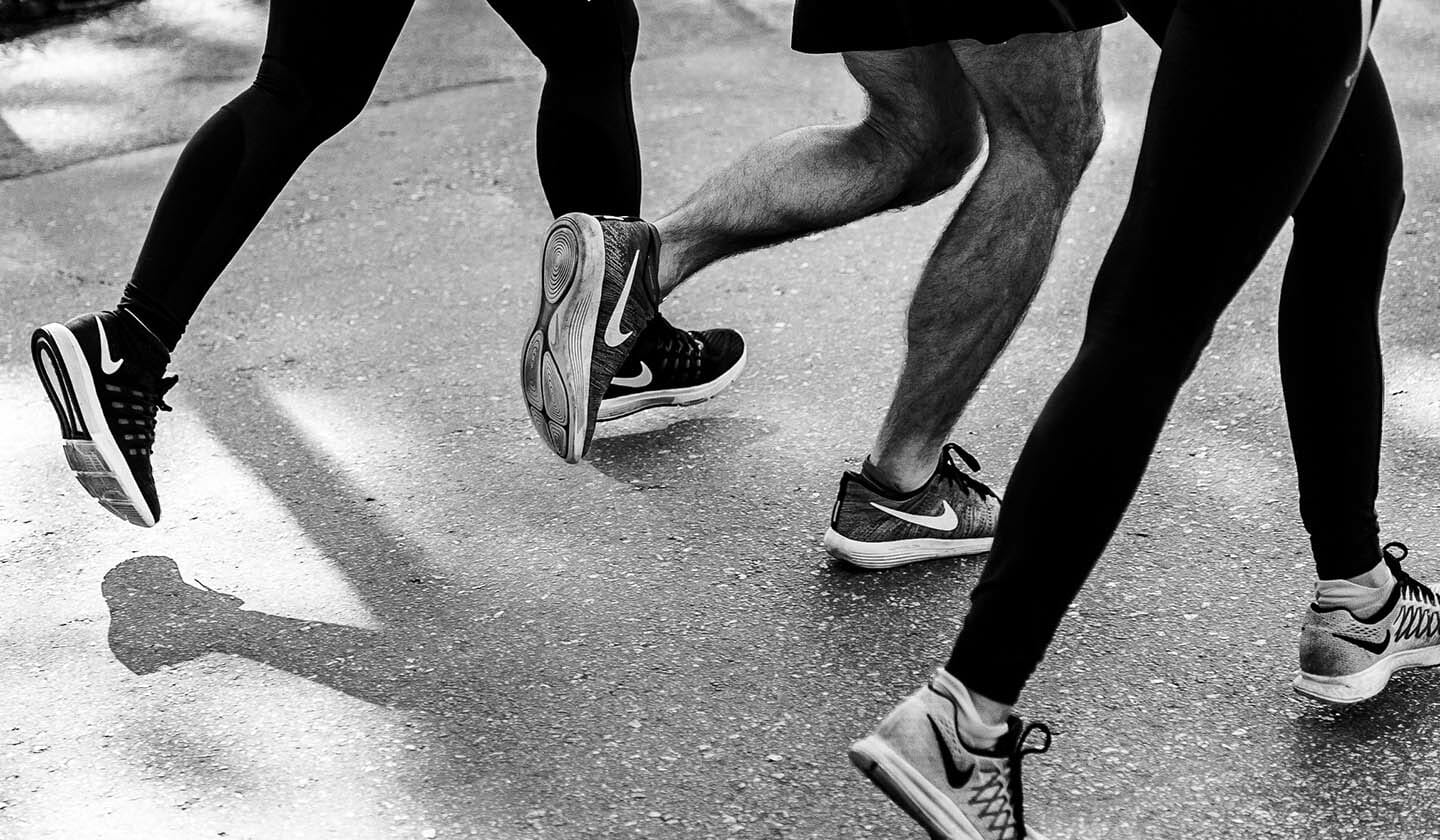 How to Pick Running Headphones for Yourself
Before you pick your running headphones, you need to know where and how you'll be using them.

If you run outside in all weather, even rain, you need good waterproof headphones. IPX5 and more is recommended as this ensures complete resistance to rain and sweat.

In case you run inside on a treadmill, you don't really need extra water protection unless you sweat excessively. It's still beneficial if the headphones are sweatproof but not crucial.
Getting a stable fit is crucial.


A stable fit is the most important thing when choosing solid headphones for running. If they don't stay in, you won't be able to run with them. It's simple as that.

Because of fast movement, big, bulky headphones aren't really suitable for running. The most common sports headphones are small in-ear designs. They are lightweight and offer good stable fit.

But in case you don't like earbuds (IEMs), lightweight on-ear headphones are a good alternative.

In any case, you need to pick a good fitting pair of headphones that don't fall off even when soaked in sweat.

What kind of sound do you like?

Sound quality is important but not crucial. You probably won't be focusing on the details or lack thereof during a run. The brains are very busy with other things during exercise, like breathing and body coordination.

On the other hand, you still want quality, engaging sound that will make you go the extra mile. A bass heavier sound signature is preferred by many people, but it really comes down to personal preference.

If you like rock music and more of a balanced sound signature, then you should look for that. But if you listen to audiobooks and podcasts, any decent headphones will do.

How much noise isolation do you need?

There are 2 options. Closed-back and open-back headphones. Closed-back headphones have far superior noise attenuation and are best for running inside when you want to keep private. Or running in nature, on a safe path where you don't have to worry about the dangers of traffic.

Also, effective noise blocking means you won't bother other gym-goers with your loud music and will instead keep it to yourself. It's a behavior of a civilized person.

On the other hand, open headphones leak in and out a lot more ambient noise. But this isn't bad in every case. If you're running on busy streets with "blood-lusting" drivers, hearing ambient noise is an advantage. And in many cases a necessity for a safe run.

Sure, you'll hear less music because noise will overlap it, but what's more important? Your safety or your enjoyment of music. It's your call.

Now just because the noise bothers you doesn't mean you should turn up the volume to max. You can damage your hearing fast if you're not careful. More on this here.

Don't forget that open-back design leaks sound in and out. Meaning, other people will hear what you're listening to which can be embarrassing, depending on your music taste.

Good comfort always plays a role.

Irritating your ears with uncomfortable headphones isn't fun. When you're physically exerting yourself, the last thing you want is getting your ears rubbed the wrong way.

Pick earbuds with many variations of eartips so you can change them to fit your ear canal comfortably.

Having control of music.


Some of you use your smartphones for your music and want a convenient way to change the songs and volume on the go.

This is where the built-in (or in-line) controls become useful. There are many iPhone and Android compatible headphones that will make controlling music much easier.

To sum up…

The perfect running headphones are those that won't have you worry about fit, discomfort, breaking the headphones or annoy you with horrible sound quality.

There are many great picks on this page that do great in all the categories.
Are Wireless Headphones the Best for Running?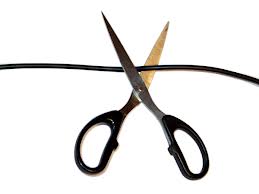 Seriously, why do I need Bluetooth headphones if wired ones do the job just fine?

Well, you don't need them, many people use wired headphones for running just fine. But…

… if you want that extra freedom and convenience, Bluetooth is a great technology.

With wireless headphones, you'll never have to deal with untangling the mysterious mess of wires before a run.

There's also less of a chance to damage the headphones beyond repair. With most headphones, if cord goes, headphones go.

Regular wired headphones aren't bad at all, but only those who tried wireless know the difference.

You feel free to do anything you want. You're not limited by the wires or the audio player.

Running, playing sports or working out while listening to music is just more comfortable.
What to Expect of Wireless Bluetooth Headphones for Running?
The freedom wireless headphones give you is liberating. But it comes with a price. The biggest one being the battery charging.

You'll need to regularly recharge your batteries otherwise your Bluetooth cans won't work. Now, some on-ears have the option to use them wired as well which is always useful.

The other thing you should expect is that the battery capacity will diminish over time. It's the fault in the technology that isn't made to last forever. Over a couple of years, your headphones will lose battery space. There's nothing you can do about it.

Audio quality might not be up to par. Now, every audiophile will tell you that wireless headphones don't sound as good as wired. While this is technically true, the difference is minimal. So, barely anyone can hear the difference. You need professionally trained ears and be younger (hearing diminishes with age) to notice a difference.

If you're not an audiophile and just want to enjoy quality music and have fun, you don't have to worry about it.

Moreover, you might experience temporary interruptions. Because Bluetooth technology isn't perfect, you will sometimes get the unwanted distortion or loss of signal. It happens to the best of them. Fortunately, with later versions of Bluetooth, these problems are becoming less common.
How to Get a Secure Fit When Running?
When it comes to on-ear, supra-aural headphones, it's very straightforward. The cans need to have strong clamping force and be light enough, so they don't move around during a jog. Many have the ear hook-shaped headband to help with stability.

For in-ear headphones, there are many options.

You can wear most ear buds in 2 ways:
Over the ear (most secure)
Under the ear
Some earbuds allow both fits, some only one. It depends on the model.

We found over the ear fit to be more secure because your earlobes give more support to the cables. But both can work well for running.

Check the video explaining how to fit buds over the ear style.

Here is a video explaining how to fit Vi Sense (mentioned above) in an under the ear fit.
Comments