What are the best-rated classic earbuds (non in-ear) right now?
Comparison: 7 Best Earphones (Classic Earbuds)
Rating
Price
Controls&Mic

i

In-line remote controls and microphone for making calls.


Apple AirPods 2
4.6
$$$ (<$200)
More info
Edifier H180 Hi-Fi
Classic Earbuds
4.3
$ (<$30)
P180 model
More info
Sennheiser
MX 365
4.2
$ (<$30)
More info
Apple Earpods Wired
4.5
$ (<$30)
More info
Sony
MDRE9LP/BLK



3.7
$ (<$30)
More info
Venture Electronics Monks Plus
4.4
$ (<$30)
More info
Sony
MDR-SA200
3.7
$ (<$30)
More info
Looking for classic style earphones?
Here you'll find the top model on the market right now.
What's the Difference Between Classic Earphones and In-ear Headphones/In-ear Monitors?
The difference between classic earbuds and in-ear earbuds (also known as in-ear monitors (IEMs) or in-ear headphones) is their design.
The classic earphones lay on the outside of your ear while in-ear earphones enter further in the inner canal. The in-ear headphones also come with rubber or foam ear tips that you can replace to adjust the fit.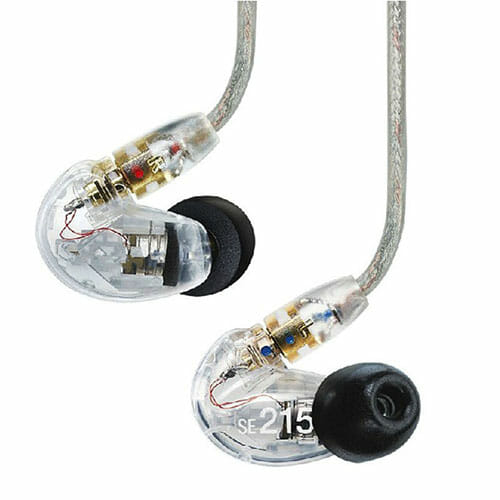 Above is an example of a very popular in-ear earbud design (also called in-ear monitors (IEMs), in-ear headphones) Shure SE215 are one of the most popular in-ear earbuds by musicians and non-professional users alike.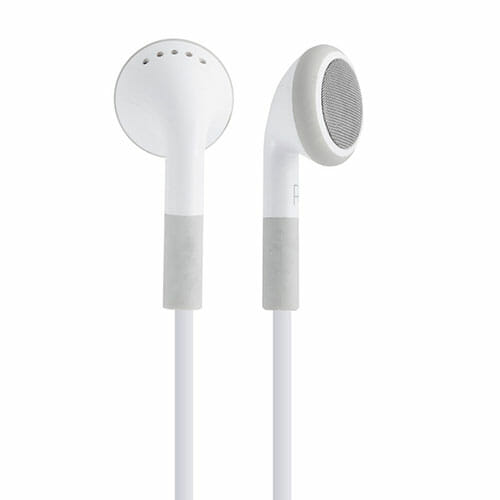 And the above picture is probably already familiar with you. The classic Apple earbud design is one of the most popular ones until date. These earbuds don't go in the ear canal but stay on the outside of the ear.
What Does That Mean for User Experience?
Generally, you will get a better seal and thus better sound quality from in-ear monitors.
Classic earbuds don't have good passive noise isolation which means more sound gets distorted by noises around you before it reaches your inner ear.
On the other hand, in-ear design proves uncomfortable for a lot of people, especially those with smaller ear canals. Not to mention you have to replace the eartips when they get worn out with use. Some people just don't like the hassle.
The classic earbud design is simpler and doesn't require any eartip replacement. Because of this a lot of people find them comfortable for long periods of time.
If you want a simple solution for listening to audio books and don't like the in-ear design, classic earbuds might just be what you're looking for.
The Confusion About the Name
Since the in-ear design (in-ear monitors (IEMs), in-ear headphones) has become the standard in popular consumer electronics, most people call them just earbuds even though that is technically incorrect. Among the audiophile community people understand the difference between the earbuds and in-ear monitors and name them accordingly.
Since most people aren't audiophiles we use the name "earbuds" for in-ear monitors/in-ear headphones because this is what people expect.
If you go to a store, most people will understand what you mean if you say classic earbuds or in-ear earbuds.
Check more detailed reviews of each classic earbud model below.
7 Best Classic Earphones/Earbuds
Apple is making sure that their well known classic earphone design is still relevant today. Airpods are one of the most popular products of the past few years, combining the desirable looks with an impressive Apple ecosystem integration.
Type: In-ear
Back design: Closed-back
Noise-cancelling: No
Connection: Bluetooth Wireless
Why Should You Buy These?
These wireless earphones work great with an Apple device. The H1 chip inside is making sure that pairing with an iPhone or MacBook is both super fast and stable. There are also intelligent touch sensors on the outside of the earphone, that work really well.
The new 2. generation AirPods are equipped with a new case that can be wirelessly charged. It's a sleek and very pocketable box that comes only in white color.
Another improvement compared to the previous generation is that they are able to connect even faster. There is a sweet new update coming soon that will let you switch between devices while you're listening.
These are very comfortable to wear. Although you do have to make sure that they can fit your ears. There are no silicone fins or other accessories included in the box, that would make them more stable.
The Bad
The battery life it's not that great. You get 3 hours of talk time from a single charge. Fortunately, you get an additional 20 hours from the case.
The Sound
Sound quality is the same as the 1. generation. You get an enjoyable, airy sound, that is very suitable for vocals. By design, the low-end is lacking sub-bass extension.
Overall the Apple AirPods 2. generation are a good buy if you have an iPhone or other Apple products. It offers fast pairing, reliable connection, and excellent microphone quality for calls. But, if wireless charging is not that important to you, the AirPods 1. generation are still a great buy.
See Apple AirPods 2 full review.
---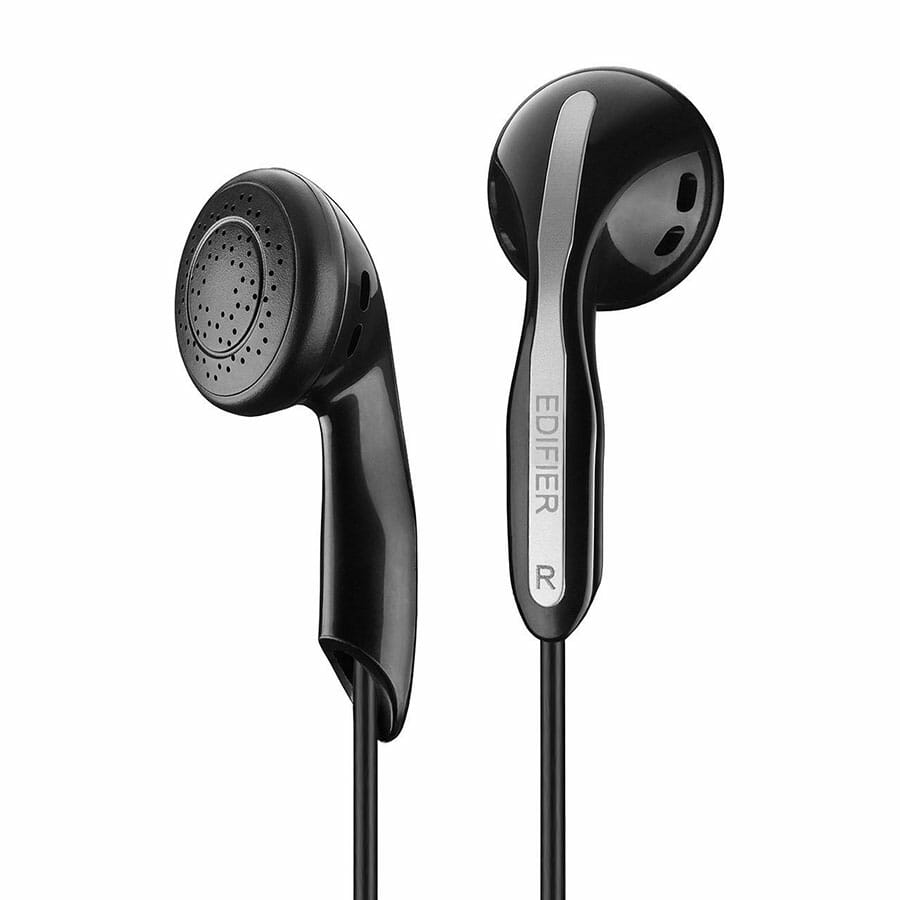 The Edifier H180 earphones deliver great sound in a traditional earbud design that fits well all for a low price. If you're looking for a quality replacement for your smartphone earbuds or need a backup pair, definitely check these out.
Type: In-ear
Back design: Closed-back
Noise-cancelling: No
Connection: Wired, 3.5mm
Why Should You Buy These?
Most users will find Edifier H180 earphones more comfortable than other brands. The provided foam covers add an extra layer of padding and comfort. The H180 earbuds tend to fit better and stay more secure than a lot of stock earbuds supplied by phone and electronics manufacturers.
The overall build quality of the Edifier H180 earbuds is good, and the components hold up well for everyday use. The cable features a 3.5mm straight connector and is very flexible and pliable for portable use. Strain relief for the cables on the earbud side is ok, but it can fail if the cables are pulled too hard.
There isn't a lot of noise isolation since the earbuds don't create a tight seal, but that is a good thing if you want to be aware of your surroundings.
The Bad
Users with smaller ears will notice some discomfort and pressure points during long listening sessions, but that is often the case with this style of earphones.
Sound
The sound quality of the Edifier H180 is rather impressive. Bass frequencies are presented with a solid presence, but they aren't overwhelming or over-pronounced. Highs are crisp and clear with good sibilance control. The soundstage is reasonably wide and provides good depth.
If you want a quality set of earbuds that sound good and won't break the bank, the Edifier H180 earbuds are an excellent choice and top pick in this category.
---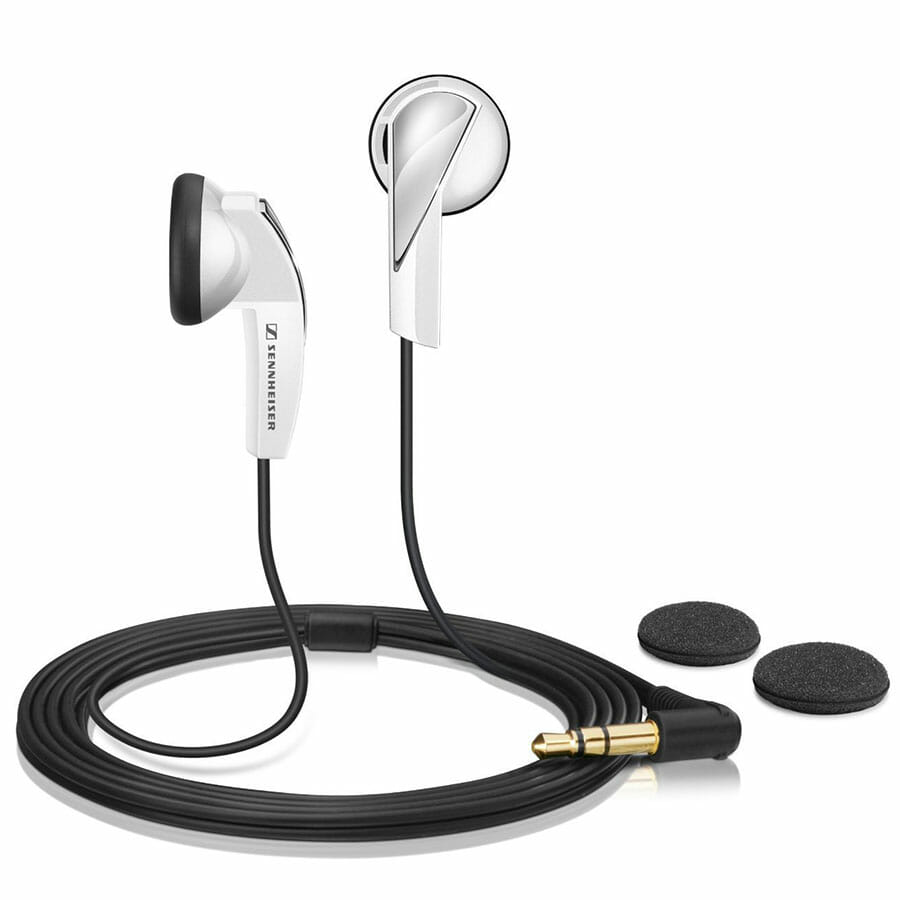 Don't let the price fool you on these Sennheiser MX 365 earphones. The sound quality is much better than you might suspect coming from a sub-$20 product.
Type: In-ear
Back design: Closed-back
Noise-cancelling: No
Connection: Wired, 3.5mm
Why Should You Buy These?
The plastic earbud enclosures feel very lightweight, which is ok for comfort and stability. The included foam earpads add a nice cushion if you want to soften the feel of the plastic earbud shell. That's not to say that the Sennheiser MX 365 won't last you for a long time, because they are fairly durable if they aren't subjected to too much moisture and abuse.
A 3.5mm angled connector is provided at the end of the 4-foot (1.3mm) symmetrical black cable that has a flat profile. The MX 365 is available in six different colors: white, red, blue, orange, bronze, and brown.
The Bad
The overall comfort level for the Sennheiser MX 365 earphones can really vary, depending on the size of your ears. These are a little bit larger than some of the other brands available, which means those with smaller ears may experience some discomfort and a poor fit.
Some users have reported minor bass distortion or driver rattling during initial testing, but this noise, if present, tends to go away after a sufficient burn-in period.
Sound
The soundstage is better than most earbuds and the overall tonal signature is quite smooth and balanced. Bass is present and forward enough without sounding exaggerated and over-produced. Mids are balanced, warm, and deliver good vocal clarity that isn't too sharp. Highs are strong but can sound just slightly turned down, which can work well to combat ear fatigue if you're listening for a long time.
If you are looking for a mix of colorful style options and good sound, the Sennheiser MX 365 earphones are a great option for your listening pleasure.
---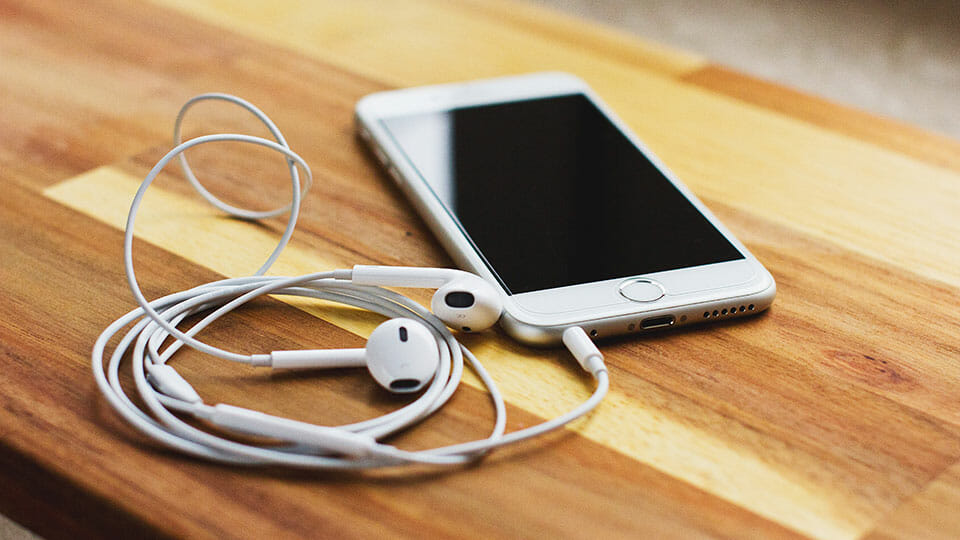 The iconic earphone from the year 2012, that still comes included with the new iPhones. You can see many people using them on the streets. Soundwise they are basically like much more expensive AirPods, therefore a solid option for Apple users on the budget.
Type: In-ear
Back design: Closed-back
Noise-cancelling: No
Connection: Wired, 3.5mm
Should You Buy These?
According to Apple, they are designed by the geometry of the ear, which makes them more comfortable to wear. They are very lightweight and portable. The cable is equipped with the microphone and a button to control basic functions like skipping songs and answering calls.
These of course don't isolate that good, but this can also be a plus. You don't have to rely on features to amplify ambient sounds, or that you need to take your Earpods out every time when you talk to someone.
Ever since the iPhone 7 ditched the headphone jack, the Apple Earpods come with the Lightning connector. Users are reporting that the sound of the new version is slightly better. It is a little bit flatter with clearer mids.
The Bad
There are no foam covers or fins, so stability varies quite a lot from user to user.
The Sound
Speaking of the sound performance, you shouldn't expect too much from an earphone, that comes included in the box for free. Overall the sound is warm and extremely smooth. This is why you can listen to them for hours without any fatigue.
Nonetheless, these are quite good for a casual listener. They are light and simple to use and have a high-quality microphone for calls. As a free addition to an iPhone, they are all in all not bad.
---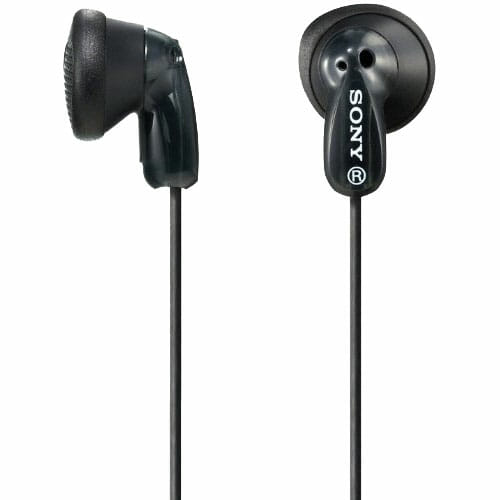 While the Sony MDRE9LP/BLK earphones aren't going to win any awards for high-quality sound, they are a good choice as a backup pair or for listening to podcasts.
Type: In-ear
Back design: Closed-back
Noise-cancelling: No
Connection: Wired, 3.5mm
Why Should You Buy These?
The compact and lightweight design is easy to wear and suitable for a variety of ear sizes. Users who want to wear a hat or helmet over the ears should find that these earbuds work fairly well for that since they don't stick out from the ears too far.
In terms of style, Sony offers several colorful styles of earbuds to choose from. Quality construction isn't great, but they should last several months or more with normal wear. Some users have reported that these can last through a laundry cycle or two and still work just fine.
Cable jacket material and construction is good and is quite resistant to splitting or cracking – something other cheap cables can have a problem with. However, the cable is prone to tangling and can easily become knotted if stored loose in a bag or pocket.
The Bad
You may hear a bit of crackling noise if the earbuds are "overdriven" with high volume levels or when moving the connector around.
Sound
These might not blow you away with amazing bass or a rich soundstage, but they are great for vocal content like podcasts and audiobooks. The highs and mids are quite solid, while the bass response is lacking just enough that the sound isn't very deep or immersive.
For a budget-friendly set of earbuds, the Sony MDRE9LP/BLK's aren't terrible, just not as good as the top classic in-ear earbuds, so consider these only as a good, cheap backup pair.
---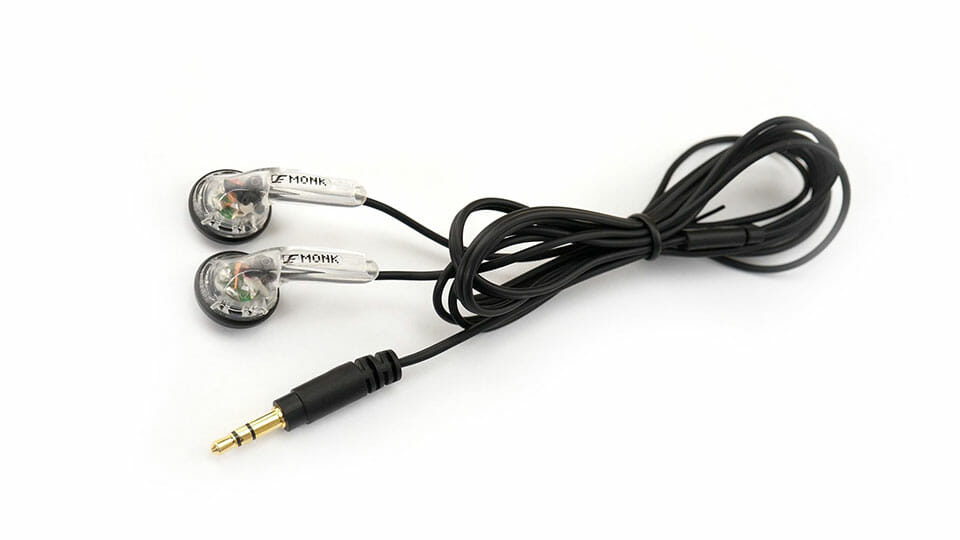 Monks Plus are well-known earbuds in the audiophile community. Their price to performance ratio is off the charts. They are worthy of your consideration if you are looking for great quality sound on the tight budget.
Type: In-ear
Back design: Semi-open
Noise-cancelling: No
Connection: Wired, 3.5mm
Why Should You Buy These?
They are made out of plastic, which is actually quite hard and appears durable. With the lightweight housing and foam covers, you don't even know you are wearing them.
These look really nice. You can buy them in different colors, but the coolest are the transparent ones. It is quite fascinating to look at the earbuds and see how it is actually made.
VE Monks Plus are the kind of earbuds, that you should definitely have. Even if you already own a much more expensive gear. They are a great example of how good can an extremely cheap earphone sound.
The Bad
The biggest downside are the foam covers for the earbuds, which are not very durable and might disintegrate in less than a year of use. Aftermarket covers are essential.
The Sound
VE "borrowed" the design of the housing from the Sennheiser, which helps significantly with the high-quality sound reproduction. The biggest advantage of this design is the increased soundstage. Monks are a bit midrange forward, with a warm presentation and smooth, rolled-off highs. The bass has a punch and a decent speed but doesn't go very low. They are overall very dynamic and natural, which makes them enjoyable for long listening sessions.
It is no surprise that many people bought them and are praising them for their price to performance ratio. If you need something to use at home and you don't want to worry to much if it breaks, these are just perfect.
---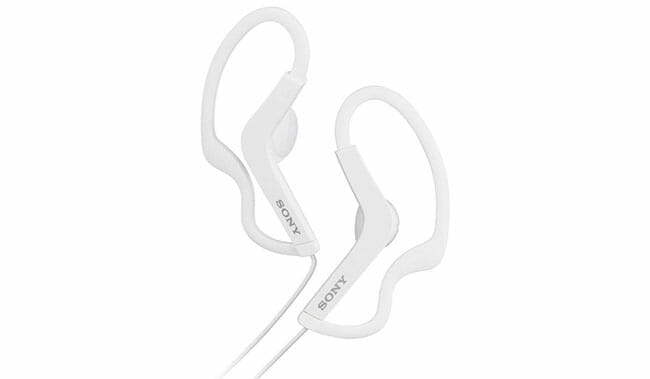 Sony MDR-SA200 earphones are a great classic alternative to modern workout earbuds.
Type: In-ear
Back design: Closed-back
Noise-cancelling: No
Connection: Wired, 3.5mm
Should You Buy These?
If you're looking for classic earphones designed for sports, then read on.
The Good
Firstly, lightweight design makes them appropriate to wear for a long time. Ear hook prevents them from falling off. So, you can go running or to the gym with confidence.
Classic in-ear earbuds sadly don't stop the noise around you from coming in. But it gives you excellent environmental awareness. It's super safe for jogging even in the loudest streets.
The Bad
Unfortunately, these earbuds aren't waterproof. A little bit of sweat might not harm them, but running in the rain definitely can.
The Sound
The sound they produce is quite mediocre, which is price related. Ranges are somewhat balanced with no range especially highlighted. Bass can be heard, just as long as you don't expect too much.
If you're an audiophile or a bass lover, you should maybe look for a different option.
The Verdict
Sony MDR-SA200 are great non-in-ear earbuds you can get for a reasonably low price. Their comfort and sporty design with open-ear awareness makes them perfect for outside running or working out.
---
Related:
If you want to receive future updates and more news about the best old and newly released headphones subscribe or like our website.
Have your own opinion about classic earphones? Leave a comment below, we want to hear it!
Comments