Budget
Zero Audio Carbo Tenore Review
One of the best in-ear monitors under $50
A great pair of IEMs (in-ear monitors) that produces sound comparable to $100 models for less than $50. The only bad thing is their fragile build-quality.
The Japanese ZERO AUDIO Carbo Tenore have been very well known in the audiophile society for providing great sound for very little money.
(BTW, don't you like their name "Carbo Tenore"? It's original and sounds pretty. But this is not an objective criteria. More relevant data below…)
PROS
Balanced, detailed sound
Can still play bass heavy songs
Great for vocals
Good sound isolation
CONS
Build quality could be better
No warranty outside Japan
Specifications
Type: in-ear
Frequency response: 8Hz〜24,000Hz
Impedance: 16Ω
Weight: 3.2g
Cable length: 47inches (1.2m)
Microphone & Controls: /
---
ZERO AUDIO Carbo Tenore used to be in our "Best earbuds under $50" guide. (These are still great but were removed due to durability)
---
What's in the Box?
ZERO AUDIO Carbo Tenore in-ear earbuds
3 pairs of silicone ear tips
User manual
Fit (Isolation)
The silicone ear tips coming with these IEMs are decent, but the sound and comfort can be improved by getting different, softer ear tips for better comfort and sound seal.
Getting a good seal is crucial if you want to enjoy the high audio quality. Otherwise you'll just think they don't sound good.
The ear buds themselves are quite big and do stick out of the ears a bit. You can't really sleep in them but they're comfortable enough to wear for hours.
Sound isolation is overall pretty good with original tips but getting better ear tips is highly recommended. Good sound isolation means your music won't be distorted by outside noise.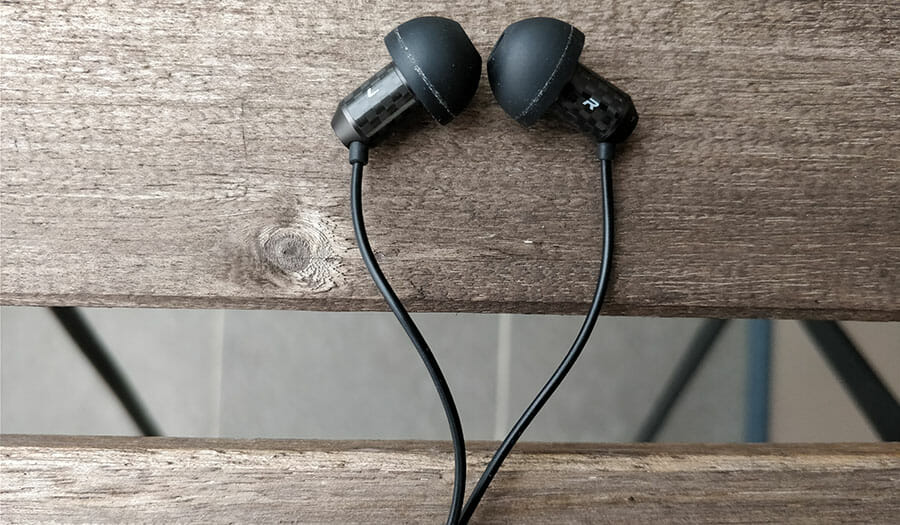 Comfort
Carbo Tenore are very light and thus comfortable, as all quality IEMs (in-ear monitors) should be.  Listening to them for hours on end won't leave you with irritation, there is really nothing to complain about. As always, pick the right ear tips and enjoy great sound quality.
The only thing you need to remember is these aren't meant for sports or lost of movement. There are no ear wings and the design isn't exactly ergonomic so it doesn't stick into your ear canal so well. For sports these probably won't be so comfortable.
For regular listening during the day, these feel perfectly fine.
Durability
It's always good to know how long you can expect your earbuds to survive.
Generally Zero Audio Carbo Tenore are not very durable compared to others at this price. Nonetheless, still do a decent job surviving the wear and tear of everyday use if you take good care of them.
We knew these are quite fragile so we always put them in a small, hard carrying case. So far, after months of medium use they still work perfectly fine. (you can see from the pictures these aren't brand new anymore)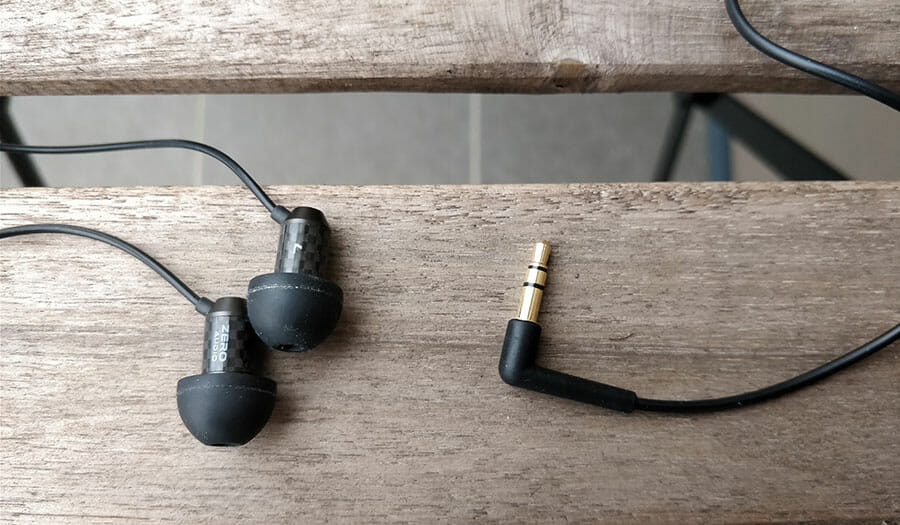 They are made out of carbon and aluminum so these are built from strong materials. But the earbuds aren't really the problem. The biggest durability issue are the wires. They are slim and have basically no strain relief. You can easily entangle them or break them. You have to be careful.
The only strong point seems to the 3.5mm L plug which is reinforced with plastics.
Another problem is the fact that ZERO AUDIO Carbo Tenore are being sold out of Japan and the company doesn't recognize the warranty outside Japan, though this might have changed by now.
Features
There's no in-line controls or microphone. You'll also have to get your own carrying bag if you use it as you don't get it in the package.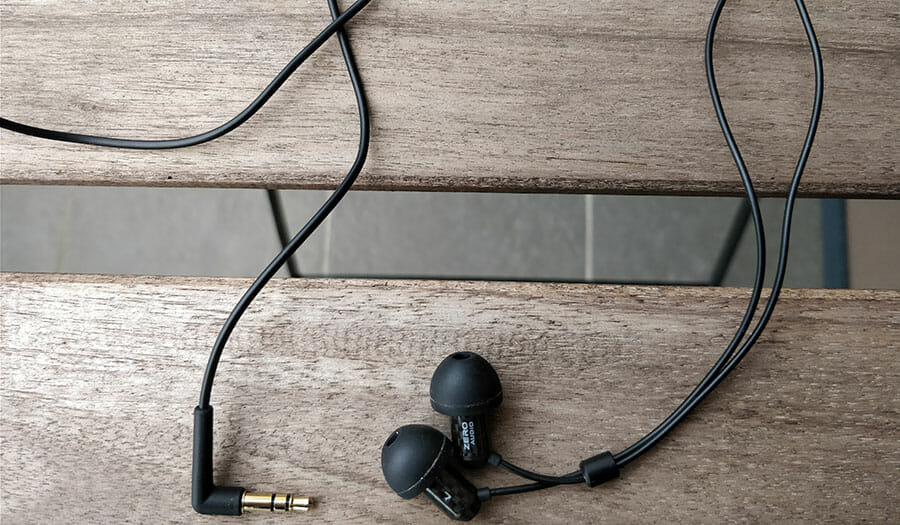 Sound
Now let's go to sound quality.
For testing we used OnePlus 5T smartphone and 320kbps music of various genres.
For many people these are the best sounding budget earbuds. Producing very balanced sound with clean, strong bass yet not enough for a basshead.
All ranges of sound are very balanced while still producing punchy, fun bass on bass-heavy music.
You'll be able to hear a lot of detail and in a way that it was meant to be heard.
Good balanced sound means very natural sounding music. The vocals can be heard just like the singer would be singing next to you. Vocals are reproduced really well. This is something only more expensive headphones are known for.
The sound signature is perfect for those who like balanced sound. There's basically no sibilance except at unhealthy high volumes with an amp (which is true for almost all headphones).
There's a tiny bit of cord noise if the cord is hitting at your body but isn't really bothersome. It's minimal at worst.
Overall, Zero Audio Carbo Tenore produce one of the more balanced and detailed sounds at this price range. If you look for high sound quality on a budget get them. Just make sure to take good care of them as they tend to be a bit fragile.

Comments