Over-Ear
The Best Over-Ear Headphones under $50
The best budget over-ear headphones under 50 dollars you can get right now.
Comparison of Best Budget Over-Ear Headphones
These circumaural headphones cost less than $50 and can be used for everyday activities. They provide a comfortable listening experience, coupled with good sound quality and effective noise isolation.
But do keep in mind that many of these lower-end headphones come with basic features and often don't have the latest Bluetooth technology. However, over-ear headphones with premium features like active noise cancellation are slowly dropping their price and are finally available for under $50.
You shouldn't expect the latest and best, but good enough for casual listening.
The Best Budget Over-Ear Headphones under $50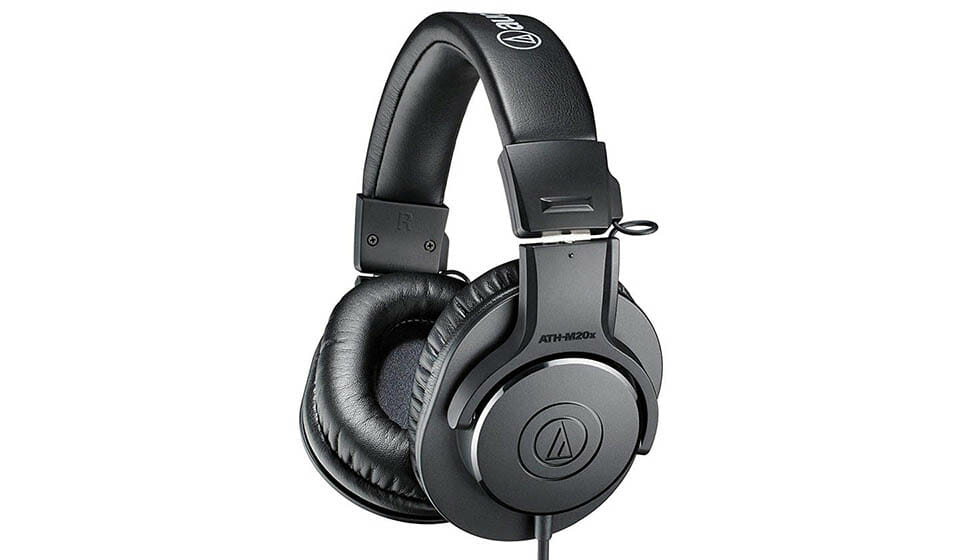 The ATH-M20x professional monitors are the best over-ear headphones under $50. These are the cheapest from the critically acclaimed M-Series line.
Back design: Closed-back
Connection: Wired 3.5mm
Foldable: No
Why Buy These?
It's an outstanding choice for tracking and mixing. If you're a producer just starting and want to spend exactly $50 on track/studio headphones, these are a great choice.
Of course, they're suitable for listening to music for fun as well. And for the price, they do a good job.
The critically admired M-Series monitor headphones come with flat, accurate audio and comfortable fit.
They arrive with soft contoured earcups sealed tight for excellent sound isolation, with minimal noise bleed.
The Bad
They're not suitable for travel as they lack the folding capability and carrying case.
The Sound
Overall, the sound quality of the Audio-Technica ATH-M20X is worth the money and a bit more. It's the closest you'll get to Hi-Res audio under $50.
Balanced sound signature with a nice amount of bass, but not overly bassy. Great for all music genres and watching movies. The audio quality is much better than with other headphones under $50.
The Audio-Technica ATH-M20X are an entry-level version of headphones, but they still sound and perform better than the competition.

---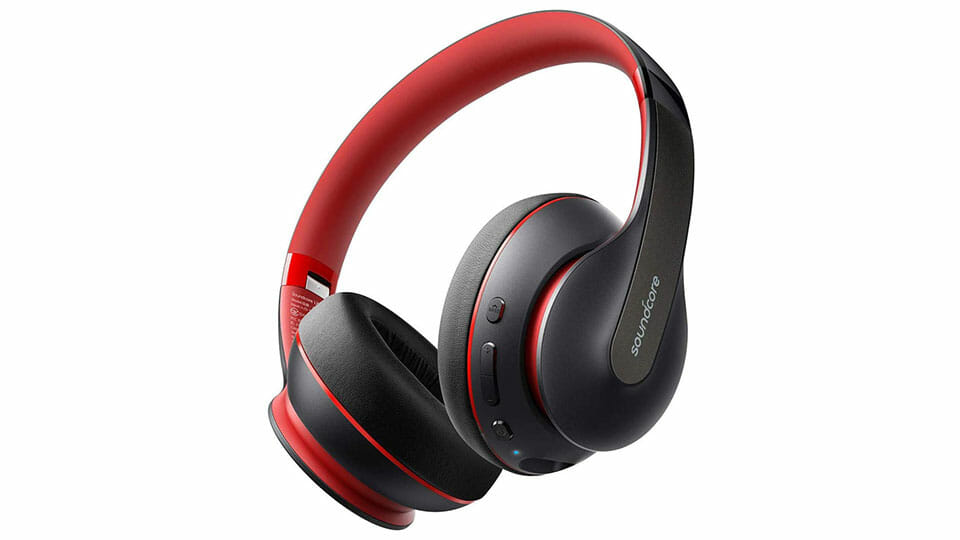 This pair of over-ears convinces you with rumbling bass sound, comfortable fit, and portable design.
Back design: Closed-back
Connection: Wired 3.5mm/Wireless Bluetooth
Foldable: Yes
Battery life: 60 hours on a single charge
Why Buy These?
These simple-looking headphones are made of plastic, which makes them extremely lightweight. Combine that with a padded headband and fairly thick pads, and you're in for a very comfortable experience.
There are physical buttons on the ear cups to control loudness, skipping tracks and answering calls, and a USB-C charging port right beside them. Q10's battery life is rated at an incredible 60 hours of playback. There is also an option for fast charging, where a 5-minute charge adds 5 hours of playtime.
The Bad
Microphone performance isn't the greatest, picking up a lot of background noise.
The Sound
Anker is very proud of the Hi-Res certification that these headphones have. But more than a high-quality audio performance, these are specialized at producing insane amounts of low end. Basshead should give them a try. If you like to listen to more popular genres, like EDM, rap, trap, and hip hop, these should be your top pick.
It's hard to find wireless headphones under $50 that could give you the same level of quality as these.
---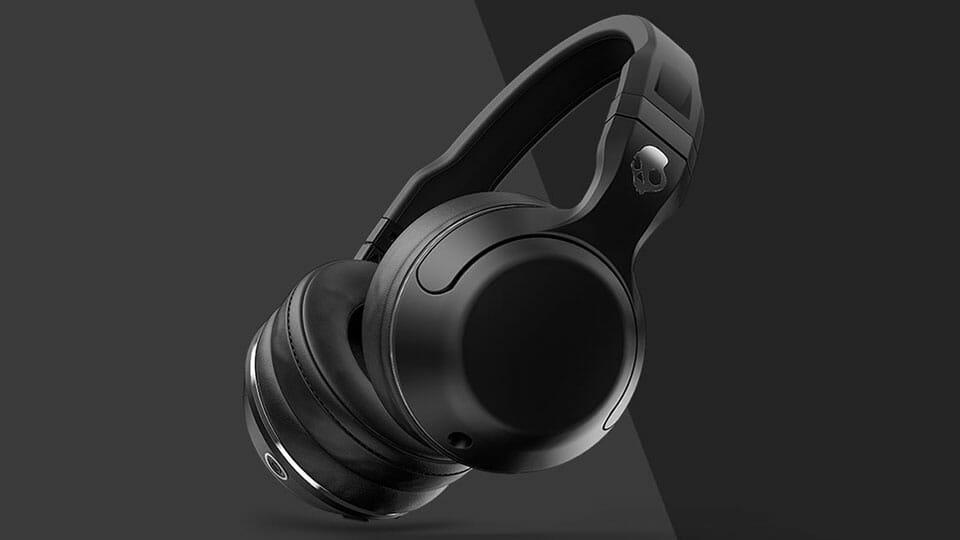 Skullcandy's are still the best budget headphones if you're looking for a lot of bass.
Back design: Closed-back
Connection: Wired 3.5mm/Wireless Bluetooth
Foldable: No
Battery life: 15 hours on a single charge
Why Buy These?
These are all plastic wireless over-ears, with a small chrome ring around the ear cups to give them a little bit of a shine. Materials contribute to a very light headphone, that is well padded and comfortable for more extended listenings.
You should expect a 15-hour battery life, with an option for a 3.5mm audio jack if the battery fails. The included cable is bounded in fabric to add extra durability.
There are a big plus and minus buttons under the right cup that controls only the volume.
The Bad
Despite the cushy pads, they do get slightly uncomfortable after a few hours of use.
The Sound
It's no surprise these do prefer their bass. Hash 2 have a very dominant low-end response, which compliments specific genres very nicely. However, they lack a little in midrange and treble, where the loss of detail is noticeable. Still, they're pleasant to listen to.
Skullcandy Hesh 2 are a solid audio performer, mostly suited for bass-lovers.
---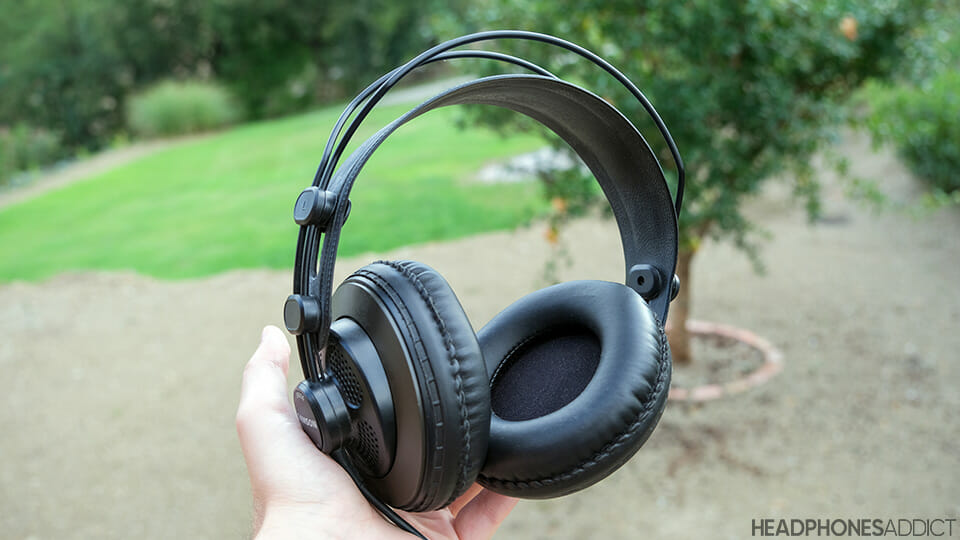 While these are not the coolest looking over-ears around, their fantastic sound makes up for the looks.
Back design: Semi-open
Connection: Wired 3.5mm
Foldable: No
Why Buy These?
Headphones come in all-plastic construction, with even earpads feeling plasticky. However, they still feel somewhat durable and lightweight. The latter also contributes to the overall comfort, which is quite good.
Since you should be using these headphones in a studio, their cable is really long, with a 3.5mm jack at the end. There is a 6.3mm screw-on adapter included in the box if needed.
Their design is semi-open, which means you're getting a better bass response from the closed-back headphones, with wider soundstage and air from open-back ones.
The Bad
Clamping force is rather loose, meaning they can fall off your head if you shake it too much.
The Sound
Fantastic for the price. Apparently, SR850 are using drivers from much more expensive headphones, giving them a punchy bass, clean midrange, and sparkly treble. They're slightly on the brighter side, but not to the point of being unbearable. The soundstage is also quite big.
If you don't like spending $100 for a pair of wired headphones but still want their sound quality, then maybe consider the Samson's.
Check other best open-back headphones.
---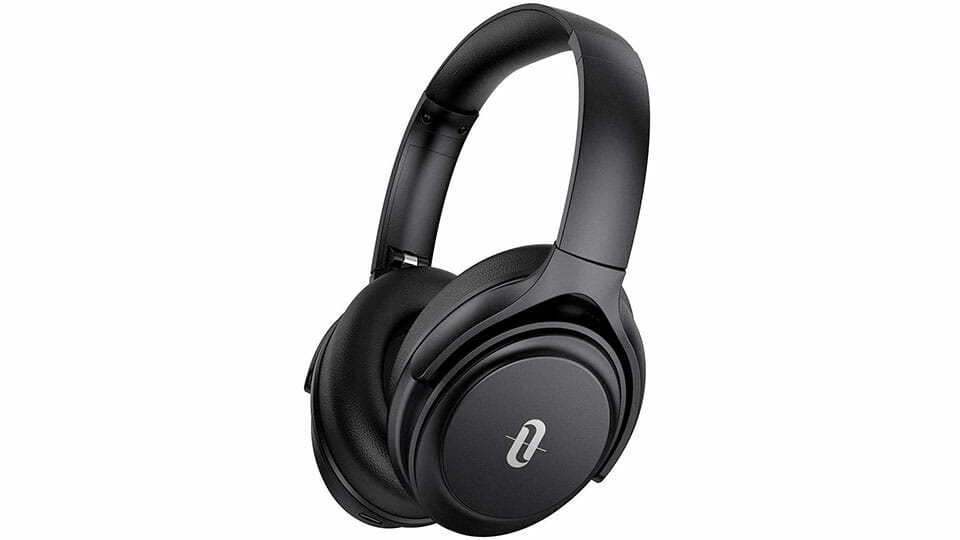 TaoTronics is doing a good job making cheap headphones that perform surprisingly well. One of their latest most popular over-ear models are the TT-BH085.
Back design: Closed-back
Connection: Wired 3.5mm/Wireless Bluetooth
Foldable: No
Battery life: 40 hours on a single charge
Why Buy These?
These over-ears come packed with modern technologies like impressive active noise-cancelling (almost on par with Bose 700), aptX, and USB-C port for charging.
They are built exceptionally well for a budget pair of headphones. Plastic construction seems quite durable, and while the ear cups can't be folded, they do rotate 90° to lay them flat.
TT-BH085 can hold up to 40 hours of battery life (when ANC turned off). When active noise-cancelling is enabled, the battery gets cut in half, which is still a respectable duration.
The Bad
While these do have cVc 8.0 technology for reducing background noise during calls, the microphone's quality is subpar.
The Sound
These are leaning more towards the warm and bassy side, which is quite common in the budget pair of headphones. The midrange is slightly recessed, while the treble provides good clarity. Overall, they're good enough to get you dancing.
Get TaoTronics TT-BH085 if you're looking for the best ANC performance at under $50.
---
6. AKG K240 – best studio/monitoring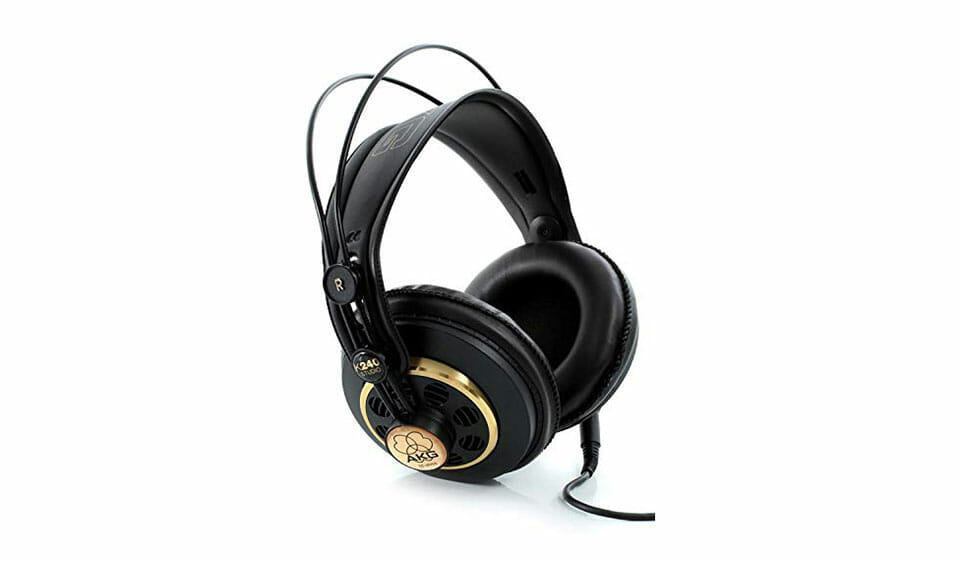 The K240 Studios are a great-sounding, detailed, comfy pair of headphones with a semi-open design.
Back design: Semi-open
Connection: Wired 3.5mm
Foldable: No
Why Buy These?
The AKG K240 Studio over-ear, semi-open headphones are designed for professional applications such as mixing, mastering, and playback.
The headphones have a self-adjusting headband, as well as thick around-ear cushions for lasting comfort. The single-sided detachable straight cable resists tangles and can easily be replaced.
The cable has a gold-plated 3.5mm plug with a 1/4″ screw-on adapter to provide wide compatibility with consumer and professional audio devices.
Their advanced 30 mm XXL transducers with patented Varimotion diaphragms deliver a wide dynamic range, increased sensitivity, and high sound levels, while their semi-open design provides a solid bass range and extremely clear highs.
The Bad
This headphone form factor lets in more ambient noise so you have to make sure not to use them in public.
The Sound
Vocals sound great. Guitars sound perfect. Cymbals and wind instruments sound lively and real. Speed and detail resolution on high notes are both exceptional, mirroring the performance you'd expect from more expensive products.
Imaging is excellent and airy, thanks to the semi-open design and the soundstage that floats gently around your head.
AKG K240 Studio are a powerful tool for production environments. With impressive accuracy, musicians, producers, and engineers rely on these to hear mixing details, which has made these over-ears a standard in recording settings.
Read the full AKG K240 review.
---
7. Mpow H19 IPO – great wireless alternative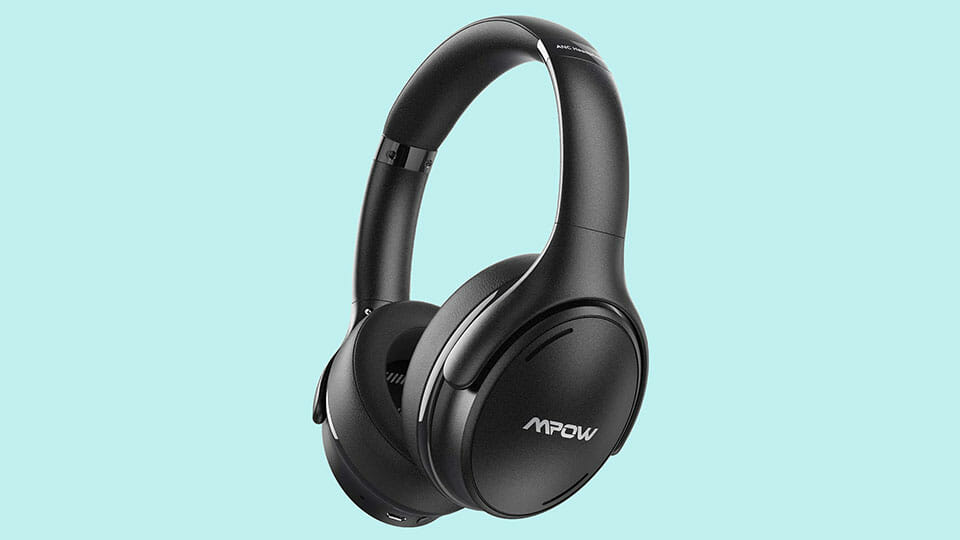 Travel over-ear headphones with comfortable thick pads and foldable design to save some space in your backpack.
Why Buy These?
Back design: Closed-back
Connection: Wired 3.5mm/Wireless Bluetooth
Foldable: Yes
Battery life: 35 hours on a single charge
H19's are made from matte black plastic, with a thin glossy ring around the ear cups. Unlike other Mpow models (like Mpow H5 per example), their design is minimalistic, yet modern enough to still attract some attention.
They're nicely padded on both the ear cups and headband, providing you with great comfort for hours of listening. 90° rotatable hinges can also fold up for extra portability.
On a single charge, you can expect around 35 hours of battery life. If you end up without the juice, you can plug in with the included 3.5mm audio cable.
The Bad
Not suitable for users with bigger heads, since the headband doesn't extend very much.
They use micro-USB instead of USB-C.
The Sound
It seems as if Mpow tuned these to sound best when noise cancellation is turned on. They do deliver a decent bass in a moderate quantity and a good punch. The rest of the frequency remains very clean, which is a great result. You can also play these dangerously loud.
Mpow H19 IPO offers a decent sound and quite a few cool features without breaking the bank.
---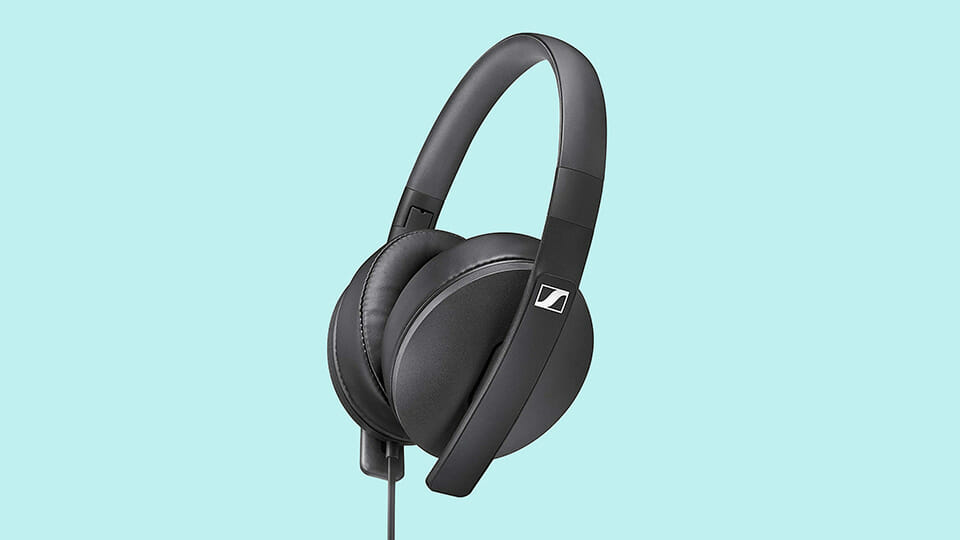 Wired over-ears that come in Sennheiser signature design, folding mechanism, and audiophile-grade sound quality.
Back design: Closed-back
Connection: Wired 3.5mm
Foldable: Yes
Why Buy These?
Germans made these headphones very simplistic, with a thin frame and large, over-ear cups. Apart from a lightweight construction, earpads are crazy soft, giving you hours of uninterrupted music listening.
You can also take them on your next travel. While they don't have active noise cancellation, earpads isolate passively quite well. And with foldable ear cups, you can easily store them in your backpack.
Sennheiser claims these will last you for a long time. But in case if something breaks, there is a 2-year guarantee on the HD 300
The Bad
You might begin sweating since they don't have velour pads.
The Sound
These offer relatively balanced sound with neutral bass that is well controlled. The midrange has a good presence, especially where the vocals happen. The treble is quite sparkly, giving you plenty of details without being too harsh.
Of course, you need to combine that with a big soundstage that is both nicely deep and wide.
Sennheiser HD 300 are a great choice for people who prioritize music on the go. They sound so good that you will want to relisten all of your playlists once again.
---
Related: Here are earphones under $50
---
The Best Over-Ear Headphones Under $30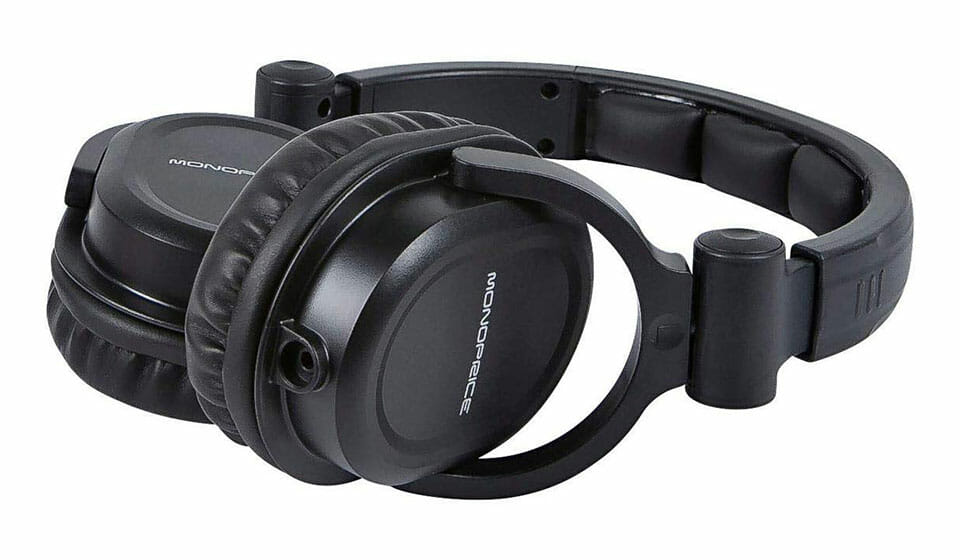 Monoprice 8323 headphones are a technical and economic feat of sound engineering.
Back design: Closed-back
Connection: Wired 3.5mm
Foldable: Yes
Why Buy These?
The Monoprice headphones are designed for the professional sound spinner and the casual listener that wants the best sound quality but for a low price.
The ear cups on the closed-back headphones are equipped with thick, comfortable padding that keeps the music inside and the noise outside. They swivel up to 90 degrees so they can double as a makeshift set of speakers.
The headphones can extend up to 1.5″ on each side and are wide enough to fit over a cap or full hair while maintaining good contact over the ears. The headpiece is also padded on the inside and is made of flexible rubber, ensuring that it won't break.
The Bad
Mediocre build quality with synthetic earpads and stifled soundstage.
The Sound
The typical V-shaped sound signature with emphasis on bass and highs. Mids are recessed while clarity is fantastic for the price and much better than your average headphone. Though they can't compare to the best at a higher price tag.
Monoprice 8323 are the best over-ears under $30. They don't sound very detailed, but their bass is fun, and they're better than average cans.

Check other best headphones under $30.
---
Related:
Top budget noise cancelling headphones
Best cheap Bluetooth headphones
What Can You Expect from Best Cheap Over-Ear Headphones?
You must be thinking that cheap headphones break in a week. You might feel your budget isn't enough for quality cans.
That is often true but not always. The products on our list have decent quality and, if used properly, can last for a long time.
With proper use and maintenance, cheap headphones can easily last for years. The materials used are often cheaper. However, they still provide excellent comfort.
Headphones under $50 usually don't have active noise-canceling as it's a more expensive technology. The price of low-end ANC headphones start around $50-$80.
There are some wireless Bluetooth headphones under the price but often older versions. You'll simply have to accept the fact that the latest Bluetooth headphones cost more than 50 dollars. Bluetooth adds additional manufacturing costs that companies have to include in the price. That's why there are few quality wireless options.
Why Are There So Few Wireless Over-Ear Headphones under $50?
$50 isn't a lot of money for a pair of headphones. It's in the lower price range, and most wireless headphones are notably from big brands that cost more money.
Wireless headphones cost more to produce. There is a need for additional hardware and improved technology. The increase in production cost generally increases the selling price of most standard wireless headphones.
You can check the top options with Bluetooth under $50 here.
Nonetheless, earbuds are cheaper to make, and you can find decent wireless earbuds under $50.
Note: True wireless earbuds under $50 are often of too low quality to mention.
Comments